Ahoy!
It has been... a very long time since our last update on here about Monstrum, for which we can only apologise! We've been pretty busy with a whole number of things that, while maybe not all that showy, make the game a lot better on the whole. If you read our dev blog, Monstrum Facebook page, Team Junkfish Facebook page or Twitter you can keep up to date with what we're doing at the moment!
But anyway! Here's a quick run down of what's been happening since our last big update. bear in mind everything's still a work in progress, so might not look like it does just now!
Dare Protoplay/EGX
In August we took Monstrum to a locally run event called Dare Protoplay, which itself is tied into the Dare to be Digital competition that runs each year. This was the first outing for one of the new areas, the lower decks, which seemed to go down alright!
At the end of September we were at EGX down in London, complete with a test run for the second monster (the Hunter) and escape route. Also there were our buddies from PhiGames with TinyKeep and Hidden Armada with Mutiny!, with boothmates from Boneloaf with Gang Beasts and the World's Greatest Victorian Explorer: Bertram Fiddle.
Both events were pretty packed out, and we got a lot of screams from terrified people trying to power through the Oculus version! Lots of good feedback too, which we've been taking on board as we work on other parts of the game!
New Areas!
But which parts you might ask? First the bits we've mentioned already. There's the lower decks, which look a bit like this: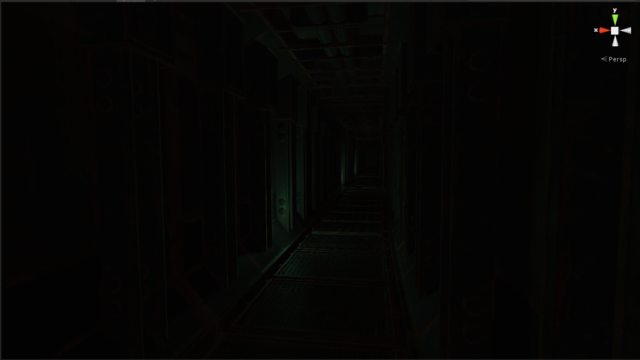 and this: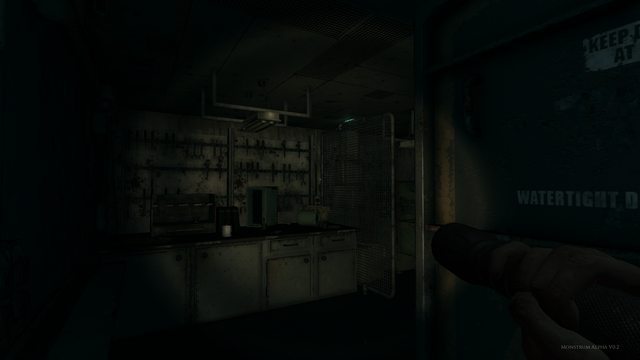 Dark, grimy, miserable and a bit dangerous in their own right, if you don't keep your eyes and ears open you'll be dead long before you run into any sort of monster. There are also some workshops down there, so maybe you'll find something that will help you escape?
There's also the cargo hold: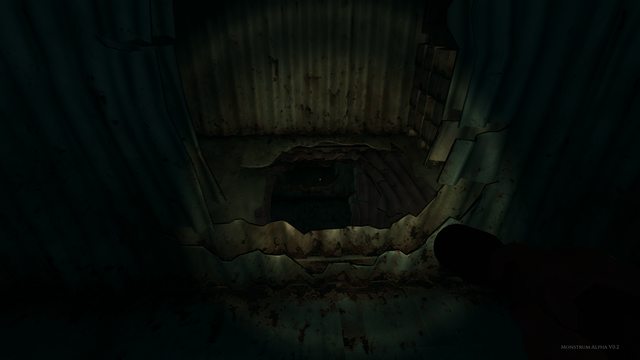 Up or down, left or right, forwards or backwards, the maze within the labyrinth houses some interesting goodies if you can get through it, but at the same time someone might drop in on you. Just don't forget your torch.
Finally, we've been expanding the outer decks a little. So here's a sneaky peek at some newer things we've been doing.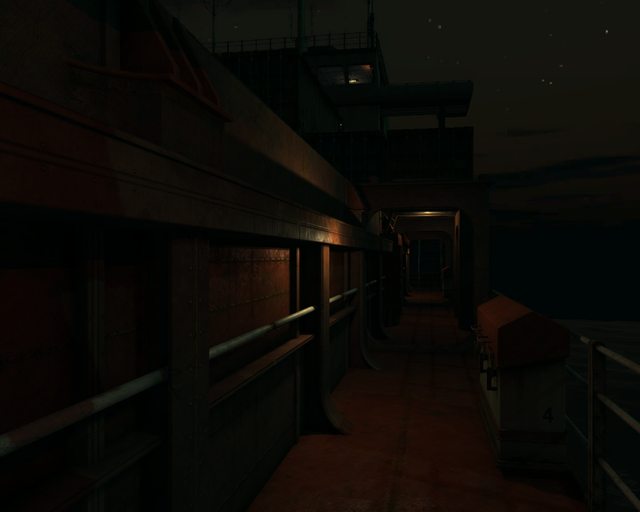 The cargo hold sticks out from the middle of the ship. Maybe it's blocking the way to something? There are also some extra ways in and out, but don't take in the sea air for too long. There's not much shelter out there...
New Stuff!
Of course it's not all areas we've been working on! We've got some shiny new toys for you try and avoid the inevitable, oncoming doom that lurks around the decks of Monstrum. We'll not spoil everything, so here are a few little sneaky peeks.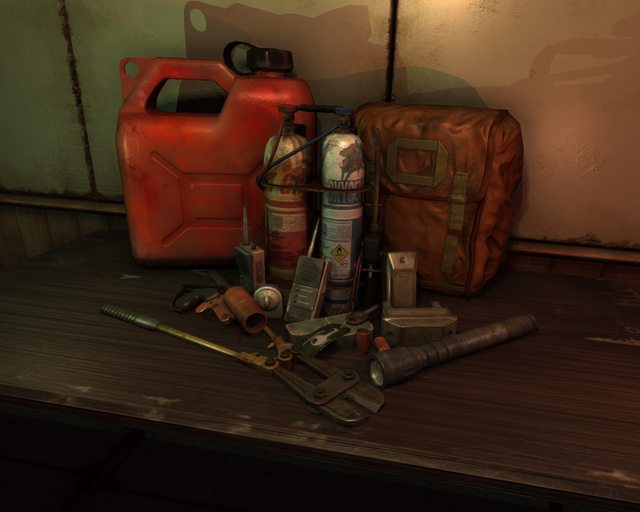 There are a few interesting ones in amongst there that could save your skin if you use them at the right moment. Sometimes you might find yourself safely hidden, but with one of your predators stalking the corridors just outside. If you're lucky enough to find a pair of walkie talkies, you can set up a triggerable distraction to get them out of the way to give you enough time to make a run for it.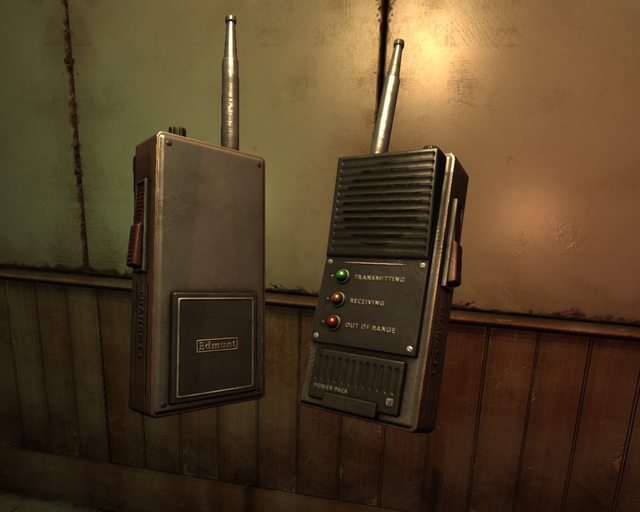 You might also see a gun like object there. Sadly, it won't do you much good in a fight, but it does shoot some bright, fairly noisy flares (just like 70's fashion!). It may also have other uses, but you'll have to find that one out for yourselves...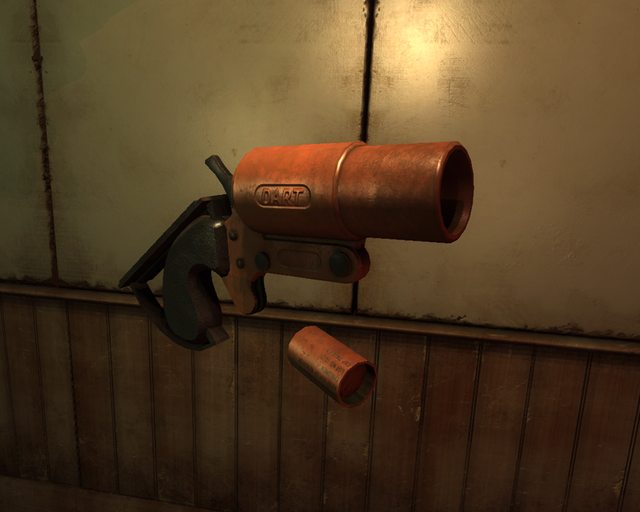 We've also been sorting out some new and old escape routes. Then there's this weird looking stuff that's been appearing all over the place...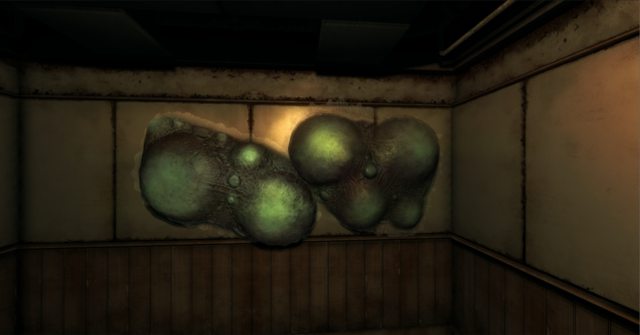 But at least the radio's got some new tunes on the go!
Current Happenings
So what are we doing just now then? Currently we're bug hunting and polishing up the escape routes and monsters as well as some optimisation, which sadly isn't all that exciting! Like we mentioned above, we've been doing some fairly regular blogs on a number of things, like how we make different elements of Monstrum, general game dev stuff and more, so here are a few recent that you may want to have a read through:
We'll have a few more updates soon (for real this time) so do check back!
Cheers,
Team Junkfish