Hello everyone,
Like the title says, its a time of progress. I'm once again able to post an update on what has been done since the last update.
First off, there's the Perseus class Experimental Assault Carrier. Although the model has been shown before, its now textured. Despite that I still don't know whether I will actually put this ingame, I decided on finishing it and showing it to you all. Like the title says, this is a UNSC experimental Assault Carrier. It'll be able to carry dozens of squadrons, has an incredibly strong armor and can also deal quite some damage to those who have the misfortune of running into her.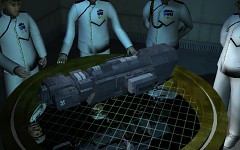 Secondly, although I already had a UNSC Destroyer, the Phelios, we've been shown what a UNSC Destroyer truely looks like in the story about the Heart of Midlothian. Because I rather like my Phelios I decided to keep them both. The Phelios will just be an older model that is still in service.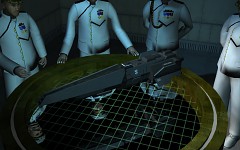 Now I hear you all thinking; "Damn Aby, those are okay models but you've promised us Covenant models for a few times now." Well, good news. Although its still a WiP, I have finally started working on the largest Covenant ship there is; the Ascendant Justice. I cannot divulge too much info on her just yet, but I promise you'll hear more about her next month. For now, here's an image I managed to sneak past ONI.

That's it for now. See you all next month again!
Ciao,
Abyssinian