Hello, I forgot to add something last time, so here is it.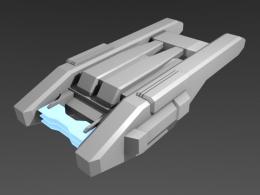 Yoda_almighty made a gaunlet model. It's already planned include it in the next Nexrun release, but there is also a chance that it will get it in the game. It got 630 polys. Just some textures are needed, which wont be a problem.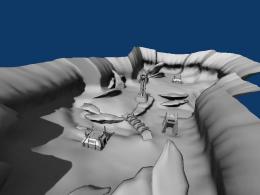 He also started to make vehicle based map. Mainly he used blender to make this map, its already a quite interesting concept.
Cuinnton got some new insperations for FruitieX. Here you can see what they already done.
As you can see, they use the warpzones.
Sev released beta 4 for of his menu. On the right you can see his ideas, how colours can be combined. On the left you can see one of the changes. He made a green and a yellow version.
You can grab it her: Alientrap.org
See you next time!