Chay ho (greetings), surfers. I bet you're wondering what we've been up to for the past few weeks. Oh you know, not much, just trying to create a working version of a dynamic chatbot that's supposed to mimic AI technology. Did we actually pull that off? Lol, umm, well let me tell you what we do have…
First off, if you wanna skip this reading crap, here's a link to our website built for the chatbot. We're using the site to log the different questions people may care about, but we can't track who is using this thing. Just remember to add a username of some sort before starting. Ask/talk about anything you'd care to know about. Some chatbot answers may be a bit funky because it references game-related content and information, but hopefully that's "shway."
This chatbot, called C.A.M, is be the basis for your spaceship's communications system. It'll be an informational swiss army knife as it defines names, things, and places, and also reports on ship and weather conditions when prompted. We gave C.A.M. a bit of a personality as well — think chill surfer with encyclopedic knowledge — because honestly that is what Jun and I aspire to be every minute of our existence.
Building the chatbot's brain is a mix of coming up with prompts — ANYTHING someone may reasonably ask it — and then writing answers to those prompts. Kinda tedious, kinda fun. At it's foundation, the chatbot has a call-and-response system and no, Elon Musk, it doesn't have AI learning capabilities that will make it conquer all our human technologies. (yet). We added dynamic elements to the chatbot as well so it's not just having a flat conversation over and over again, and we hope that creates an ~iLluSioN~ of an AI brain that is looking to learn. C.A.M. can ask you questions, react to your responses, and vary his own interjections and answers so they don't all sound the same.
If you got a few minutes, have a chat with C.A.M.
We imagine the chat bot will work something like this in the overall UI: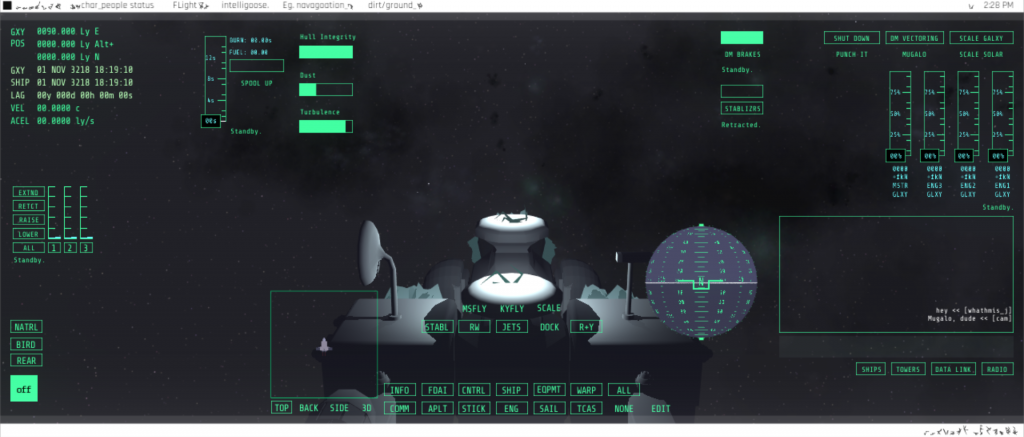 And a video!