Thats right, we've put together a development blog thats not a giant news post here.
We will continue to update both Moddb and the development blog, but you'll find large updates here and day to day stuff on the other one.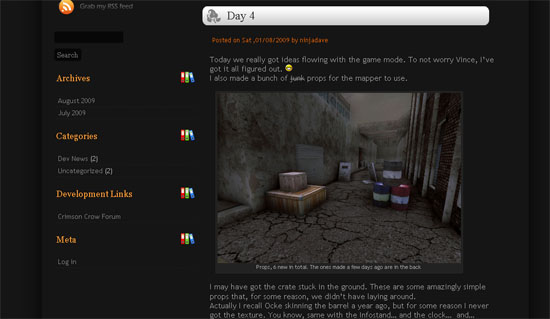 As you noticed, the development blog is at 'www.crimsoncrowgame.com'. The website is under heavy construction and will not be working for a short while. This is just so you guys can get a sneak peek at the blog I've been making.
You don't need an account to comment, so we'd appreciate some feedback.
Thanks for reading.