One of the biggest problems in Freelancer is the lack of enormous space objects. Mostly, this was due to the arbitrary hard coded limits in the Freelancer Engine. However, over at FW:ToW, we've edited many of the hardcoded values to put in a more realistic feel into the mod. As I've mentioned before, systems sizes now are, approximately, over 1200km in length - compare that to 250 or so with standard Freelancer. Planet sizes are 10x what they used to be with average planet dimeter being around 50-60km, or in the gas giant cases, 250km in diameter - bigger than some Freelancer systems! With these larger systems, it gives us much more room to play with, in terms of solar objects. It also gives us much more empty space - pun intended - and this is where our story starts.
Now, when Qi first decided to do these giant bases project, before his results of KDY, I thought he was crazy; ready to be institutionalized kinda crazy! But, when he showed me KDY, I was stunned, and I think the entire Freelancer community was, too - I also learned he was a FL genius. So, when he said he was going to do something similar with Mon Calamari, I was ecstatic to see what he could cook up. Qi and Solostaran worked tirelessly on this project with fantastic results.
They used these images as their reference: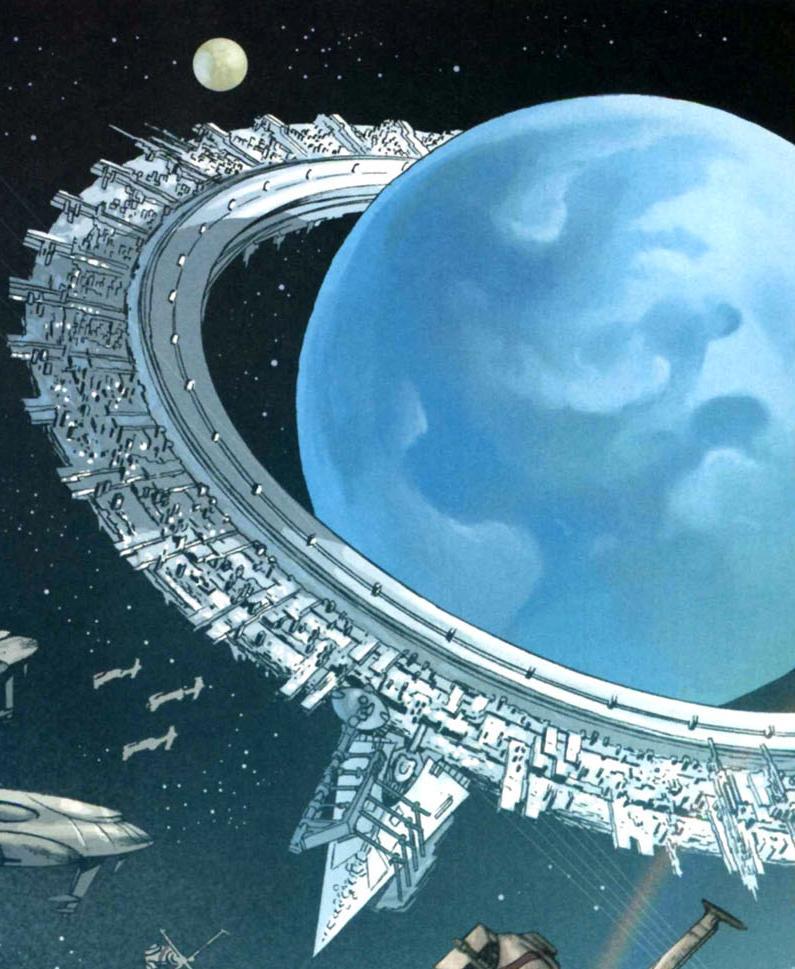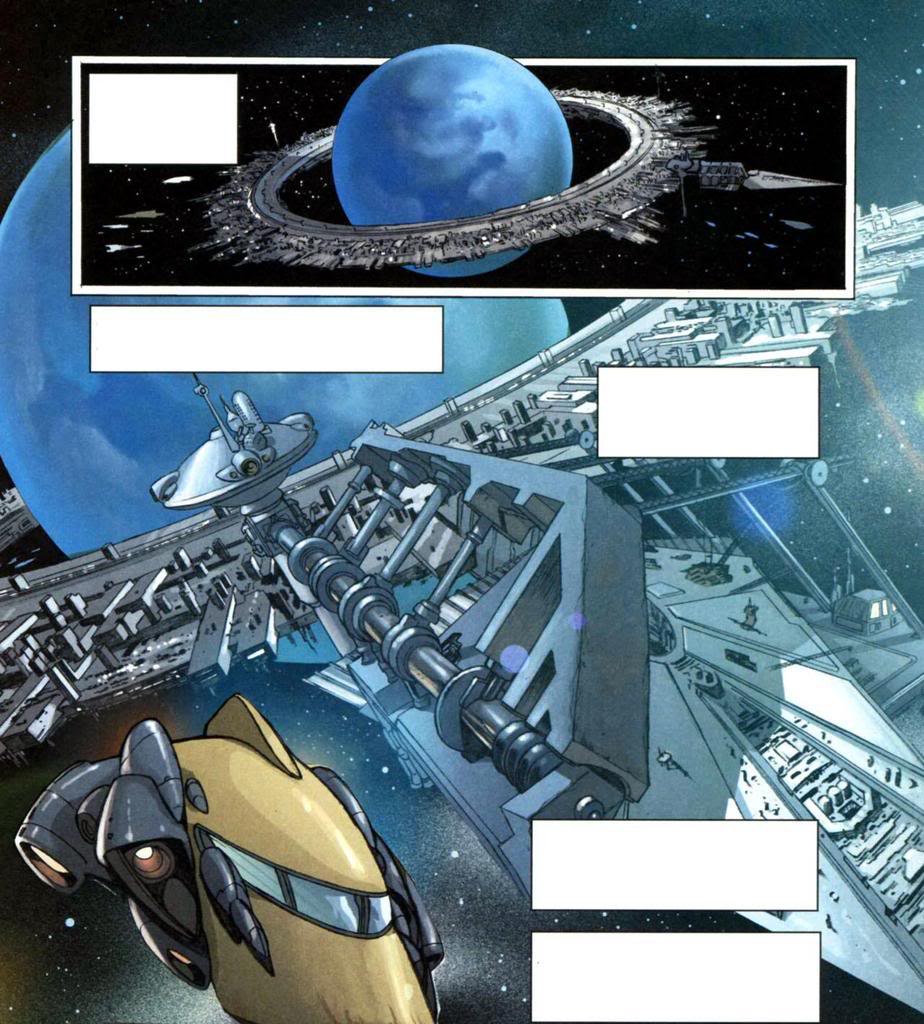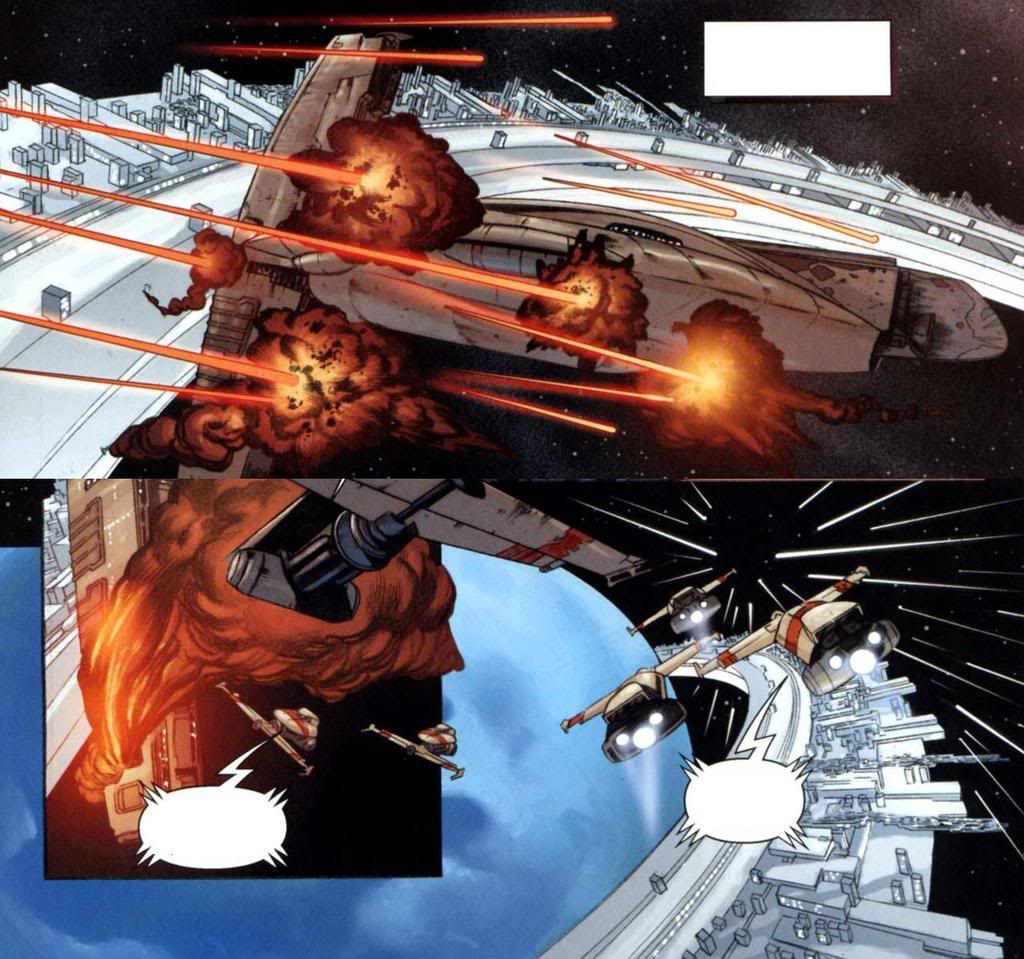 Now, FW:ToW is set around 40 ABY. So, if you read the canonical sources, MCSYs, wasn't complete until well after that date. Qi decided to make 1/3 of the ring. Here's his result - for prospective, the diameter of the planet is approximately 52km. Qi's station has a radius of approximately 40km. Doing the math, the station itself is around 84km long. That's bigger than some of the smaller systems in Freelancer...
Anyways, without further adieu, here are the in game images: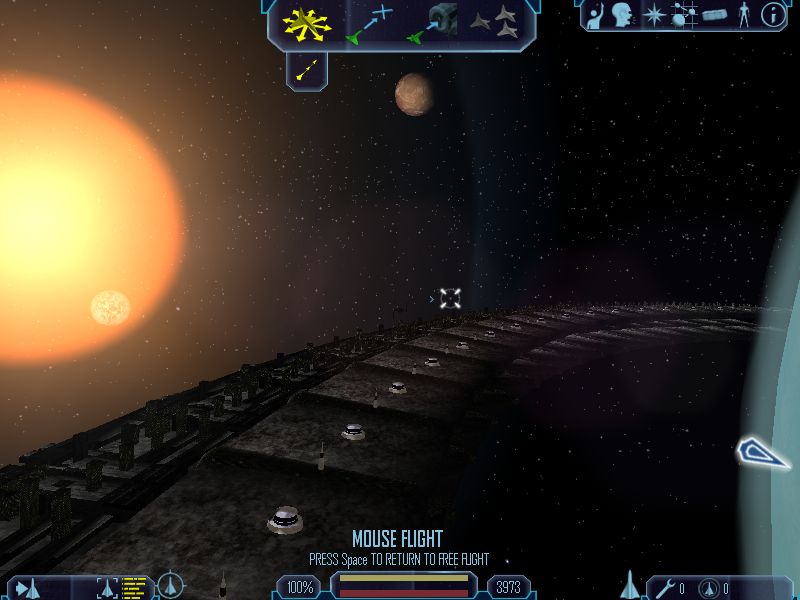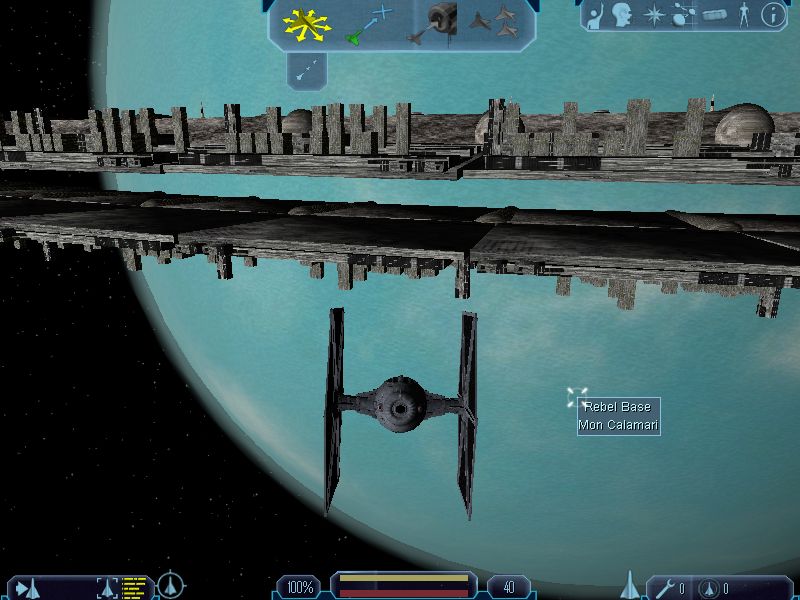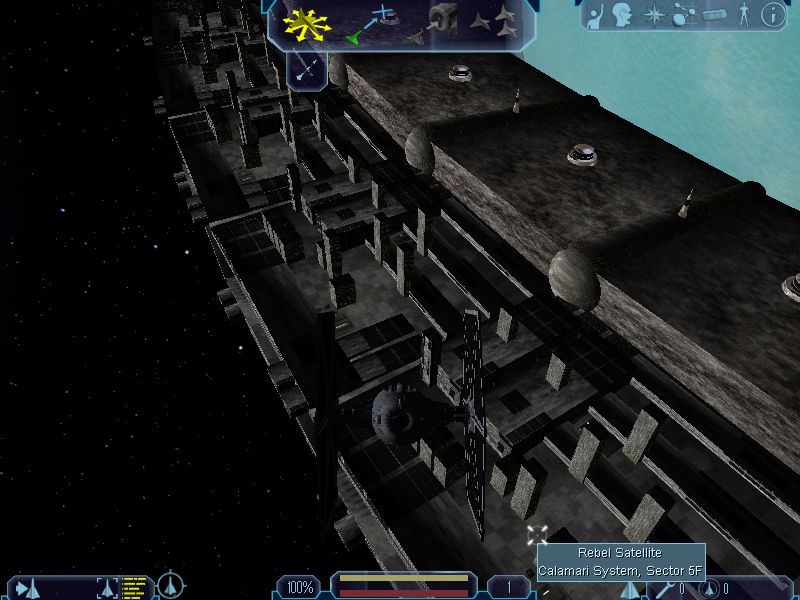 These are some of the textures that Solostaran has been creating for use on this massive station:

I hope you enjoy this latest update. If you like what you're seeing with all our recent news pieces, please give us a vote so we know! I hope all Star Wars fans, who loved the space battles, can fall in love with this mod.
Sushi