Hello 'The Ball' fans (ballers?), my name is Ryan. You may have seen me on other websites, such as ModDB, Instant Respawn or sometimes Podcast17. In the past I've helped mod and indie projects on the online PR and marketing front. Now I'm joining the ranks of The Ball's development team to help them push out a commercial version of the game. I'm ecstatic to be a part of the team and excited to deliver this fine tuned and polished experience to more gamers than ever before.
Most of you will know of The Ball's past as a mod. Hourences and his team did a great job of prototyping the gameplay; building out a unique experience with frequent iterations. The awards speak for themselves: 5-time first place winner in the Make Something Unreal Contest and 2nd overall; Best Singleplayer Mod for the 2008 Mod of the Year Awards. It's quite an accomplishment.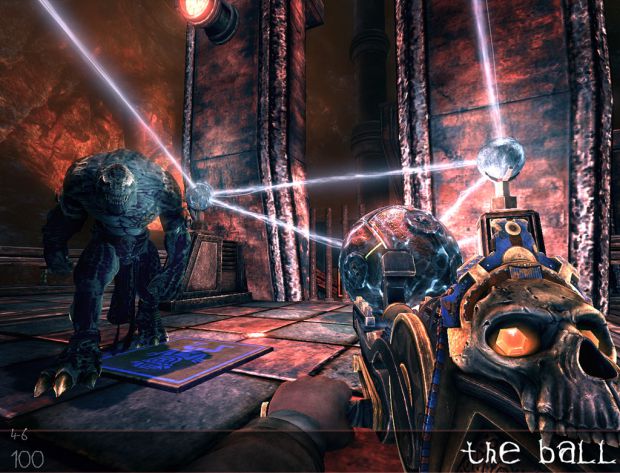 However, what you may not know is The Ball as a UDK standalone title will be offering much more than what you can currently play. Revamped visuals, achievements, additional levels and enemies, and a great ending to explain why you found The Ball down in the belly of a volcano in the first place! As we gear up for a summer release you can expect some nice surprises from Toltec Studios coming your way, along with heap of updates.
To get the ball rolling here (oh c'mon, I couldn't resist), I'd like to ask you guys out there: what questions do you have in regards to The Ball's UDK release? Leave us a comment here or shoot us an email and we'll answer all that we can in the next update.
Thanks for your support, if you like The Ball and want to keep in the loop on our progress (and any future special offers), follow us on ModDB, Twitter and Facebook.