Hello guys!
!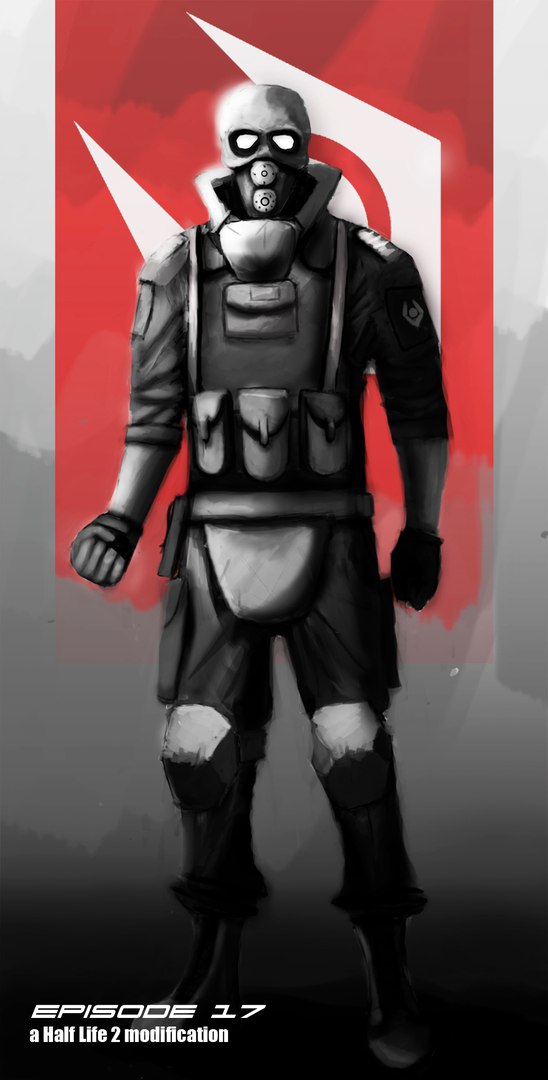 Today we would like to share with you a little update Episode 17. We're starting to work on the design of our NPC, and already at the first concept-art you can see the redesign metrocop. We want to make a bit of their ideas in the work with the enemies of the actor, but without departing from the canon of the game.
Much attention is now paid to the Alliance as a new scattering and reasonable intellect.
In particular, work is underway on a new design architecture of the Citadel. In Episode17 is the Citadel than like a "living" mechanism: it is made up of a billion different pieces, and each of these parts, there is a mechanism of the Citadel. On the screenshots below, you can see the first test facilities the Citadel - this is the main hall, which leads into the meeting hall. Here I ask you comment on the new design of the Citadel. For us it is important. One of the main reasons for the creation of such a little news, is the first a demo-soundtrack Episode 17: Hot Jupiter feat. Mr.Vladislavsky - The Last Stand. We wait your feedback on the new track. At the same time you can think to some location, we wrote this song :) It was not the main news of the location EP17, but it is on its way.
Thank you for attention! See you later!
A tile textures of the Citadel is not our work, and serve as a test.