We are currently running phase 1 (the nomination stage) of the awards. During this phase every mod and indie game on the site has a small voting booth shown in its profile. For 15 days from December 20 to January 5th, you can nominate all of your favorite titles by clicking the "vote" button.
You have less than 5 hours to get your final votes in.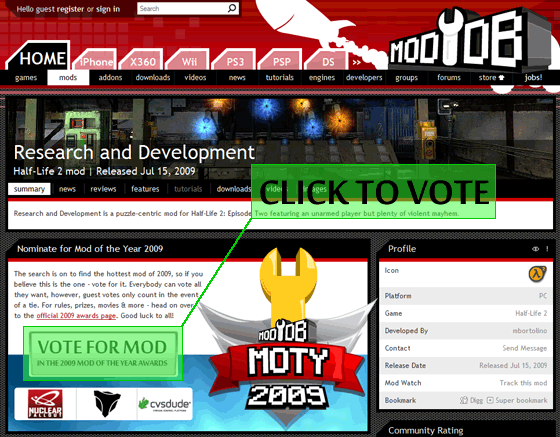 Then, a day later on the 6th, the top 100 mods and indie games of 2009 as voted by you, will be announced. So make your votes count, and help the development teams that entertained you this year, receive recognition in the 8th Annual Mod of the Year Awards.