Well today marks 30 days of working on this mod. I hoped that by now I would at least have it playable from start to finish without having to use the developer console. That has not happened. And even when I get to that milestone it will still be really buggy and some places will look kind of bare.
Have you ever had that annoying moment when you spend a few hours (or a day) trying to get a little thing to work only to go to the Valve wiki and see a tiny overlooked note saying it doesn't work? How convenient. That has happened to me a lot. Never trust what the fgd says...
Even so, that brings me to my next point: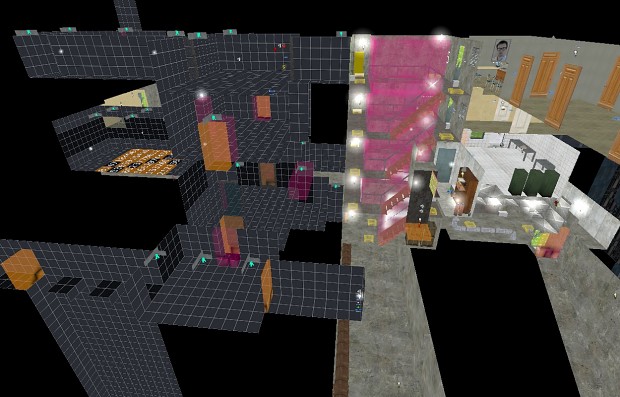 I need user critique and feedback to make my mod the best it can be. I wanted to do this all on my own but it's unrealistic to not let anyone see it until the final release. What I really need is beta testers, good beta testers.
And I want good feedback as well. What that means is testers are not allowed to give me this:
cool story bro 10/10
or this...
ur mod is stupid gtfo
Ok, maybe those are extreme examples, but I will not add anyone to the credits of my mod unless they try to give me the best they can.
What I would like from a beta tester:
A description of what I did wrong overall.
A description of what I did right, and shouldn't change, if anything.
A list of bugs encountered or what appear to be bugs.
How long they think the mod takes to play though the first time, and if the length is appropriate for this mod and its story.
What they think about the story, music, atmosphere, gameplay flow, puzzle difficulty, etc.
Anything else they want me to know about.
If needed I might even make a second beta and send it to them.
Just send me a PM and if you look trustworthy I will send you the beta build when it's ready. In particular, I would like people who have had a lot of experience playing source mods or using hammer.
And I still need translators (I got one for Portuguese) or it might be easy to make the mod English only.
Thank you for reading.