Hello everyone! It has been some time..
This mod is being worked on actively, I have made incredible progress I believe you all will enjoy. I understand the worry of this mod being abandoned because I hardly post on here, if I ever ceased production on the mod, I would announce it where I have hosted my mods. I actively post on my Discord which you can join here : Discordapp.com
People have been asking me about the Galactic Conquest for this mod, I haven't touched it at all yet, but I will work on it once we have all of the maps completed.
MANDALORIAN WARS ERA + NEW UNITS
MANDALORIANS
Alright, so since the last beta, I figured out a way to replicate the KotOR Mandalorian shine, and added it to all of the Mandalorian Units.
---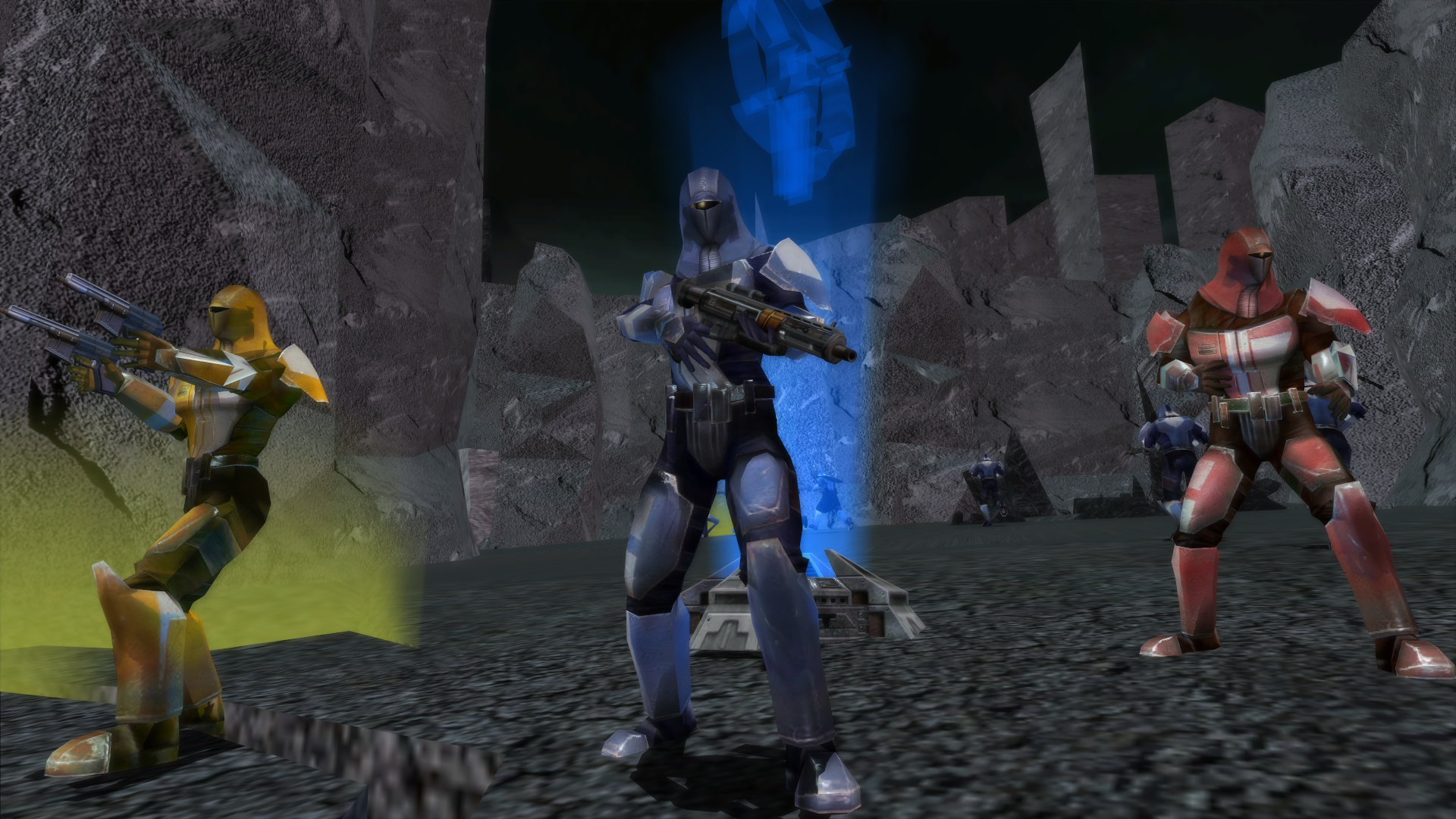 Plus I added the new Shock-Trooper Models, and Improved their reflection and shine.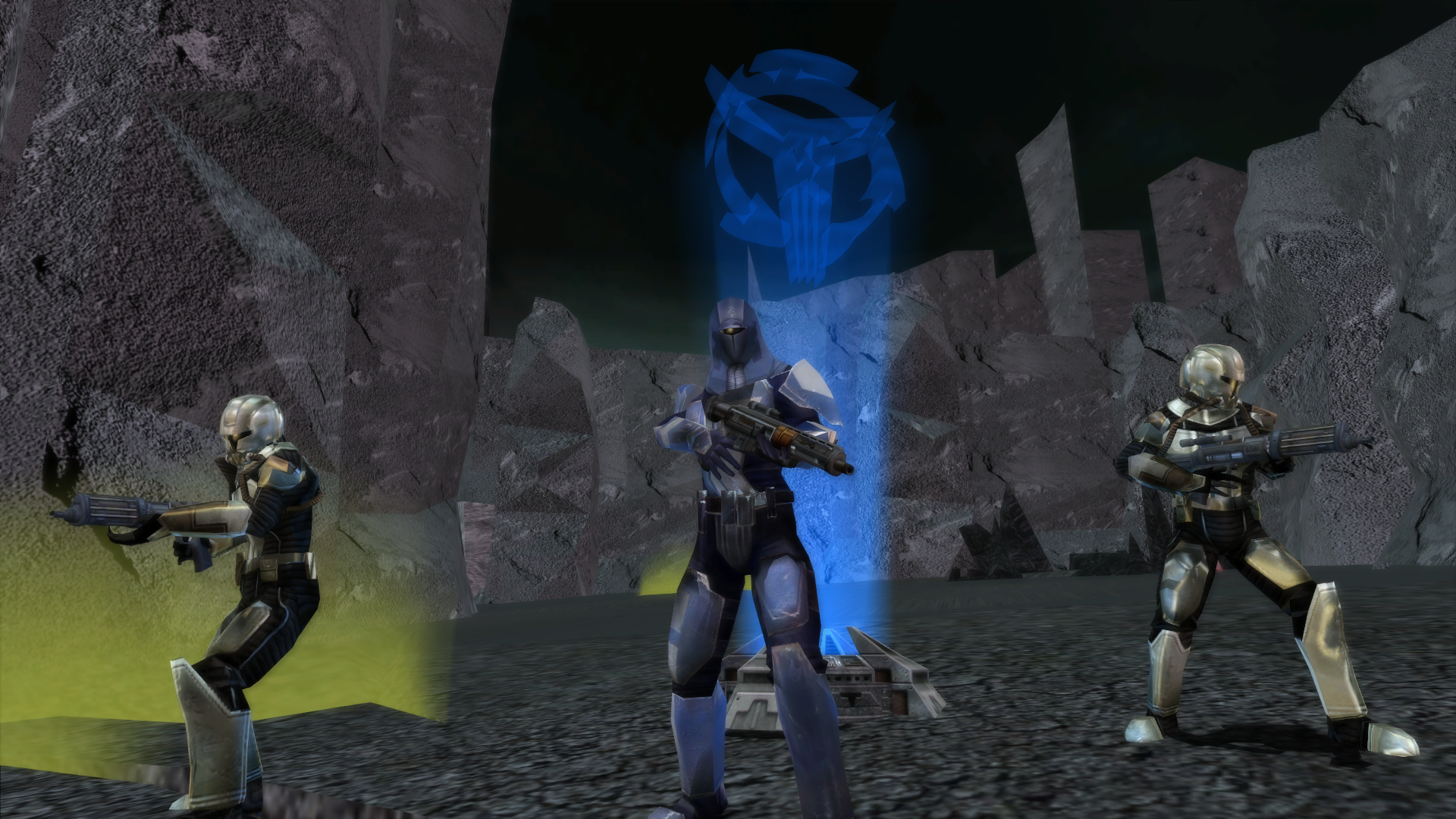 Mand'alor has tears in his Cape, I need to update them but I have been focused on other things, and I added tubes and Visor reflections that match the KotOR Comics.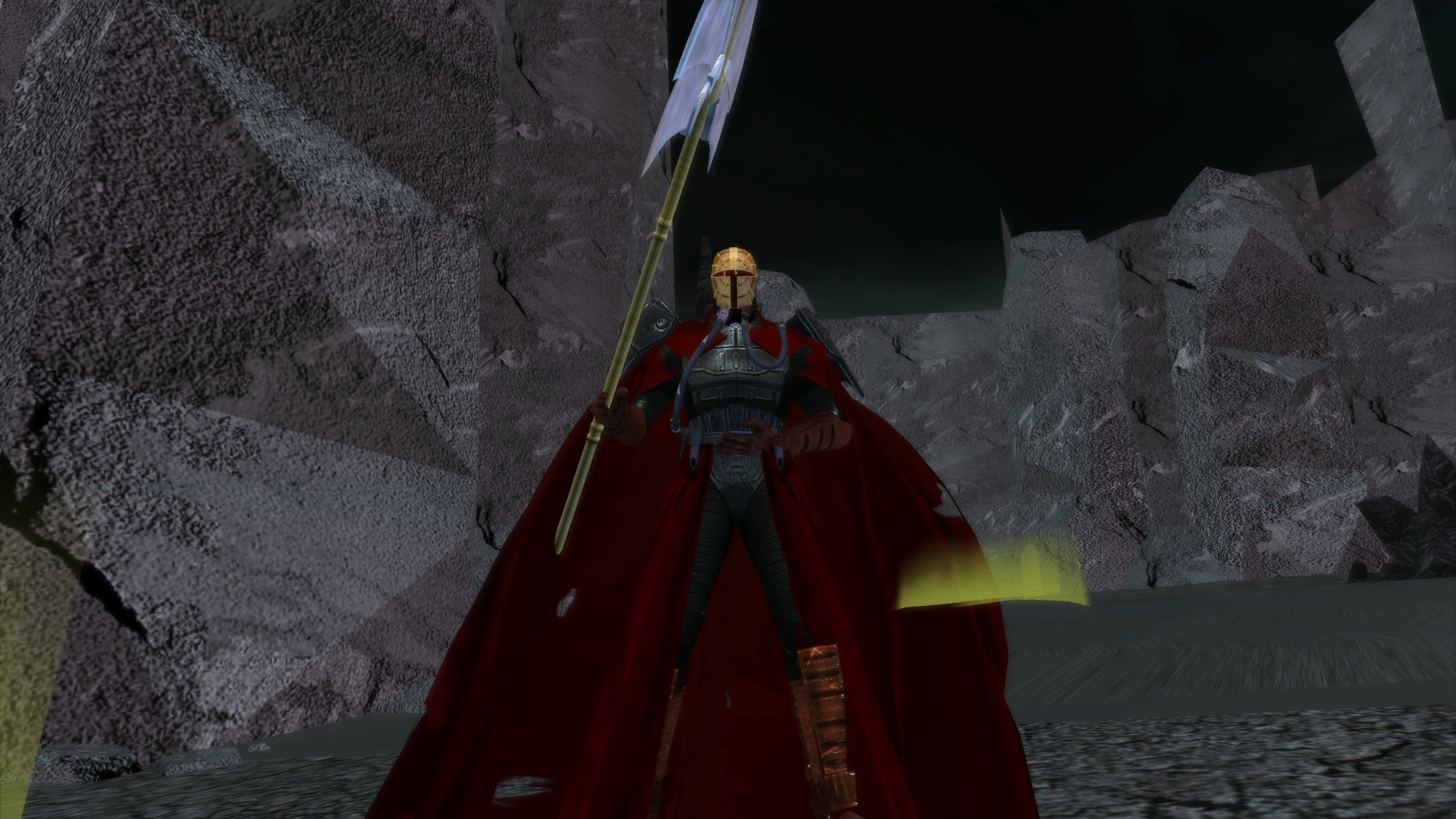 And a new hero has been added to the Mandie's side. That's right Cassus Fett! He needs a bit of work as well, but he's fun to play as.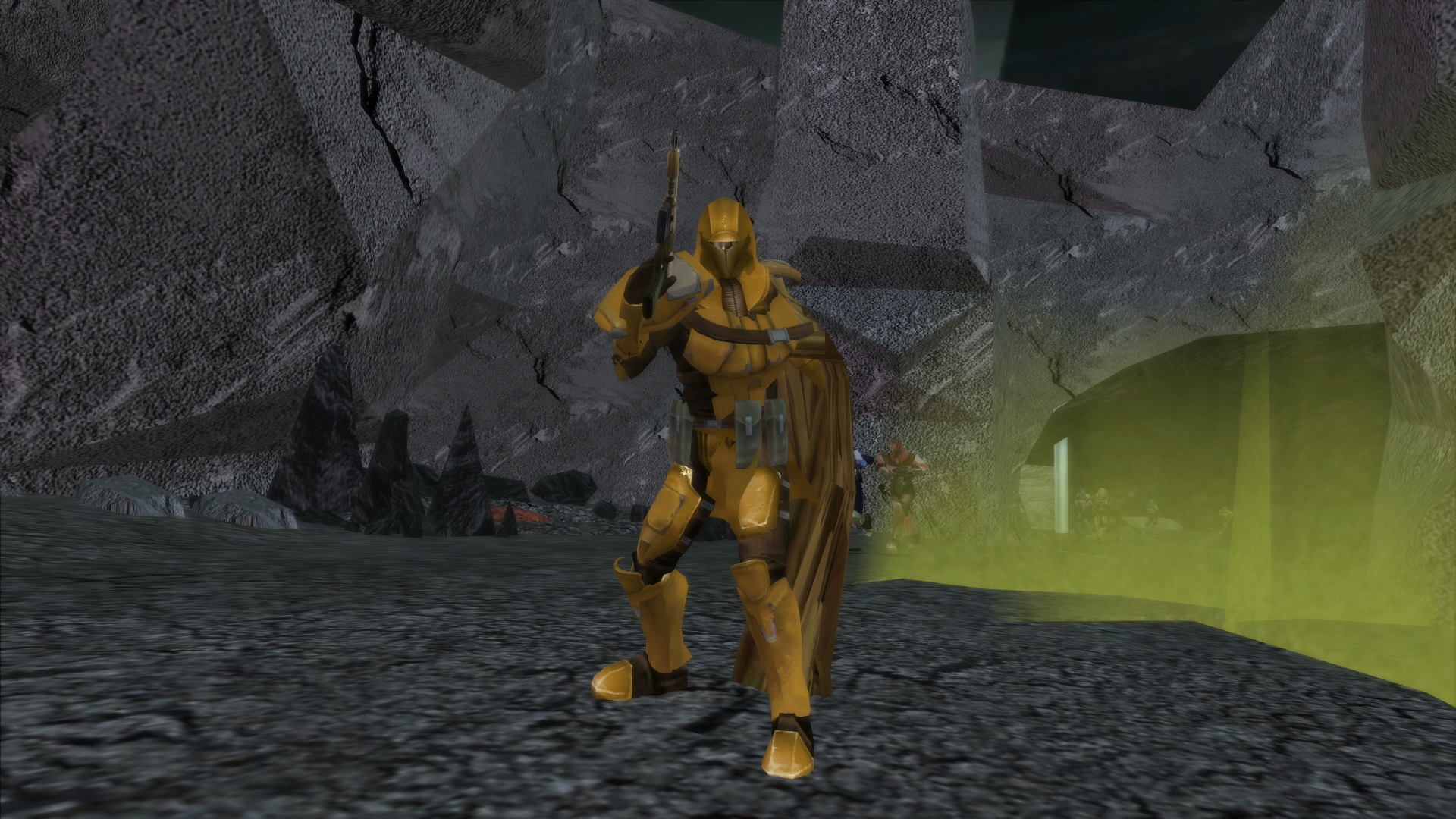 And that's about all for the Mandalorian Side, now for the Republic Side!
---
REPUBLIC
Okay, so if you are on Discord, I already provided some images, but I have also been working hard on the Republic Side.
Revan, has had a complete overhaul, I re-textured his Mask, and redid his entire model, also has working cloth.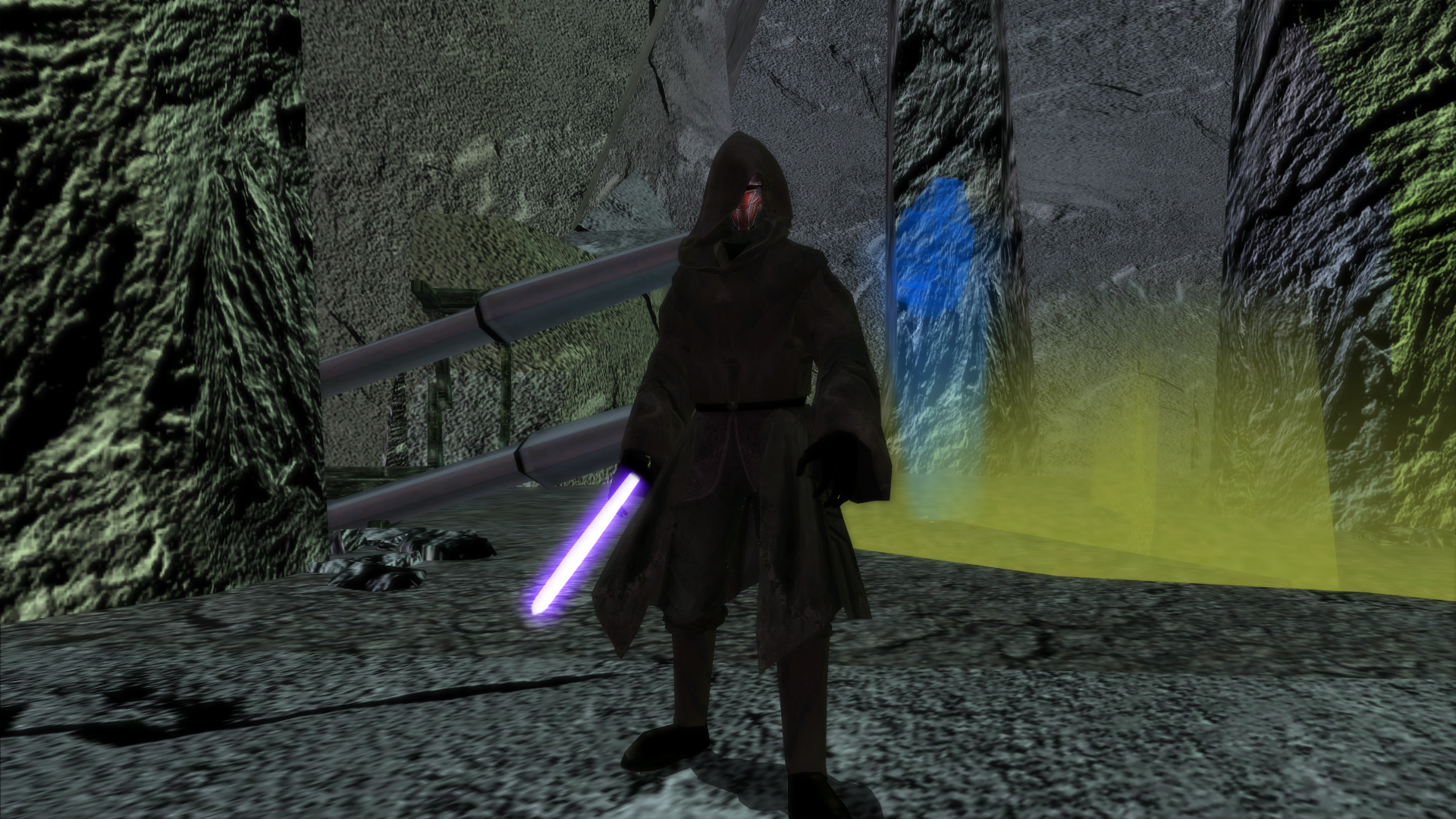 Also, as requested, I made Alek Squingargesimus a.k.a Malak, a Hero Unit. Body Texturing job done by me.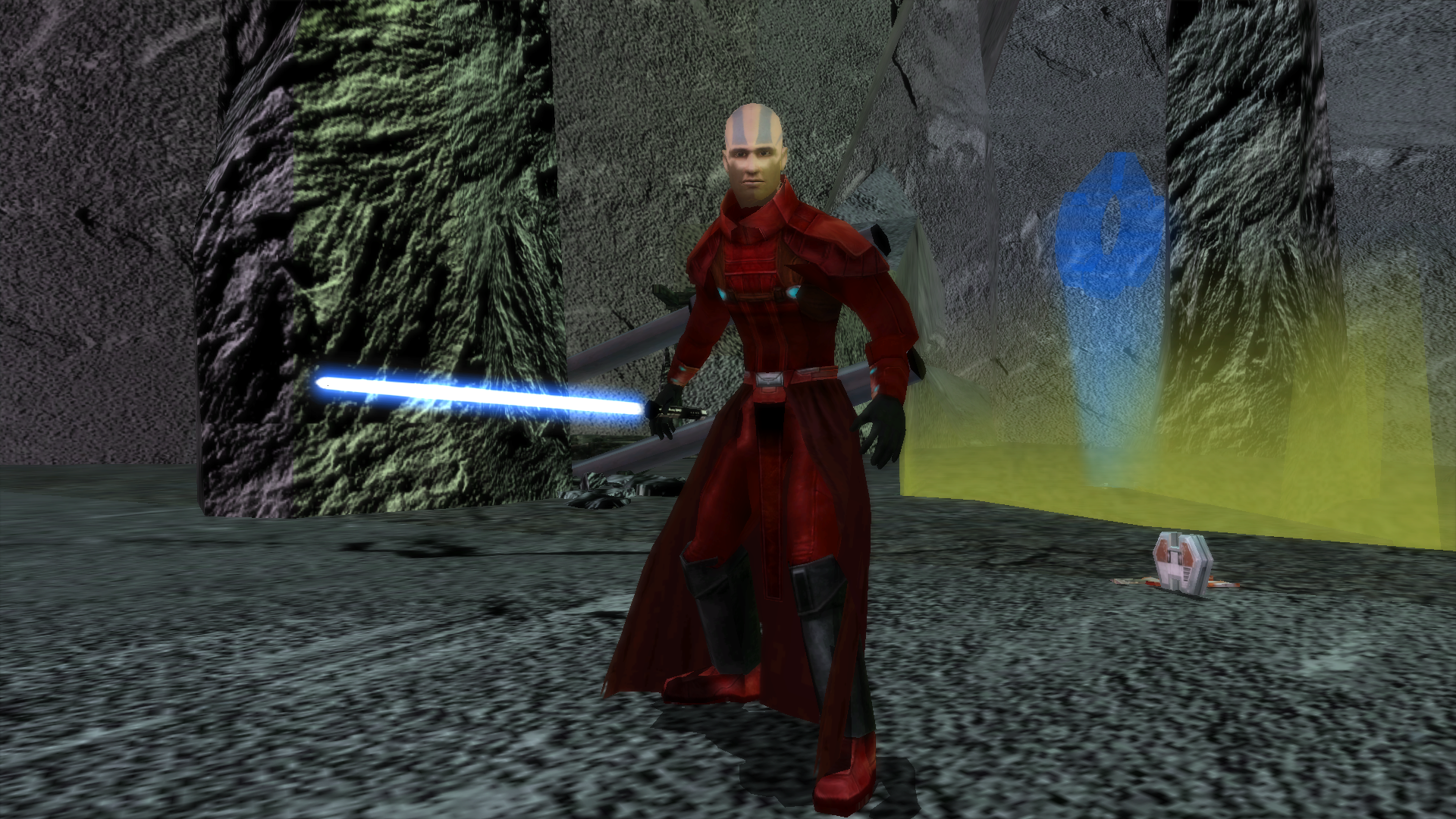 I also included some faces you really don't see that often, but many people know :) His cloth needs work though.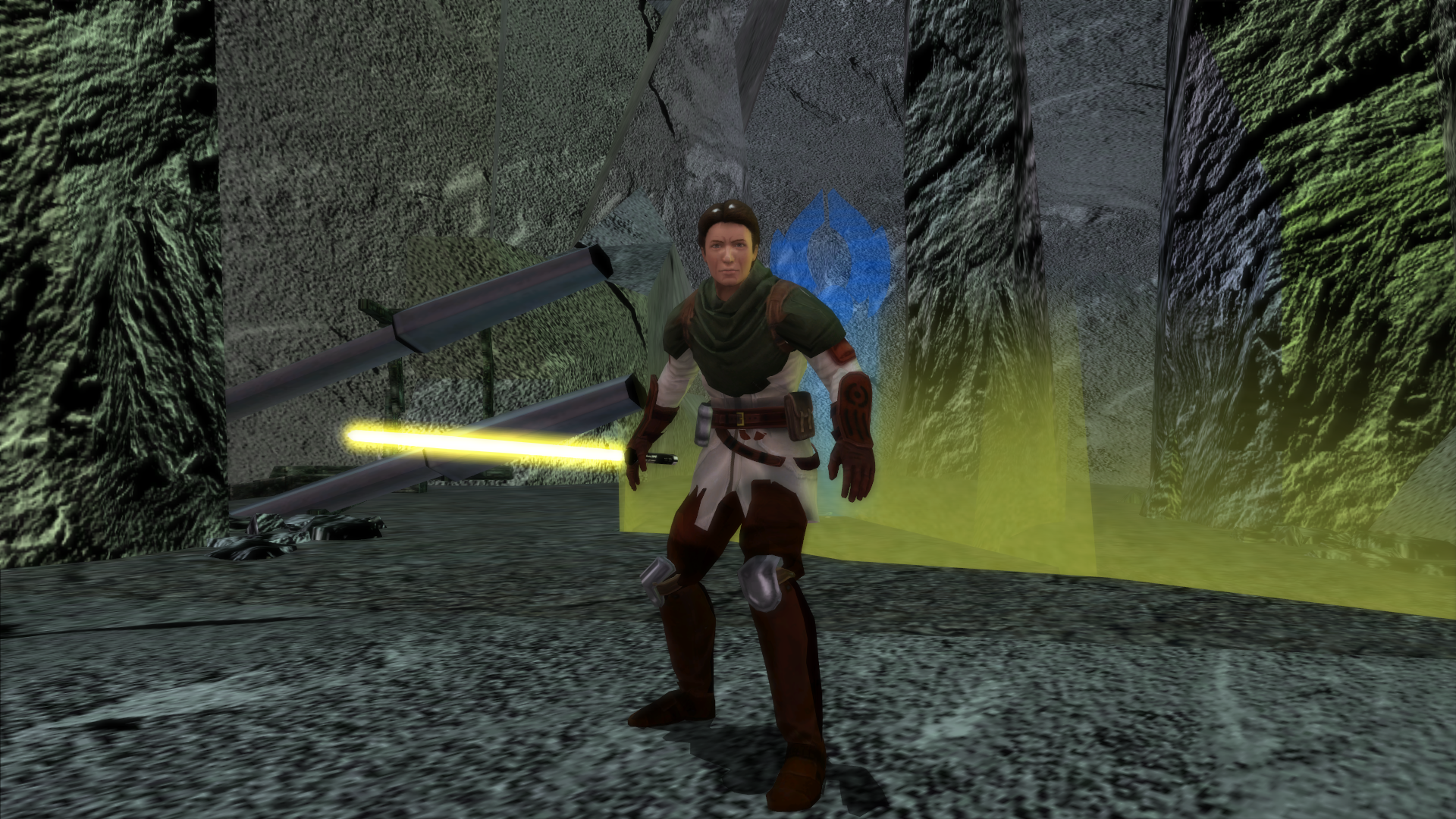 I also added Jarael, also needs a bit of work.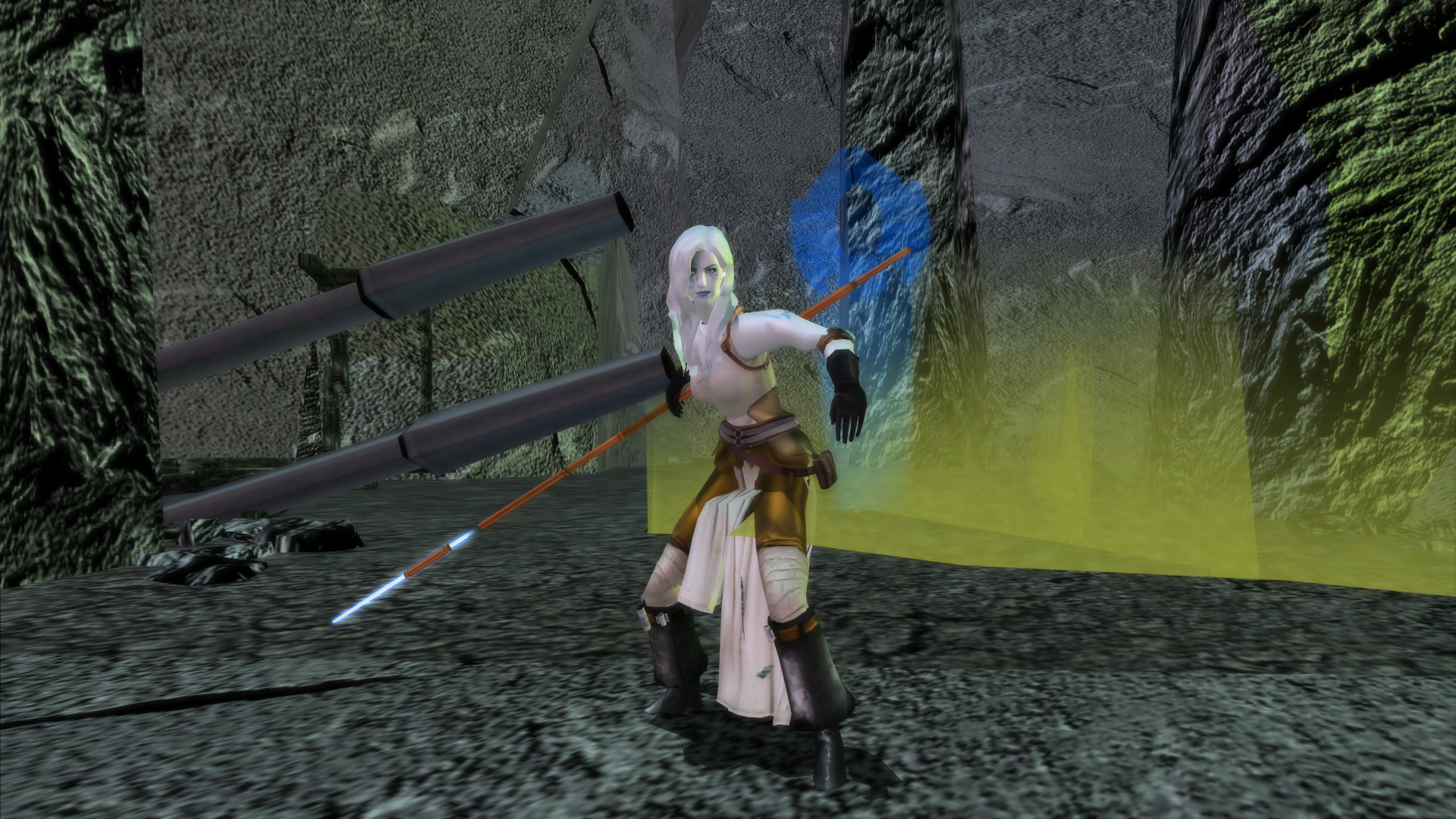 So that's all for Mandalorian War Sides, more Units still to come!
---
JEDI CIVIL WAR- DARK WARS SIDE'S PROGRESS
This past week, I have been working hard on the anticipated and long awaited KotOR accurate Sith and Republic sides, rigged as close as possible to the KotOR ones.
---
SITH
I am very happy with how they turned out, behold the power of the Star Forge!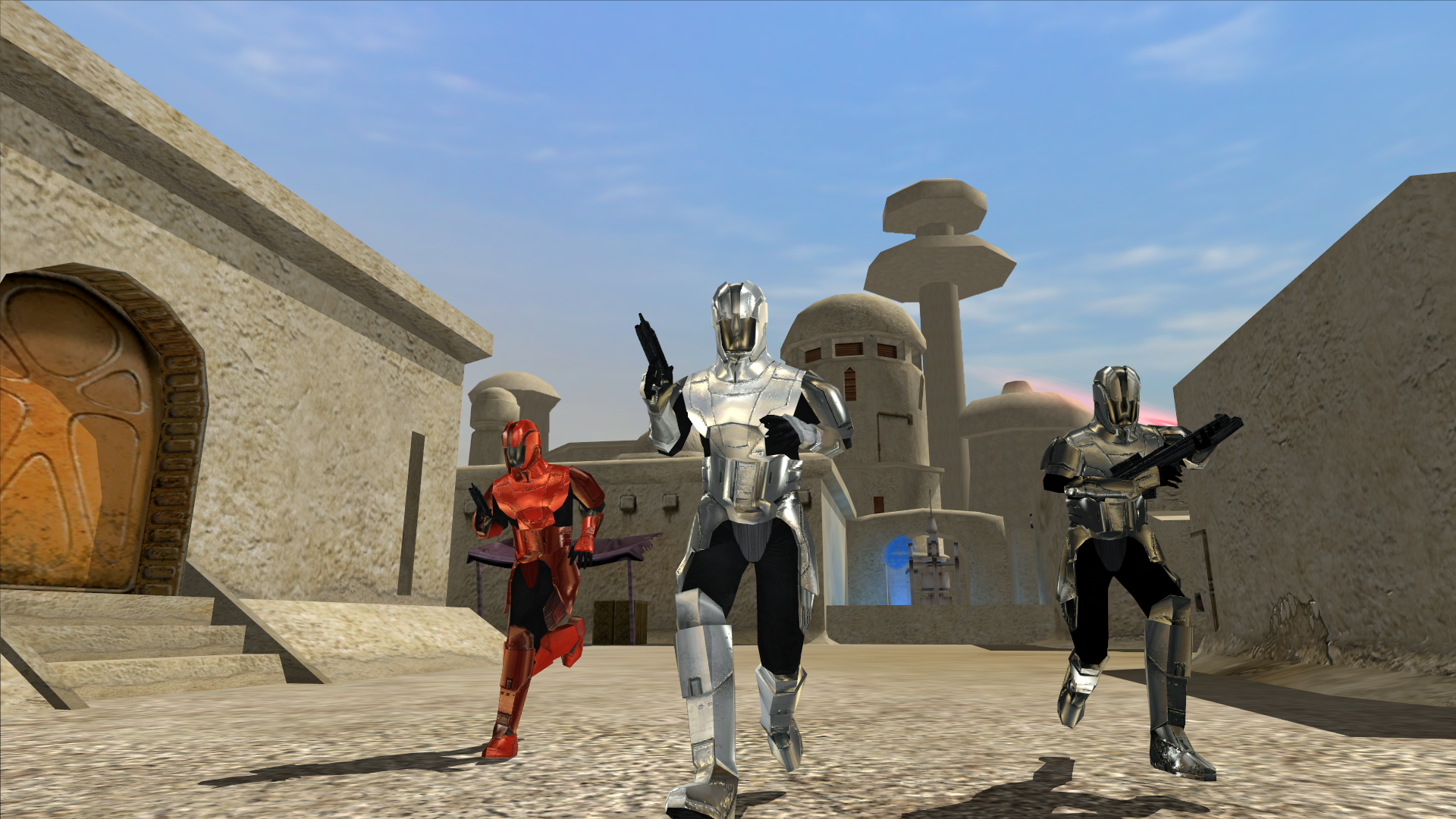 Sith Troopers, this project was a lot of fun to do, I really enjoy playing these guys online, and yes I know they have GCW Weapons, I didn't have time to add them in.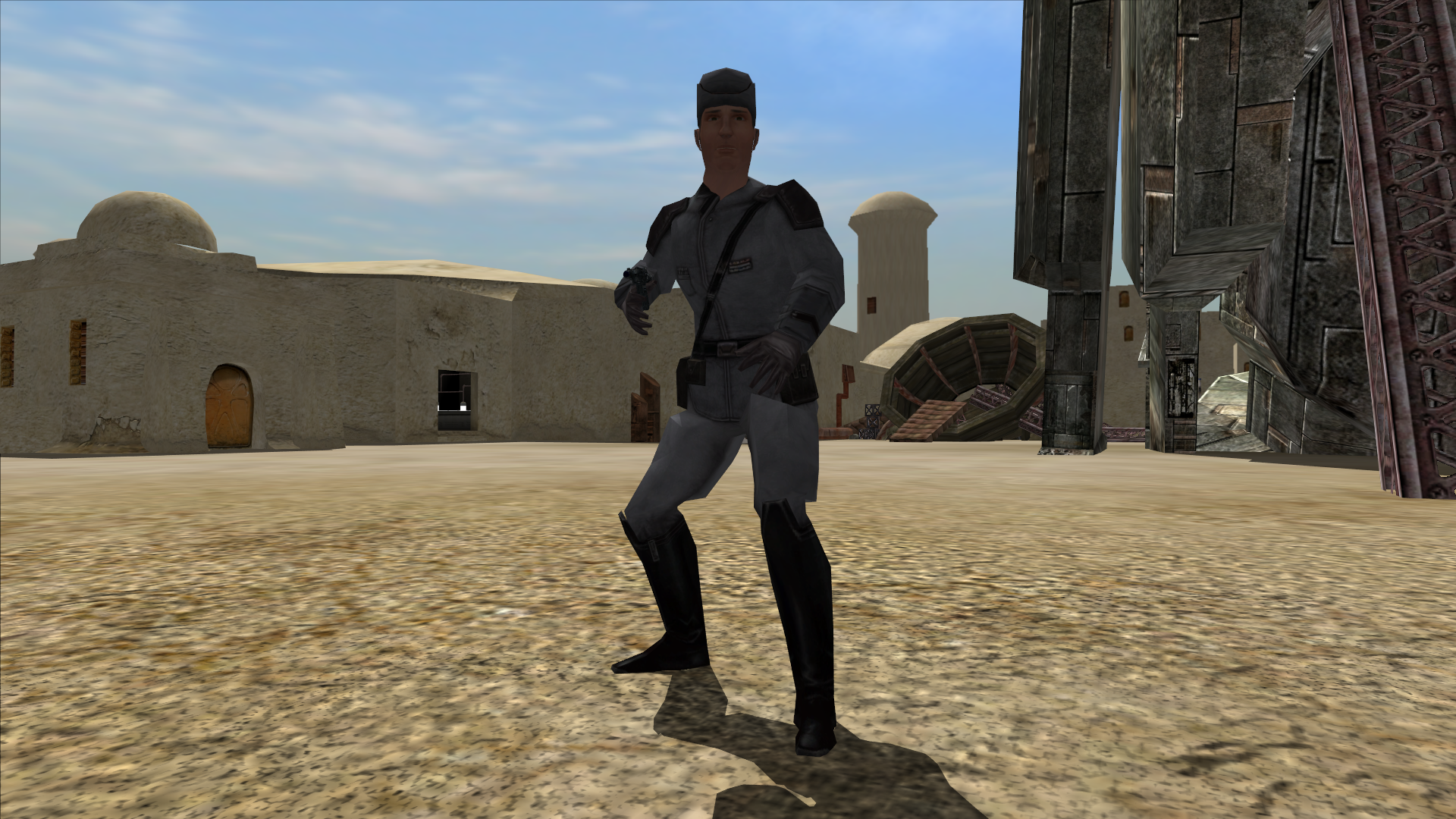 Sith Officer, nothing much to say other then he needs some fixing up.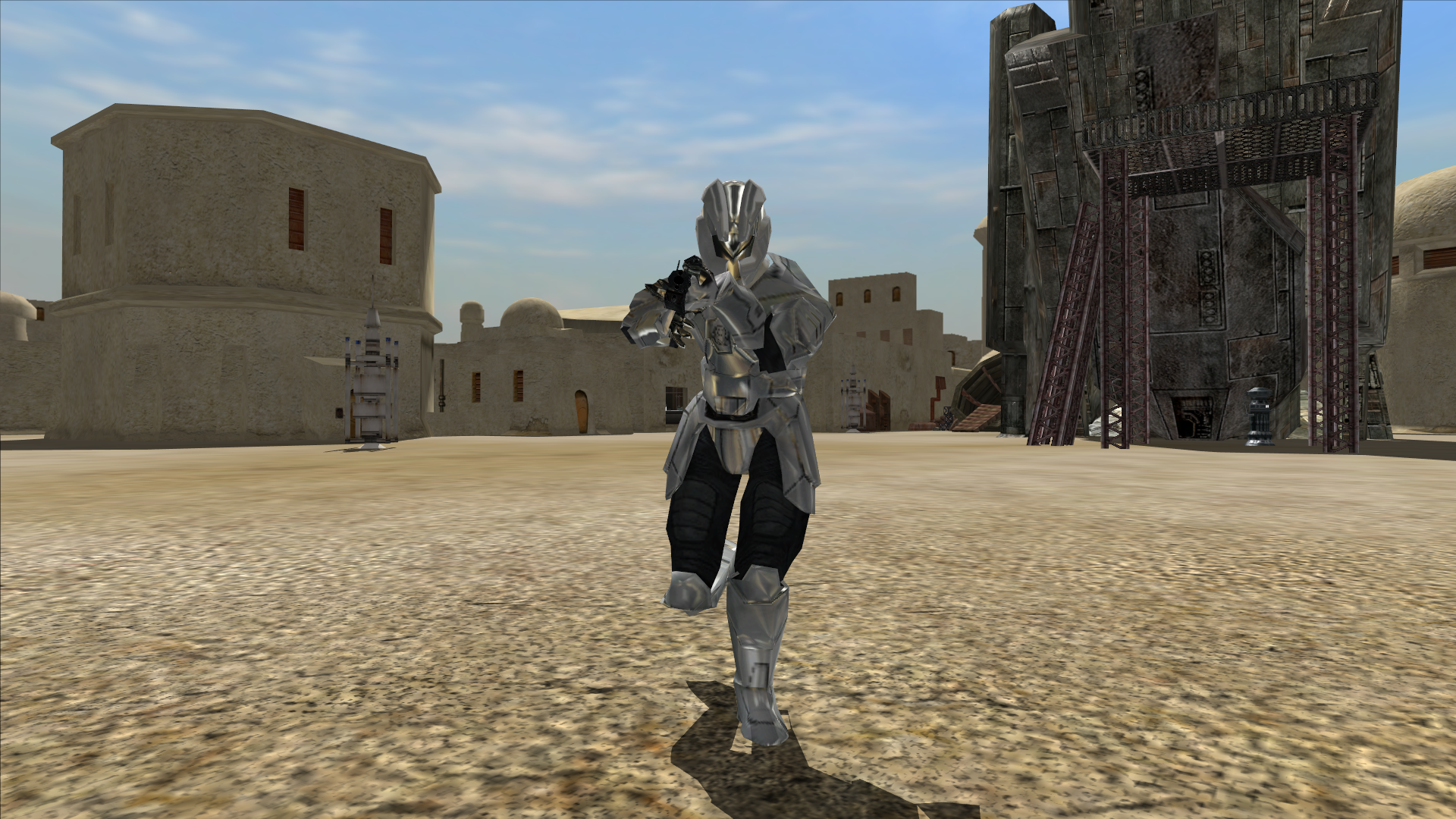 Sith Commando, Red variant coming soon!
---
REPUBLIC
Well, we've certainly seen them plenty of times, but I think you'll enjoy this.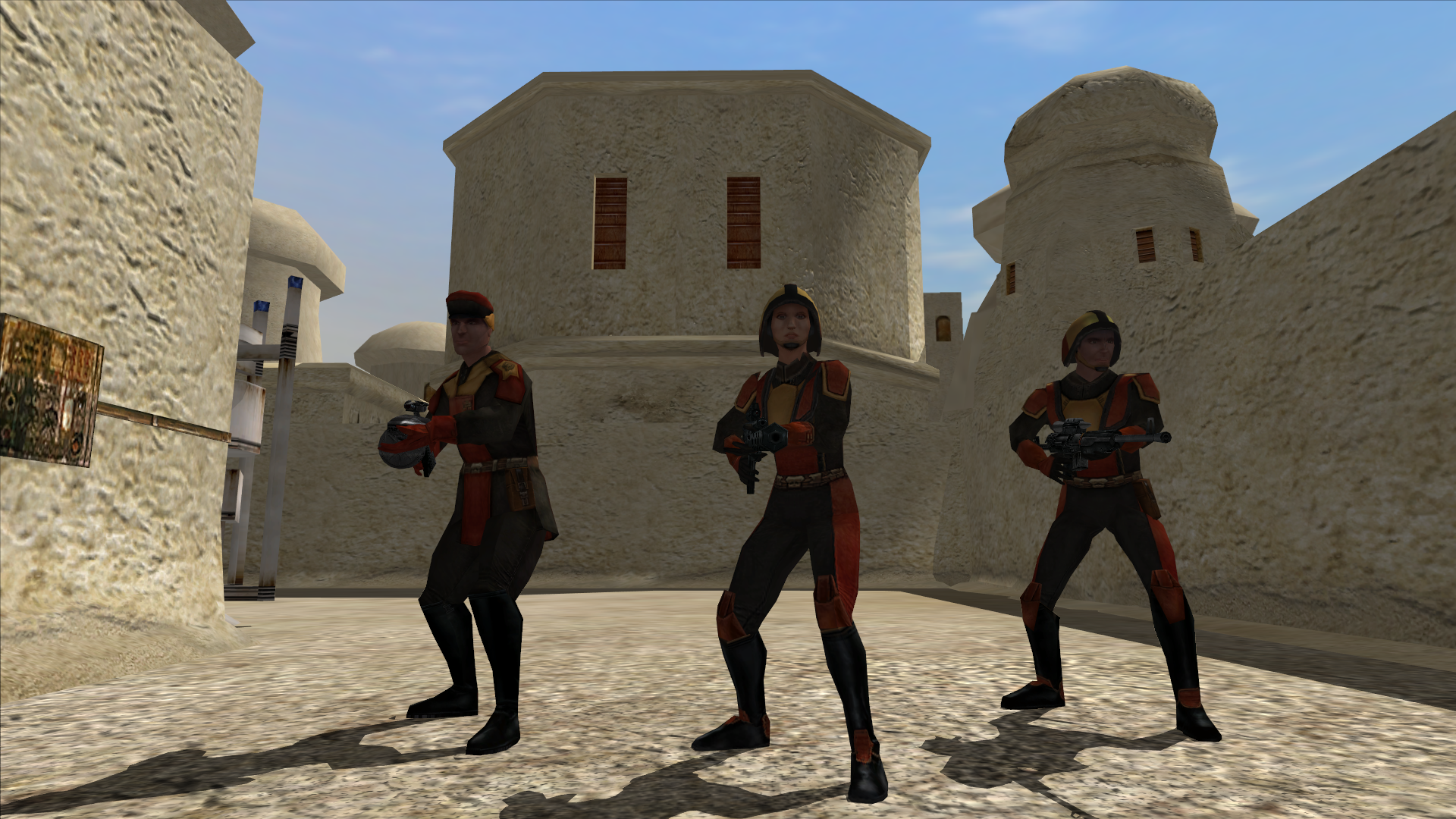 Sniper, Trooper and Officer.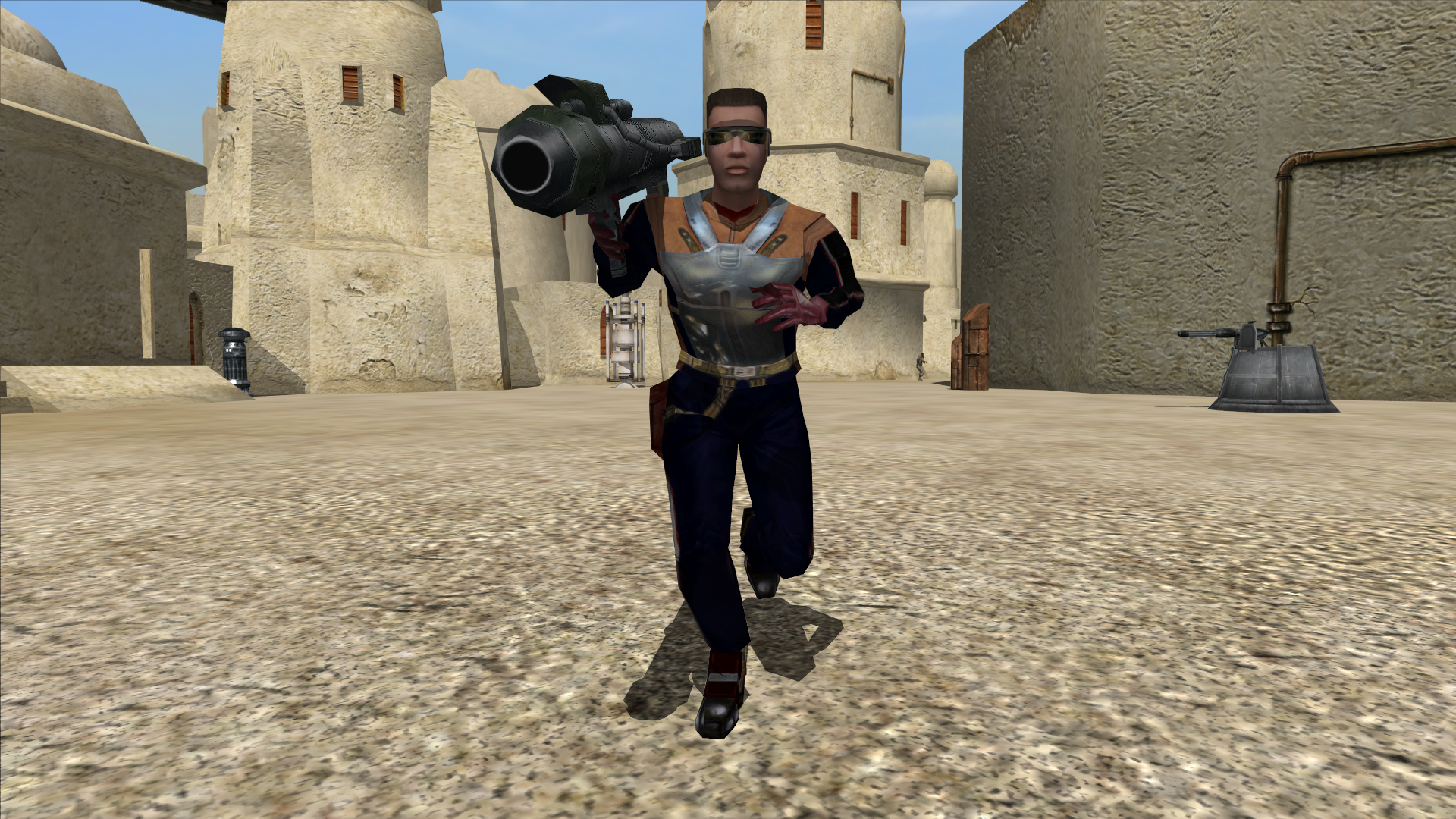 Heavy Trooper, used the Republic Mod Armor and the Targeting Visor from KotOR.
There are no FPM's right now, but those will be worked on soon.
---
KOTOR HEROES
Hard work went into these units, but I present to you, the latest Jedi/Republic and Sith from KotOR I & II added to this game.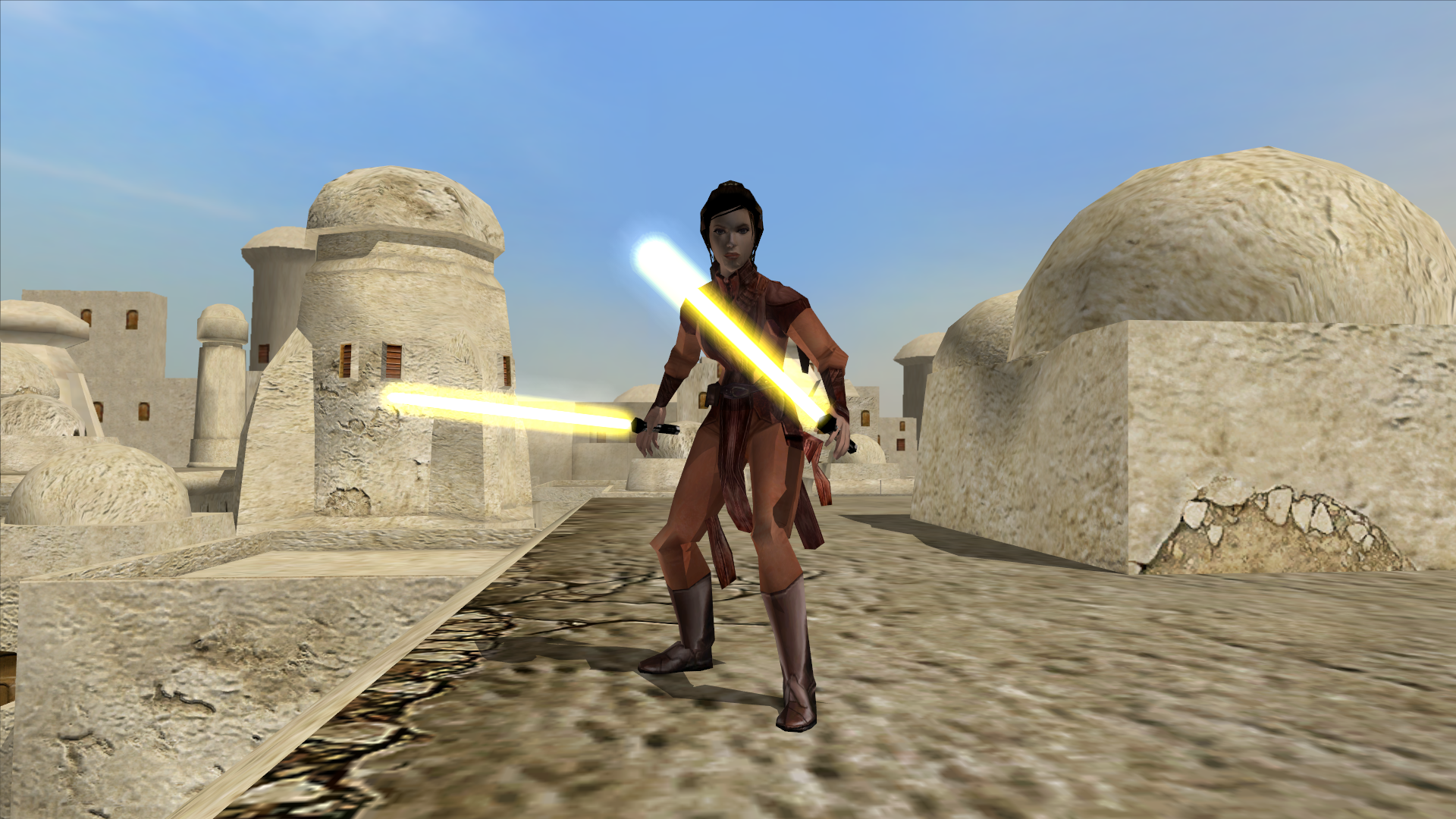 *Yes she will have a Dual-Bladed Lightsaber.*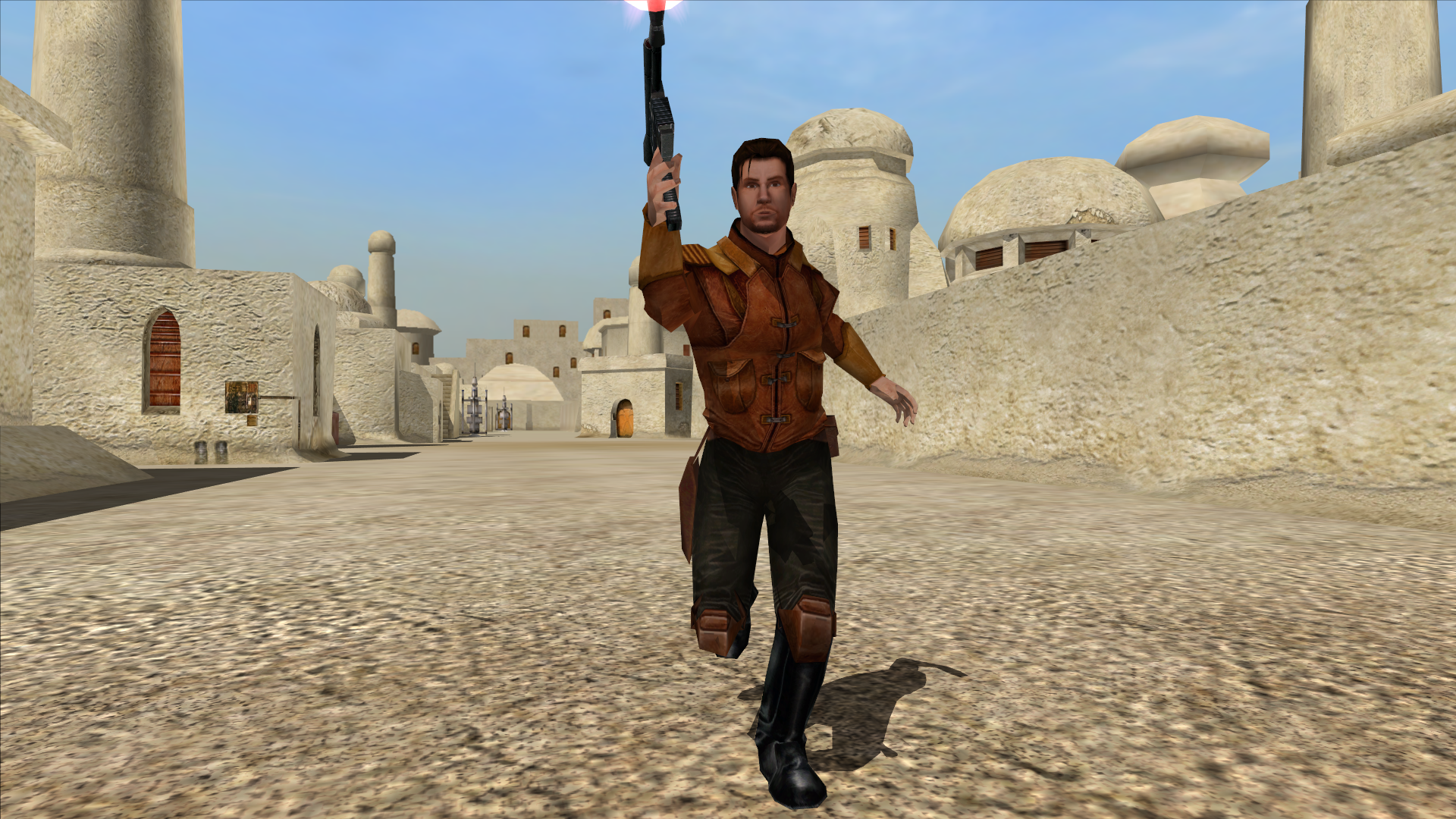 I don't wanna talk about it.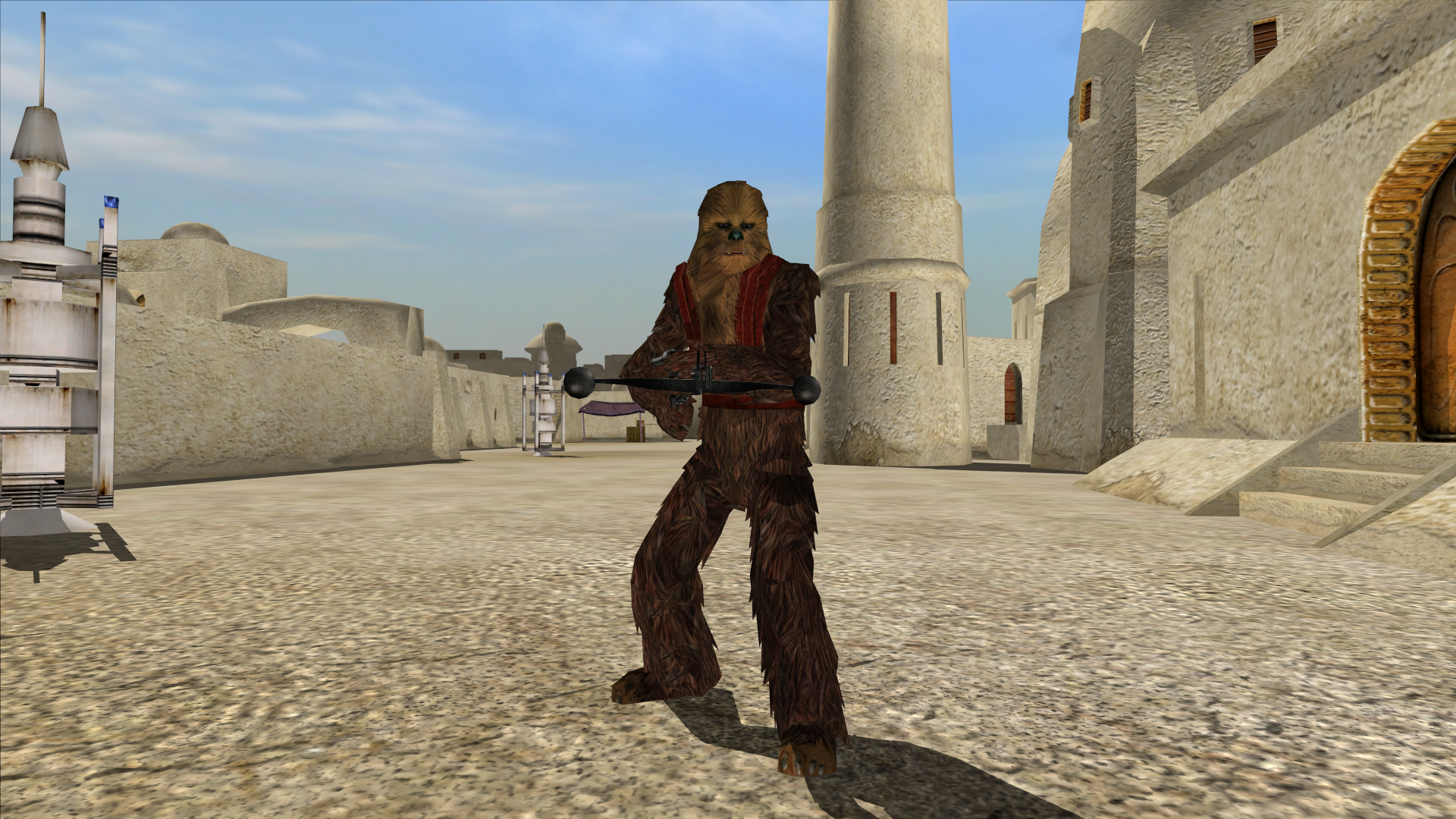 *Wookie growls*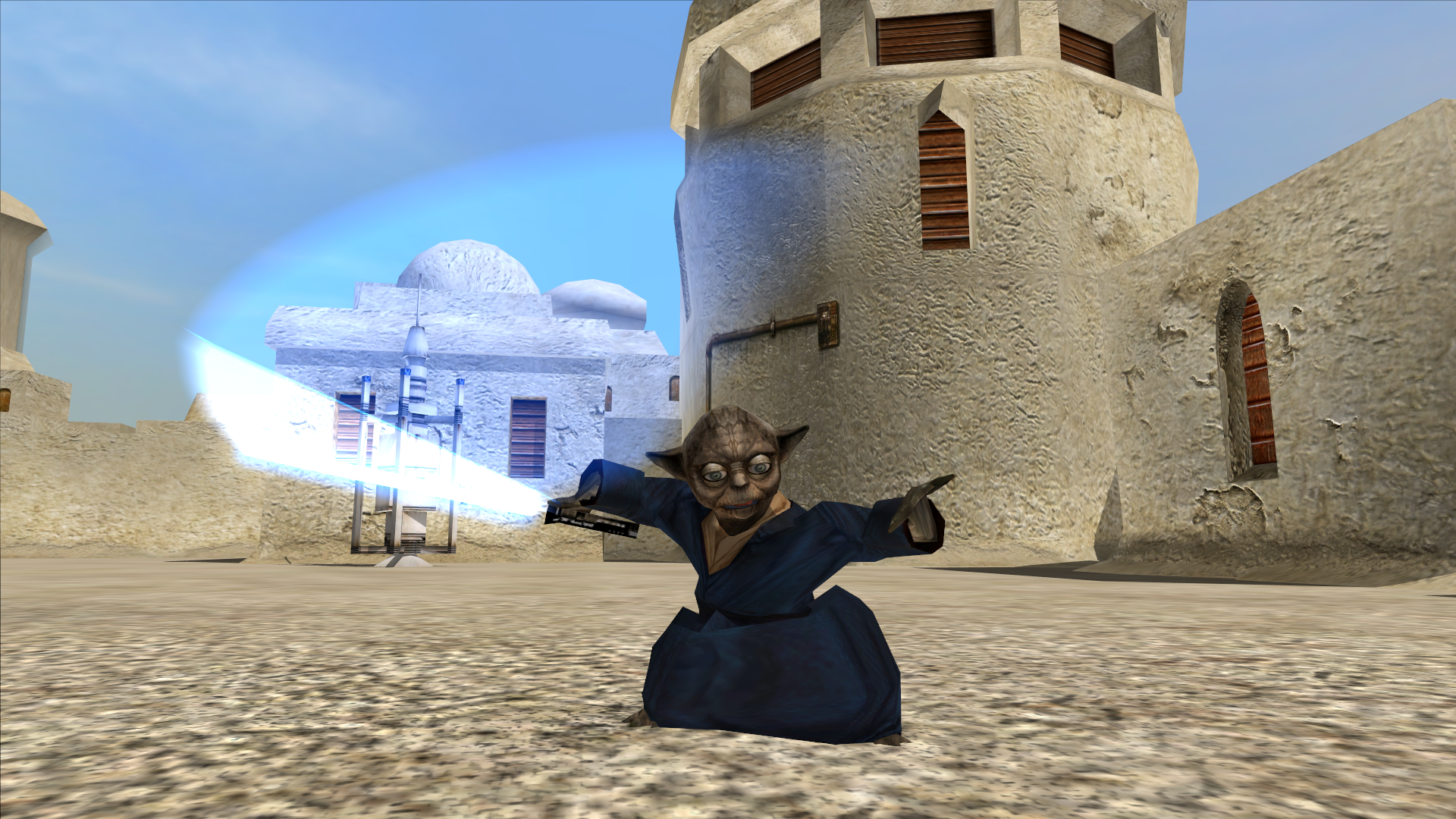 Basically KotOR Yoda.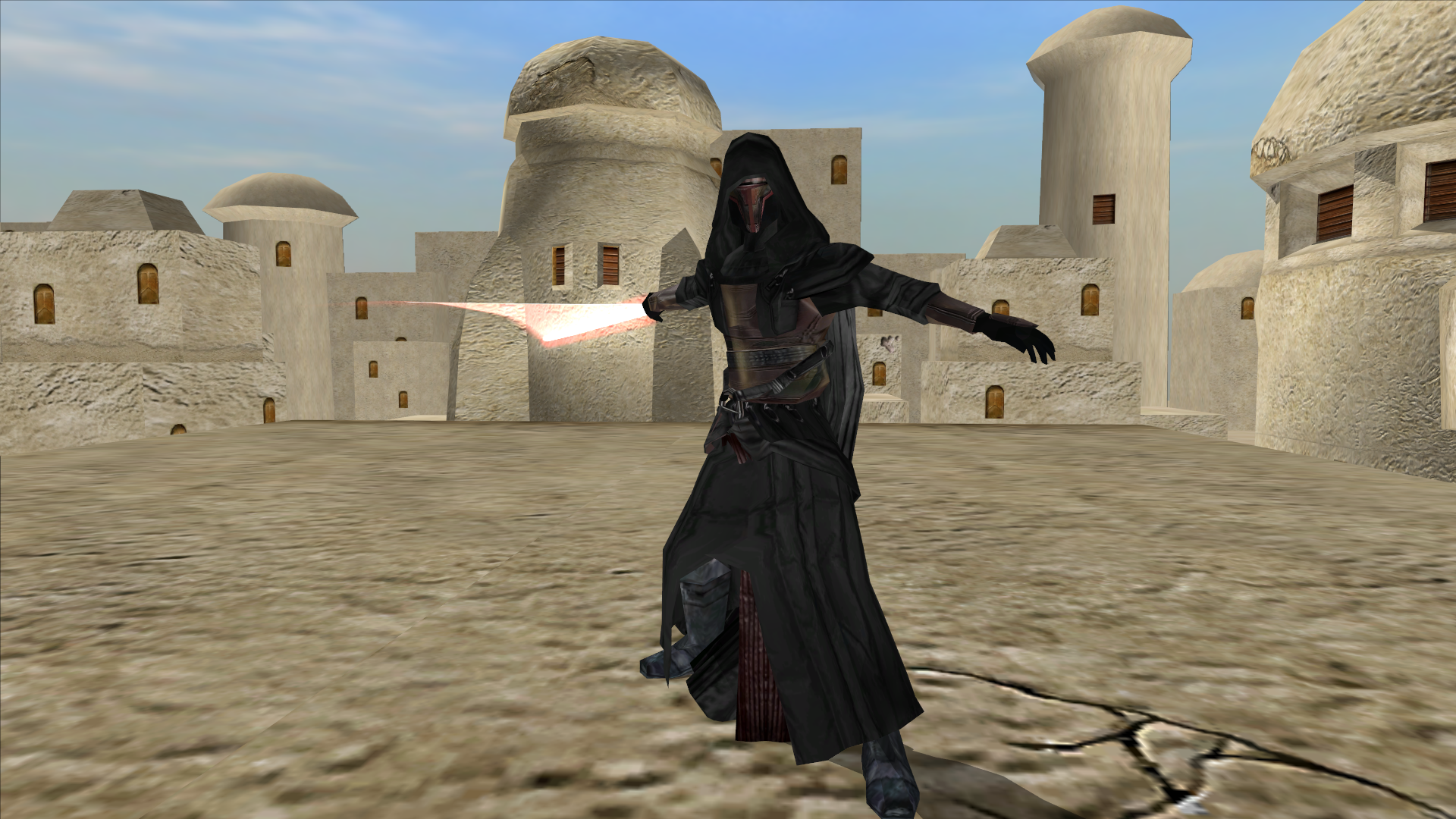 *removes mask* WAIT BUT THAT'S A-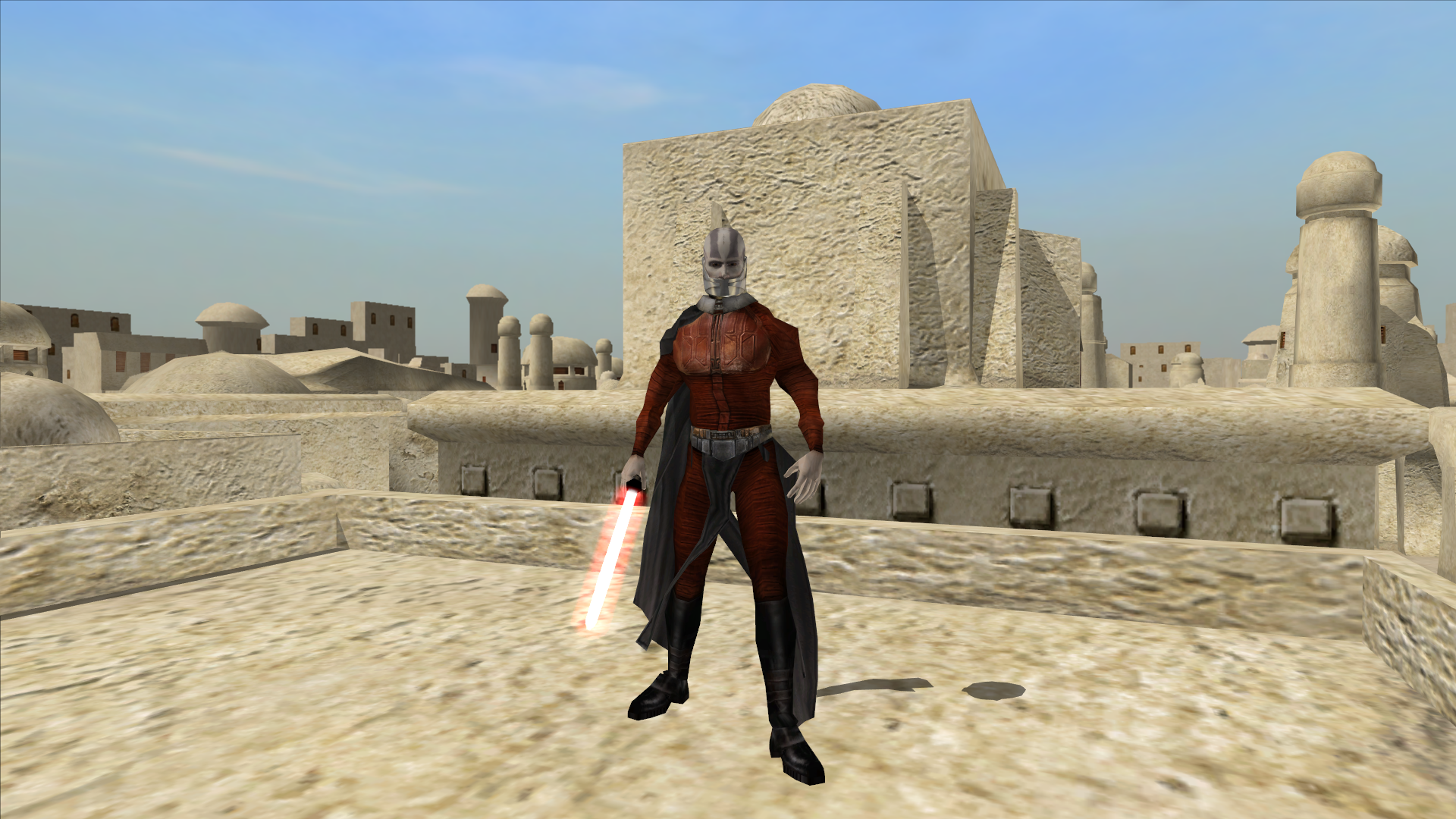 This is but a taste of the dark side, to whet your appetite..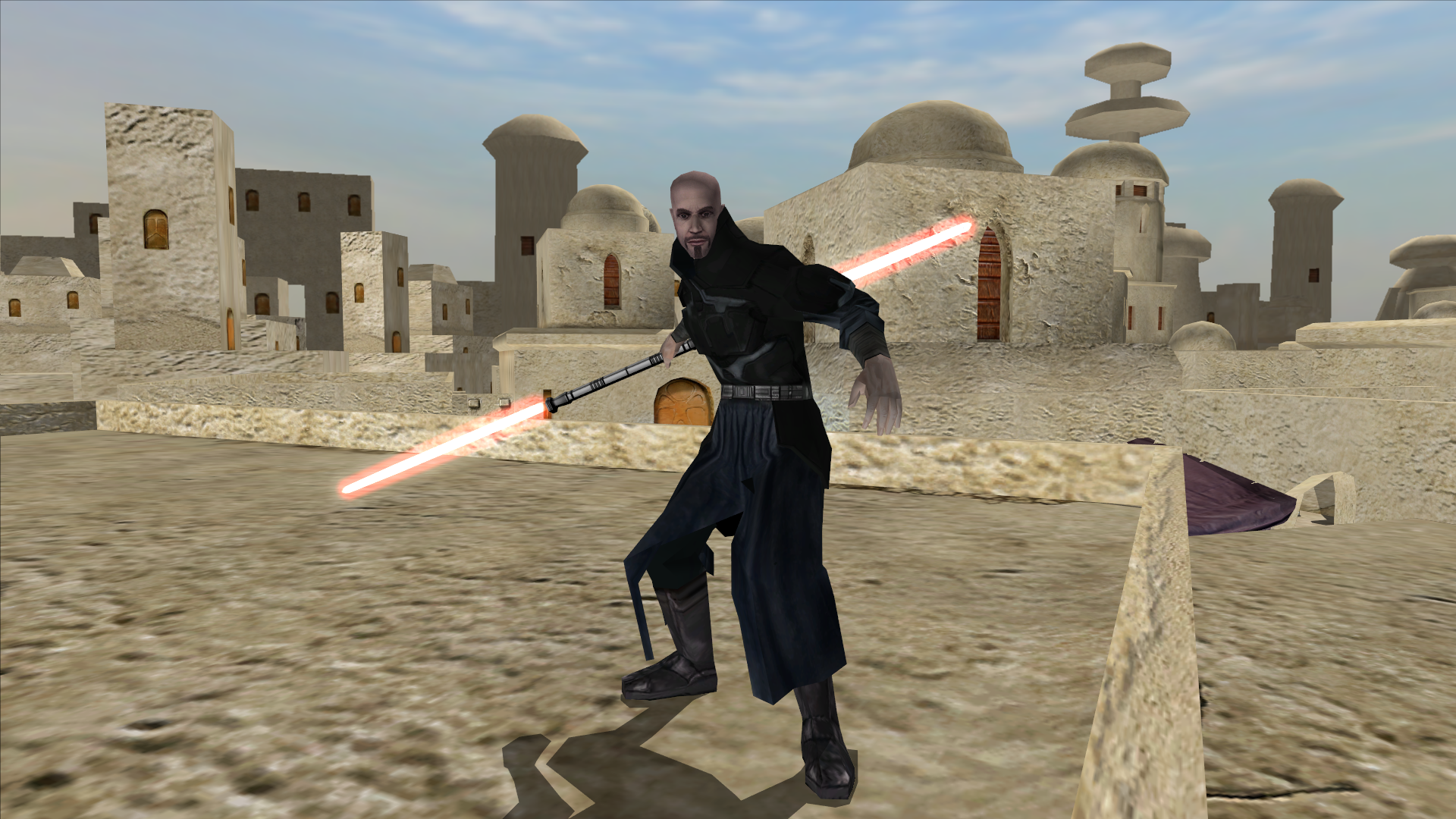 I have studied at the foot of the Dark Lord himself!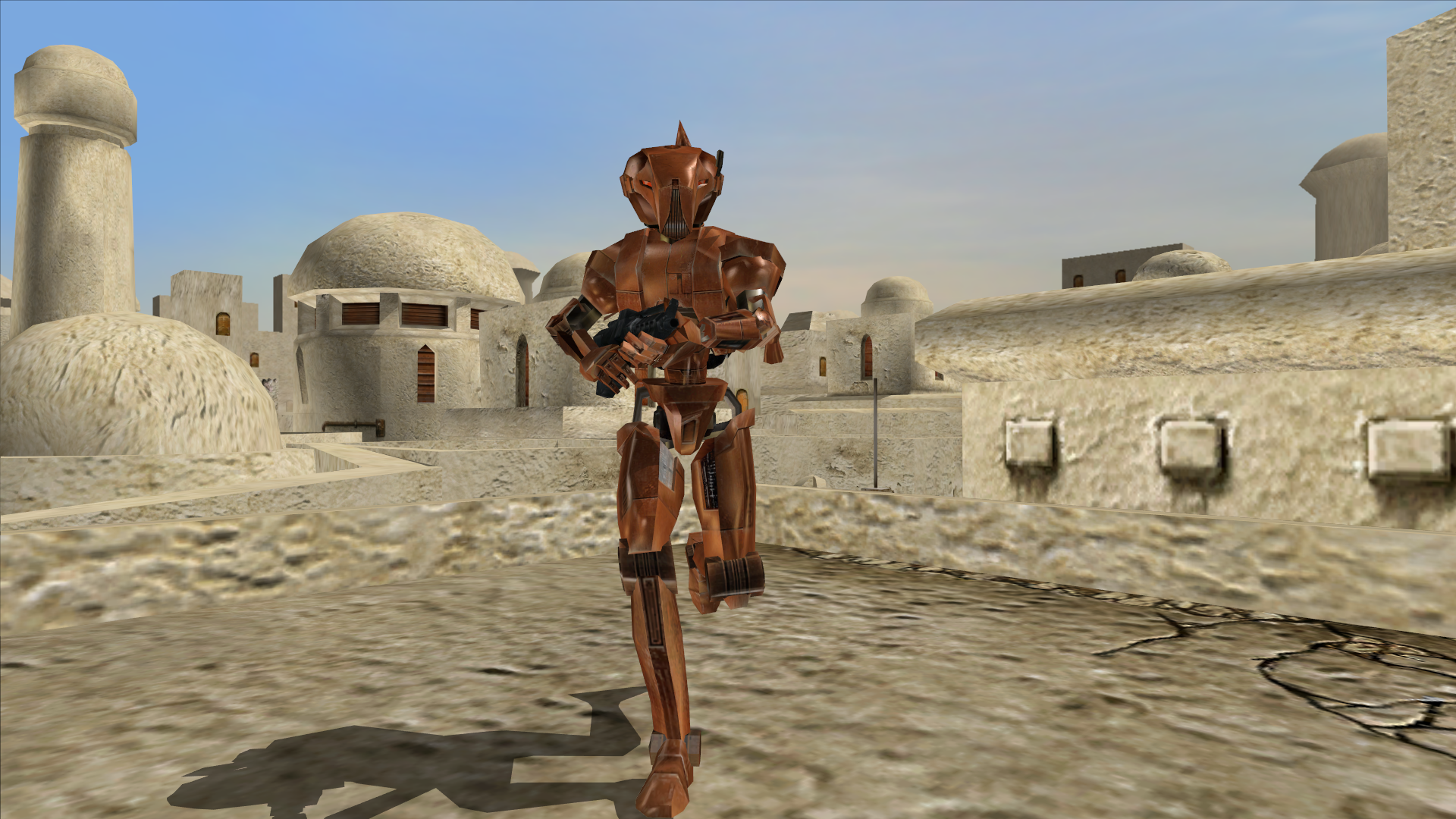 Statement: HK-47 is ready to serve, master.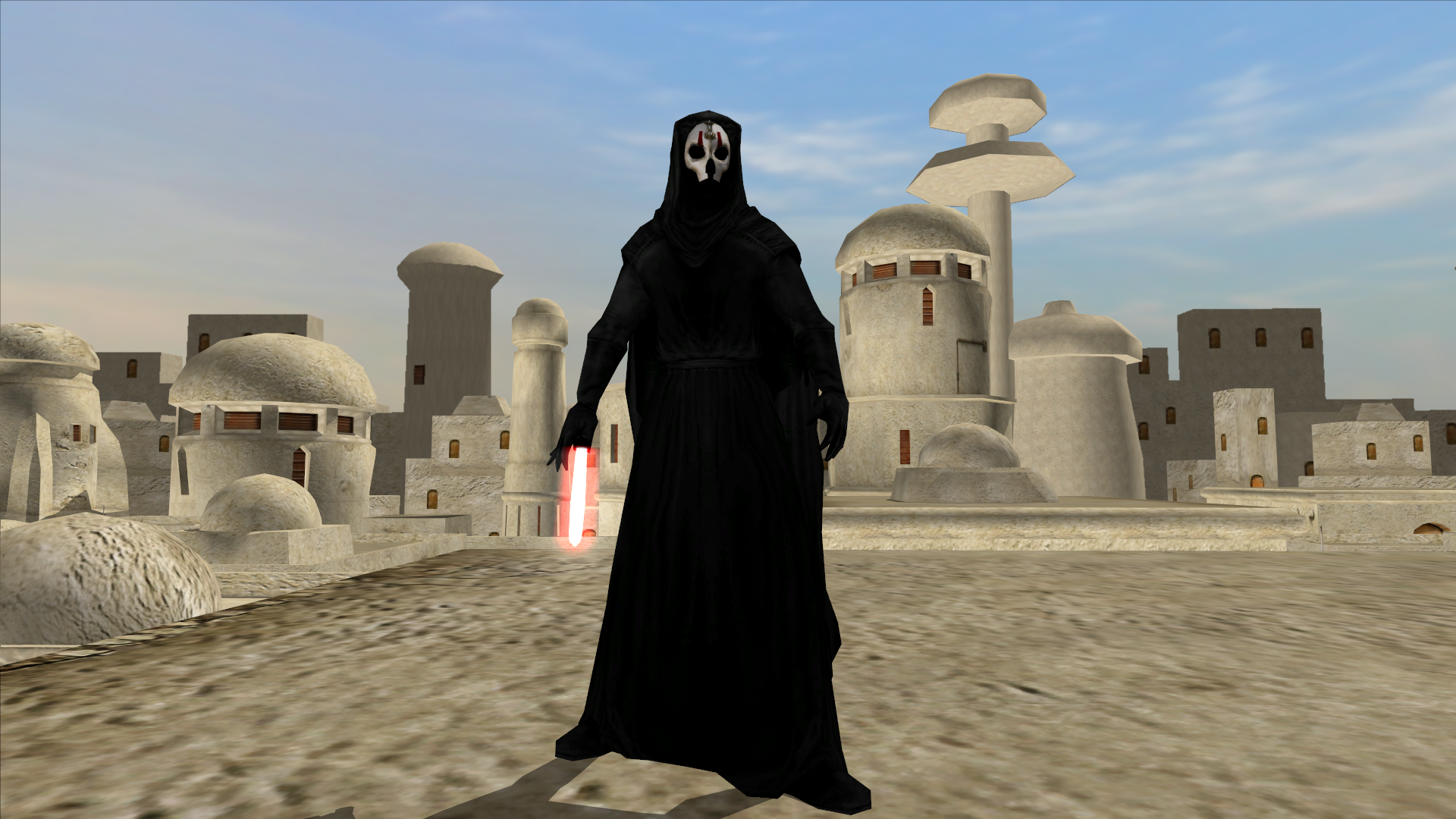 *Speaks in Sith*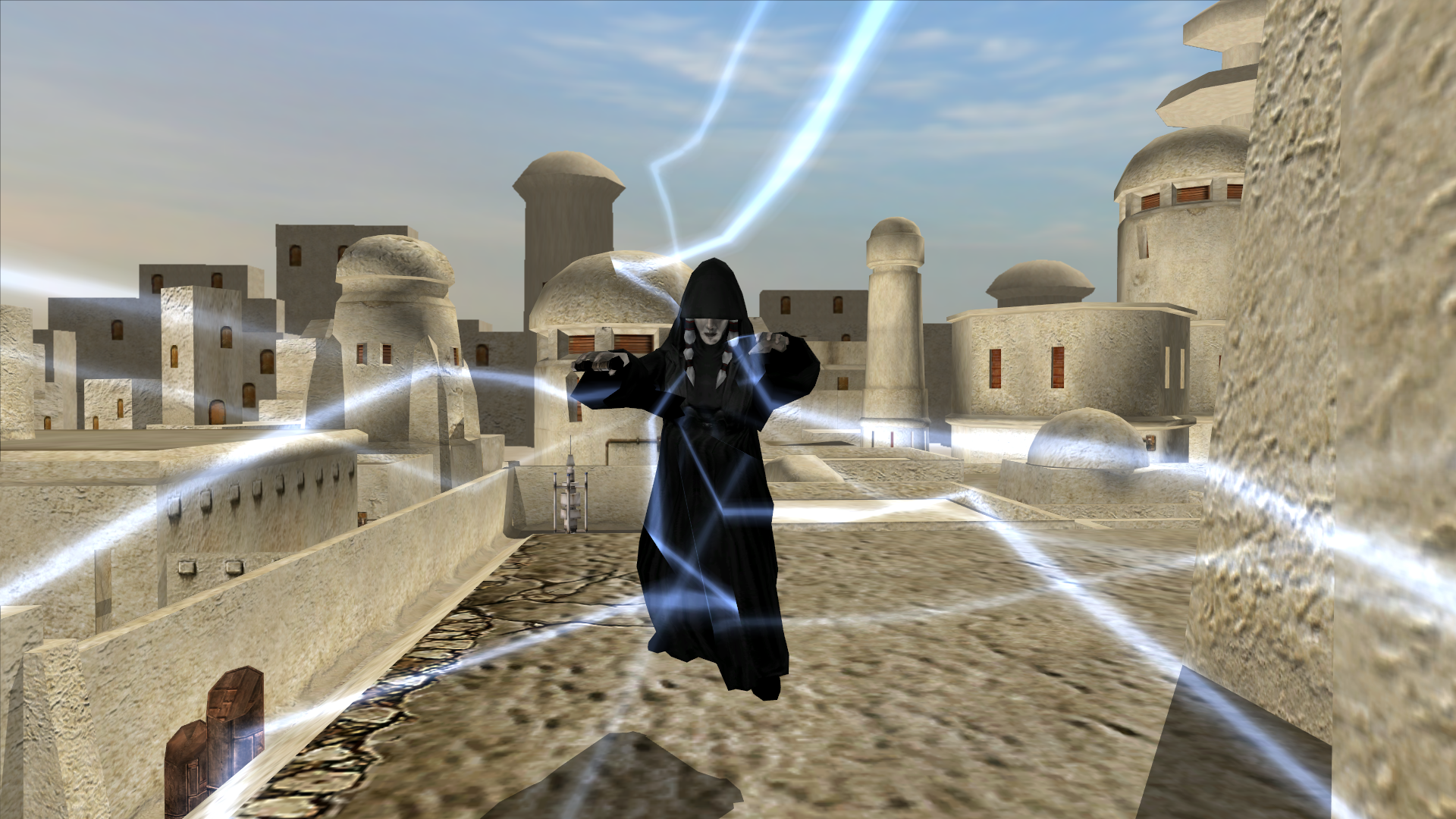 Apathy is death!
More units to come soon!

MAPS
So, not that many maps have been made, since I have been focusing on Malachor V, but The Endar Spire, and MW Era Taris are projects coming soon, plus many more.
---
SPACE
That's a whole other article. :) Which is coming soon, very soon actually.
---
2020 is looking to be an amazing year for this mod, which I have been working on for almost two years, if you have any other question's ask away in the comments.
Were you expecting a bit more? Most likely, but life has a way of preventing that.
When will the Side's mod be available? Pretty soon, I'm working on an online compatible version you can play on vanilla servers, and a separate one, which will only work online if the server is dedicated to their respected eras.
New powers coming soon? Yes.
More VO's for Unit's and Heroes? Absolutely!
Music in-game? Yes, if I can figure it out.
New Game modes? Yes, look out for two called "Resume the Bombardment, Commander" and "Let them Burn!"
Who did the Art on the Left hand on the Mod page? I did, I will most likely edit it again, because you learn more when you dabble in certain programs.
Do you need help with voice acting and model/texture artists still?
Yes, for VA I need someone who can speak like the Sith Troopers who have a British accent in KotOR I.
Texture / Modeling Artists, weapons and some props.
Send me a Direct Message on Discord or on Moddb for more information.
Why didn't you post an article for almost two years? Life, and I didn't have much to post.
---
That marks the end of the update's and 2020 news, thank you all for reading this and may May the Force be with you all! Be on the lookout for more images on Moddb, and Articles in the coming months!