2017 overall Competition Plan start! Battle of Balls opens the new Era for Casual E-sports
On April 6th, Battle of Balls officially announces the 2017 annual competition plan, Giant Interactive will cooperate with Alisports to organize online open tournament、BPL Professional League、"Tatan Cup" Elite Challenge、city competition、campus competition and the global finals, which includes more than 1000 online and offline official matches.
Meanwhile, as Battle of Balls' new event center emerges, 300 million fans can quickly and conveniently know the latest competition news. Through simple registration and certification, players can participate in the competition to compete for the championship!
【Break the Barrier and Participate in the Carnival】
In 2016, Battle of Balls achieved good results in mobile E-sports. And in 2017, Battle of Balls' competition will not be the exclusive platform for professional players any more. The tournaments will be held in 10 main cities and more than 30 high schools to break the barrier between online and offline social activity and create an entertainment space for players to exchange ideas.
Even if you are not a professional player, you can also participate in the carnival. It's also an convenient way to make new friends and learn skills from others, isn't it?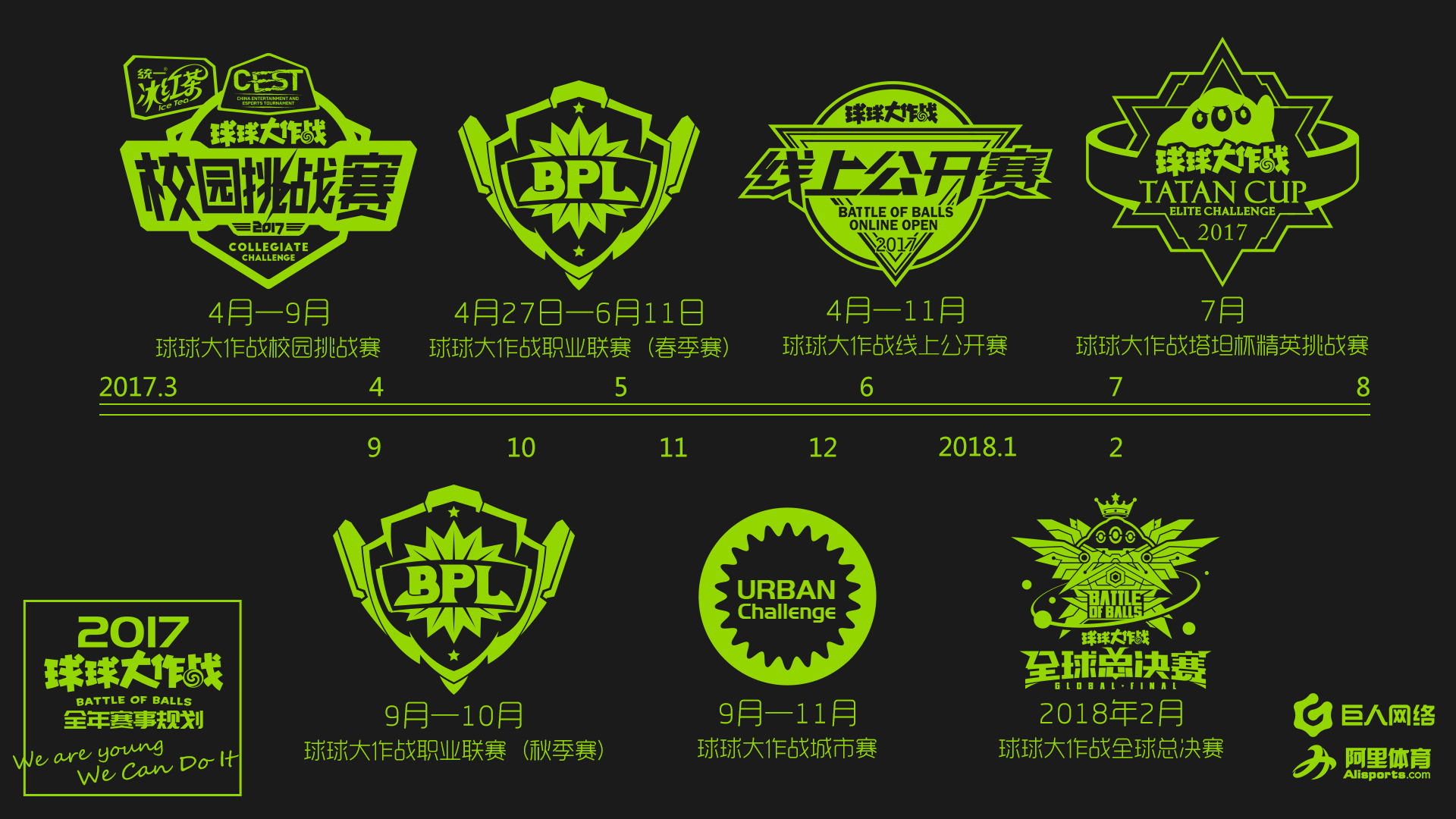 【Event Center officially launches; Easy to browse all-round Content】
The event center of Battle of Balls will be launched on 2pm, April 4th. Players can easily do the real-name certification and register the team. Besides, the new event center will integrate the info, video, clan center and personal center, which means it is easy for players to know the latest news and facilitate seamless connection between players and matches.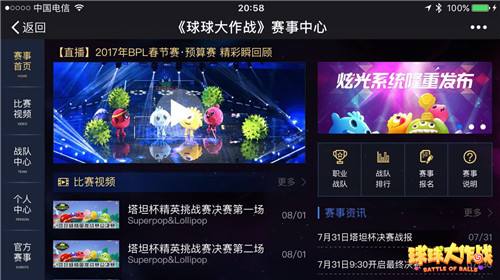 As Battle of Balls' competition plan starts, the new casual E-sports era has already opened the era. This time, all players can be the focus of the platform. Maybe you will be the next star, come and join us!