Hello Moddb!
After a long, long silence, I present you the first update for 2015 (and the first in years!) of Deflections. Yay! So, what's been up with me and my mod? Well, for starters, and as I mentioned many times before, this mod is not and never will be, dead. The past couple of years I had absolutely no free time to continue it. But, after I took my degree in the University (finally!) and after I finished, last year, with my service in the army, I am finally back in modding.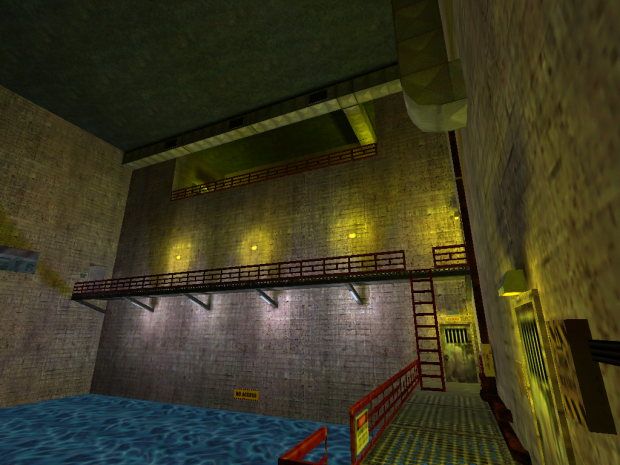 What are the plans for Deflections? Well, for the time being, I am making new maps and not remaking old ones. Though it has been very little work left to do on some of the old ones, I will do it at a later time. For now, I work a chapter that takes place in the cold and remote Sector G Black Mesa Water Control Station which, along with the Hydroelectric Dam, provide clean water throughout the facility. Well, at least it provided before the events unfolded after the Resonance Cascade :) . You are there just after Gordon Freeman has opened the dam's hatches.
Also, after the completion of this Chapter, I'll finally start to do the outdoor maps. As you may remember, Deflections takes part both in Black Mesa and in a city during the Portal Storms. I said many times that I'll start working on the second part of the mod but... I do love the indoor areas of Black Mesa much better :) But, after I wrap the indoor maps up, it's time to get a hand on the outdoor ones!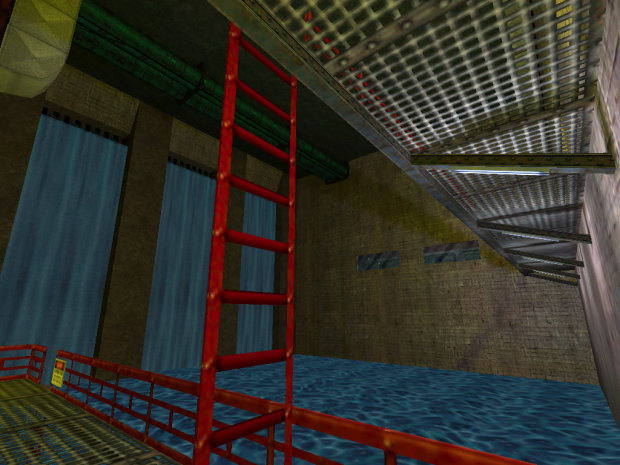 In addition, I plan to make a new trailer or teaser, to show some of the action and areas of the mod. Again, I planned many times to make one, but I did not had the rig to do it. I was working (for many years) on a laptop that had a graphics card that did not support OpenGL, so no FRAPS and no VHE for me back then. How I made my mod till recently? On the very first version of WorldCraft! Many of you may not even know the editor, but, let's just say it was ancient stuff :) Since I have a new PC now, I work exclusively (and finally) on VHE. And I can at last record stuff on FRAPS. As for the old maps made in WorldCraft, they all have been reworked through VHE and are ready to go. Expect, as I said, of a small number of them (around 6 in a mappack of 80+ maps).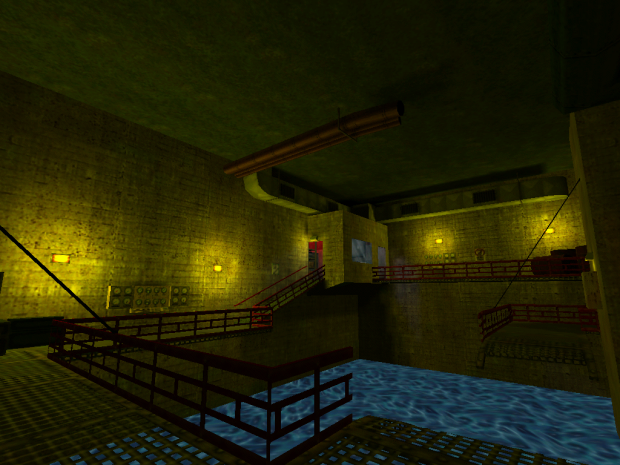 So, when to expect a new update? Hopefully, you will not wait so long this time. In the next couple of months I plan to have both some new pics and a new video on Deflections page! Cross your fingers!
As for InDeFi, the group which I was part and was working on two other mods, The Infected (HL) and Firestorm (OF), has gone silent. Both my teammates, 23-down and Neclipse, have so many stuff to do, that they just don't have time right now to continue their mods. And I can't help either, since I have my hands full with Deflections. But, they do not consider their projects dead, but simply "on ice". Just as how Deflections was till today. Be kind and pay a visit on their mods' pages too. Maybe this whole thing will start a modding fever among us once again :) :
Thanks once again for being around and for all your support on Deflections. I deeply appreciate it and I hope that one day, Deflections will see the light of day as a full, long and fun mod. Enjoy the current update and stay tuned for more!
Greetings,Thanoshld aka Thanoshltbeginning