The sky Is weeping. Theres no Sun. I'm cold and frightened. Shivering and damp, my hope is all but dead. I struggle through the mud of my trench, passing GPMG positions, and emergency signal flares. I tumble through the grime and shit, to the latrine, just as a bout of dysentry grips my stomach in paralysing agony, and I can barely undo the braces to my NBC trousers in time. It spatters the floor, joining the stinking mess, and I notice with grimacing acceptance, the presence of blood, like jam in porridge.
I fondled through my Kit this morning, trying to find a picture of her to share with you, but found nothing. I fear she is now just a memory, fading quickly into the abyss, I pray to the lord every waking minute that she might of survived.
I found this.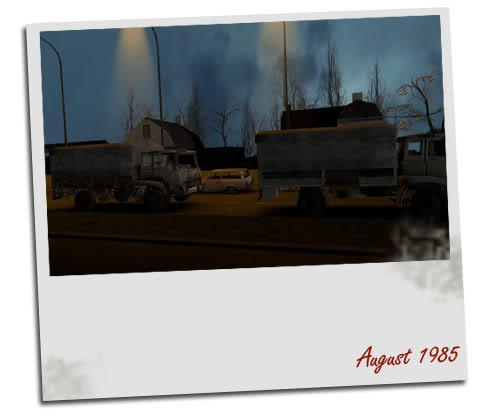 The Bedford 4 tonner
We took it as we left Clifton Barracks at Minden that warm August morning. TwWe were packed in tight that morning, squeezed together like sardines in a can, with our Kit, our weapons, and our thoughts. We travelled to the River Bank in these, and then from there to Rotterdam, you very rarely seem them in such good nick anymore.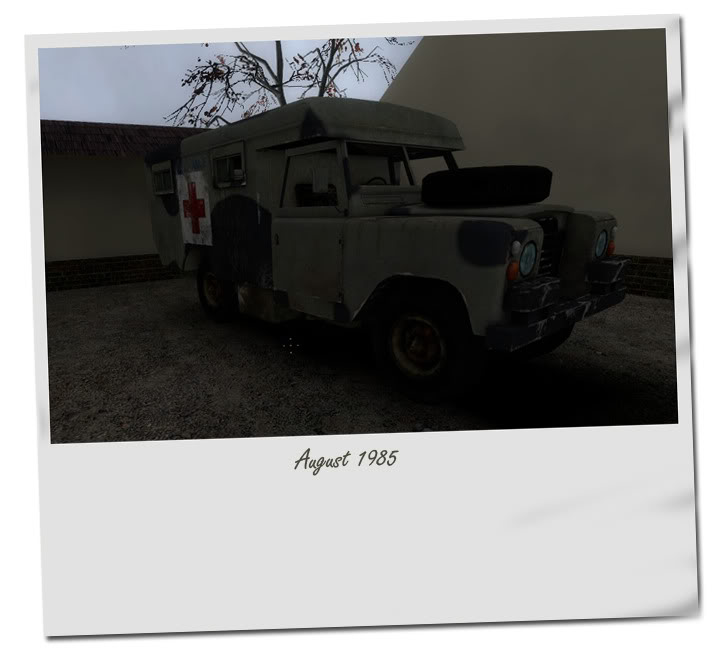 Then theres this
The Landrover Ambulance
spent a lot of time in these over the last few weeks. Always a welcome sight they are, they will put you back together and get you back out into this shit in no time. Dont let the Red cross fool you, the Soviets and the Union bastards will think nothing of nailing one if it has the misfortune of crossing its sights.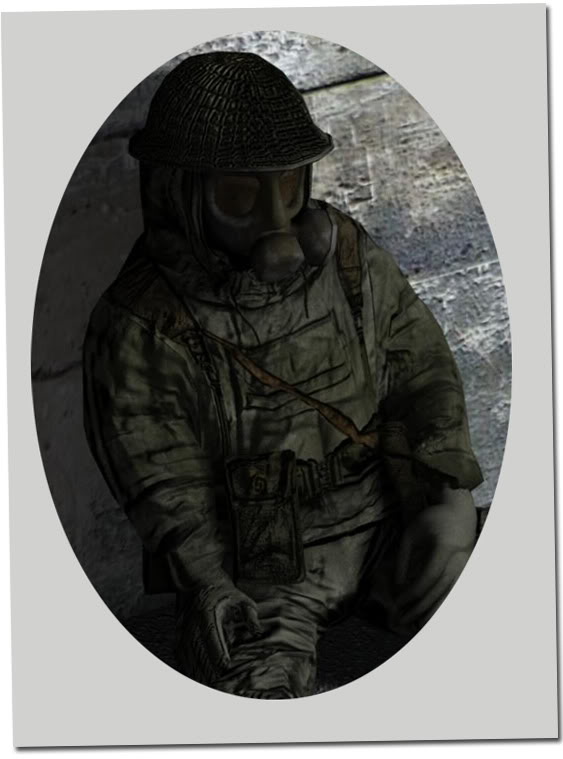 This is me
Alan took it the other day, this was just before you reach the trench system at Tredegar, when we we're on rest. Only a few hundred yards behind, it was hardly a rest, what with work fatigues and Gas alerts.
Im looking forward to seeing you join me my friends, I'm told you wont be long. There is a Rifle and a space on the firestep for you, so hurry on. Before theres none of us left.