As most of the people following the mod have known, I was hit with a virus/hack attack last week. This is why the patch has taken longer to come out, as it required a full reformat (just to be safe, since I am making files for the general public), and once again I am back to producing files!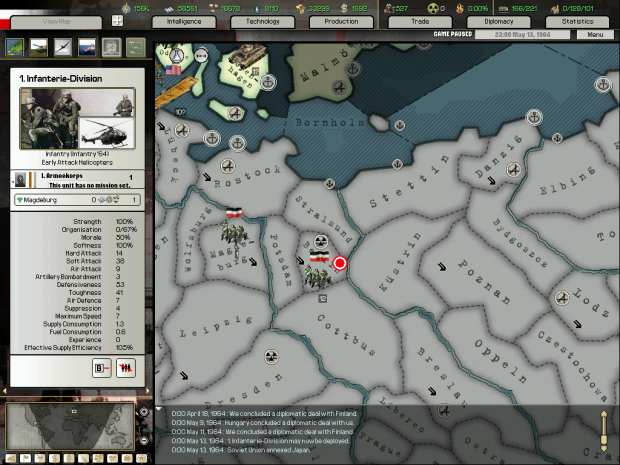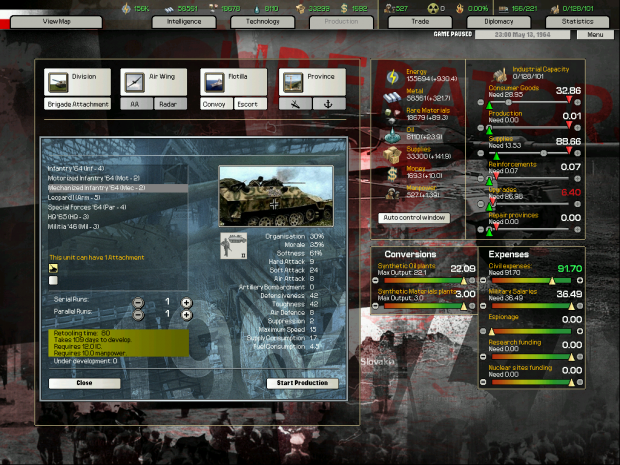 Now, for the information on the patch. I've done some significant updates to the scenario. Transports and Escorts have been given to all sea-faring nations, so that they may conduct their overseas trade. This was an oversight that led to many issues in the first release, mainly being the lack of trade!
Secondly, I've thrown in some new brigades. Transport and Attack helicopters for infantry (I may expand attack helicopters to be attached to other units, I am not sure yet, depends on balancing). Technicals for militia units, gunships for close air support units, and suppy depots for HQ units.
Several OOBs have also been updated, with Turkey and the United Netherlands being the primary countries to receive said updates (as they had no military in the first release). Tech files have also been updated, as well as a lot of European tech teams, and graphics here and there have been added. All patch changes are listed on the download link:
I often forget I am not releasing a perfect game off the bat, and that this is an Alpha and it needs to be tested. I was finding myself making constant updates, and I soon forgot that these changes need to be made in patches that are not 2 months apart!
Vincent has also thrown in an awesome little surprise for us to enjoy :). Well, that is all for this update. I hope you enjoy the patch!
Feuersturm,
Team '64