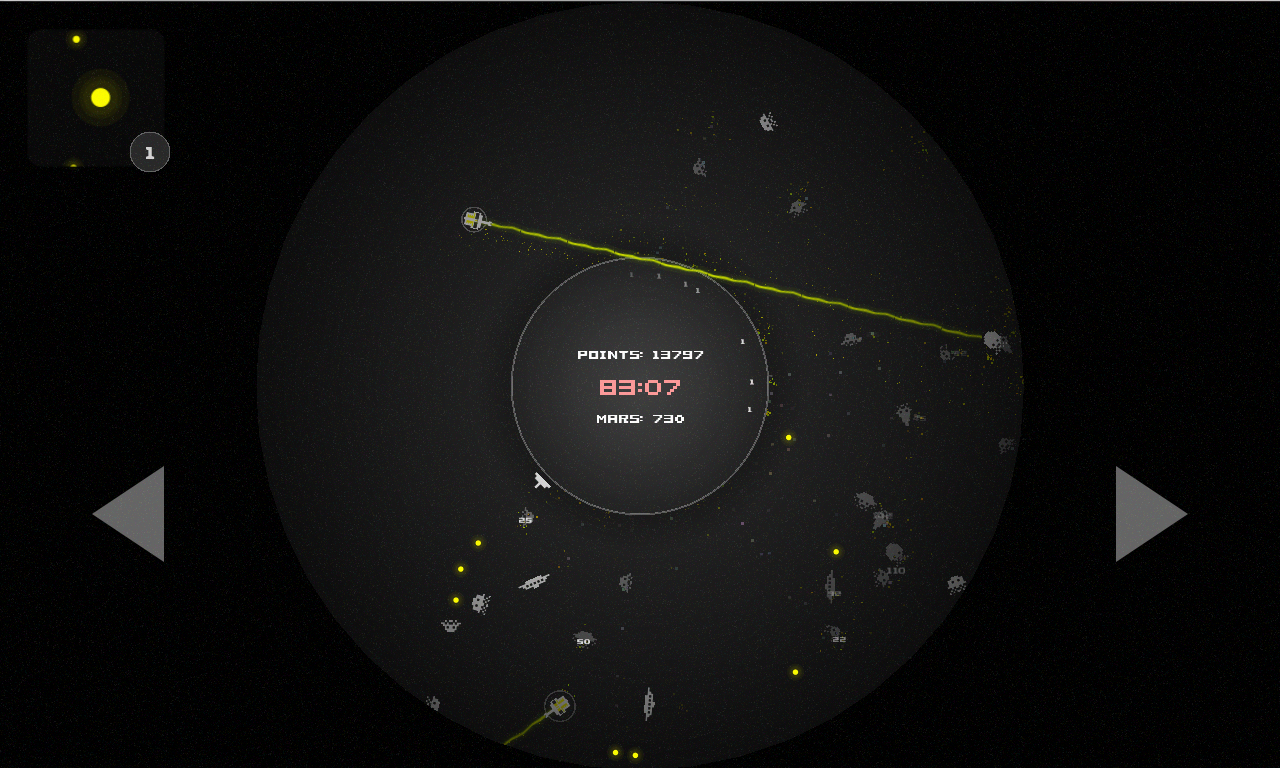 After much work, I finally completed all Chapter I story, including the final battle, and started with Chapter II events, wich are coming along pretty nicely! added the special weapons (look the above image), and finished almost 70% of it already, leaving me with the restant 30% to work this week (animations and most important events, the most time consuming tasks)
I also been working on the HUD a lot, added a number badge next to the bonus buttons because people didnt seem to realize they could use number on the keyboard to activate them, I am also adding as I type a Pause button with options to go back to the menu and resume while playing and I fixed some damage counters displaying issues (wich appearently where there even when I recordedthe gameplay video! lol)
On the achievements menu I added a couple new achievements, and tested most of them to ensure they work properly, I actually had to play for a whole hour to test one of them, and actually kill 10000 aliens :D
For hardcore gamers I will also add more 'extreme' achievements, like kill 100000 aliens, play for 5 hours, or kill 100 bosses and so on.
Stay tuned for more updates! :)