(I have probably uploaded to much screens here, and that is why Moddb is screwing all the screens up, i have now taken about half of all screens down and hopefully now the other screens will be shown well. Hopefully people will come back just to see all screens.)
My last (9Th) update was on Sept 4th, 2012. What is nearly a half year ago!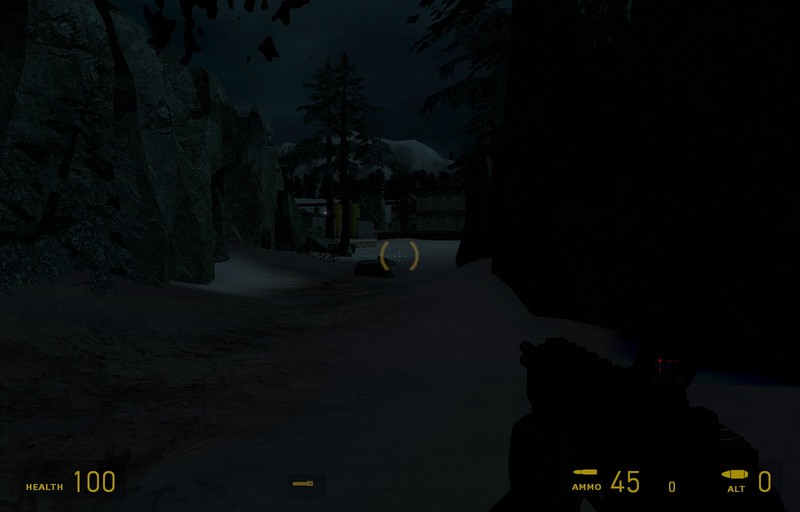 (weapons shown in movie and screens are placeholders, NOT the final weapons,
also have the combine soldiers new snow skins. Most screens are rather dark, in game they do look less dark and i will add some lights here and there.)
My intentions back then were to release more updates after each other, and not wait so long. Also did i promise in that update that it would be the last one before the release of this mod. Well, that clearly didn't work. Not because i haven't been working on this mod, as always do i still map at least 6 to 8 hours daily. Even with the holiday in between, and a huge back pain for a week i have managed to finish 3 new large maps. So i have more then enough material to fill at least several new updates, why i don't make these new updates every now and then i don't know myself. Probably because i rather map then spent a day making a new update, rather silly.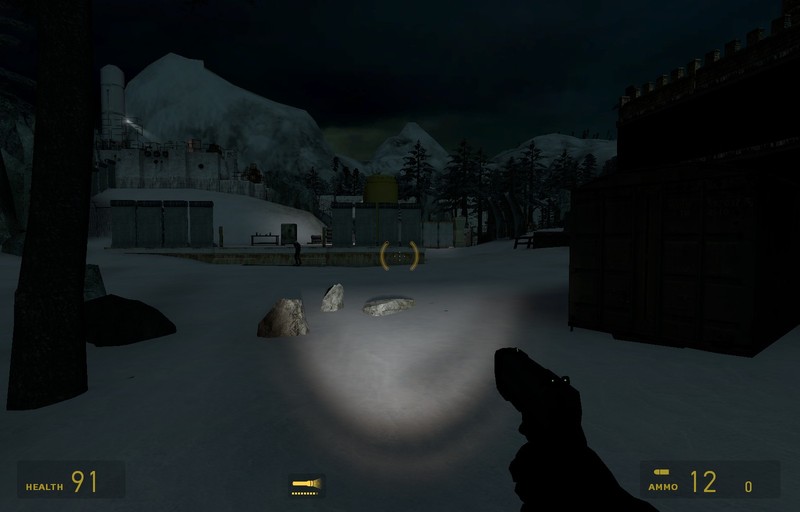 But after nearly a half year i simply had to show at least something new, so here it is. It isn't such a massive update as i have placed the last few times. This new update only shows screens of Map16 (mod has 19 maps), and the cut scene/movie shows the entire intro cut scene of map16. I hope people don't think it is to long, it is around 2:30 min. But it is important for the story and the atmosphere, beside that, i love cut scenes myself. Still, i know many people dislike them.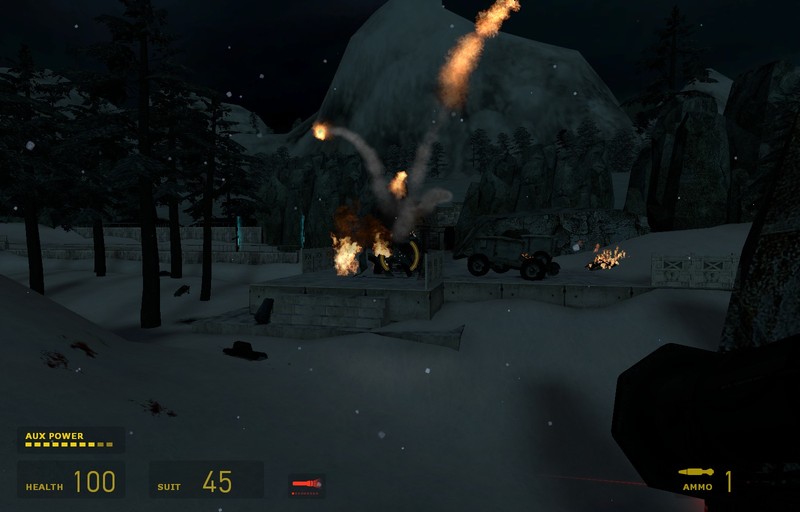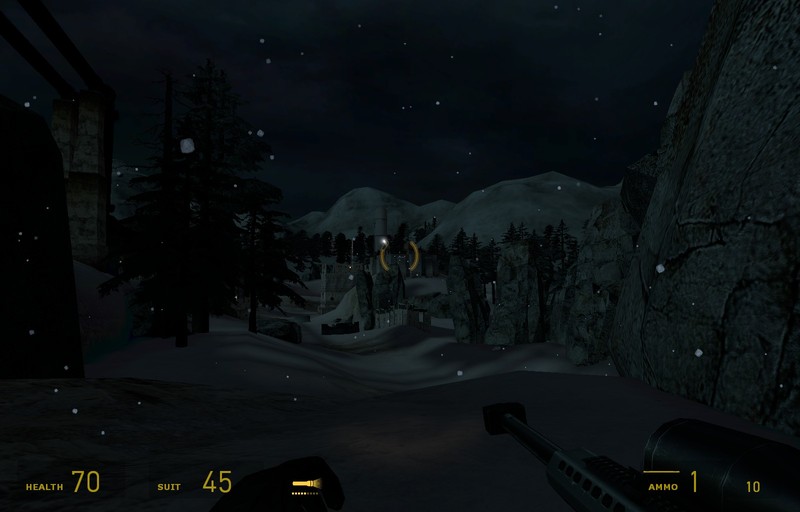 Many people did mail me after the release of SM (Strider Mountain sp-mod), they all loved the snow map in it. But they thought it was a shame that it was only a small part of one map. Personally i also loved it, to play it and to make it. So i decided to make more snow maps in my next sp-mod. But the story of that next mod, called Final Project Diary (FPD) didn't had place for snow maps. Still, i never forgot it. And now 3 years after the release of FPD i finally can offer some great snow maps in this new mod. In fact, the last 3 maps of this mod have snow in it.
Maybe it is because in the original HL2 and it's episodes there is no snow, or is it just because we live in December right now. Main thing is that it does make a nice scenery. And not to forget, the Borealis is on the North Pole.
From time to time i do get the most comen question modders do get; when will you release it?
And as always do i answer; i don't know. From all my previous releases i have learned that it is very dangerous to give a exact date because almost each time this date is never kept. And even now the mod is almost complete, (am working on the final map!). I still can't give a exact date.
What i can say is what still needs to be done, i will make a small list of tasks;
- finish map 18, (small task, map is done for about 95%).
- make the final map19, huge task, because i have huge plans with this map. I hope it will be the best
map i ever made, probably it also will be the most complicated one.
- choose the right weapons for this mod (GameBanana), for now i only have the sniper rifle that will
be used in this mod, (as can be seen on some of the screenshots).
- bump map most of all custom made textures, (not a big task).
- Clean up the mods directory, (there are a lot of files in it that i thought i would use but didn't
use after all. not a big task, but not a nice job also).
- Check the credits list, (i use a lot of models, textures, skins, particles and weapons that are made
by others and it is crucial that everyone is named for there awesome work).
- Beta testing of entire mod. (All maps already tested thoroughly, but ones the mod is put together
the complete mod needs to be tested again. Just to see if it runs nicely on different computer
specs, and to test all the level changes because those are not tested yet.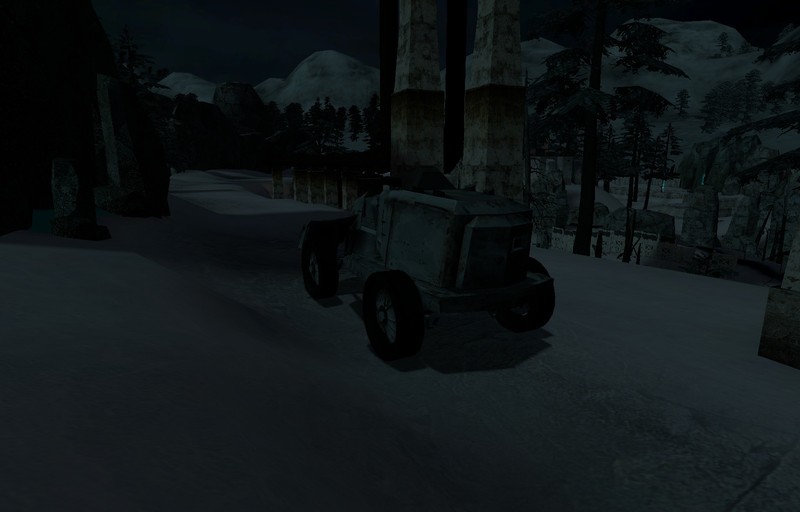 As you can see is there still a lot of work that needs to be done, but compared with the mapping itself it isn't that much of work. On paper it probably looks more work as it really is. But, a answer as
" it is done when it is done" is probably hated by me as much as by everyone else. So, to give a estimate i would say some were in February.
I still try to keep January as release date but i don't think that i can
do everything in only 3 weeks. Lets keep it on February, at the
beginning of that month or some were half way that month. And that is
not a bad thing because most people have probably there hands full with all those great games and mods that were released the last few months.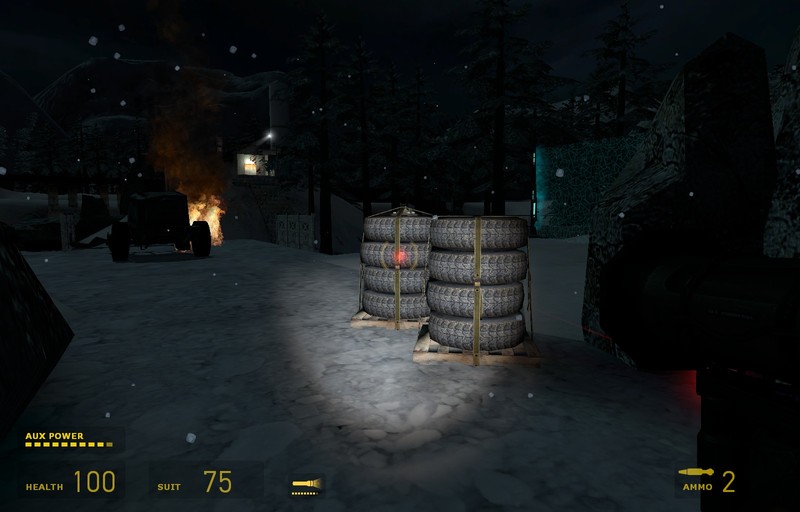 As i already did mention do i still have loads of screens and game play movie footage of other maps from which never something is shown. So you can expect at least 2 to 3 other updates before the release. Just to show those maps also, but also to make this mod hopefully a bit more popular. A little bit of hyping just before a release is not a bad thing i think, lol.
CUT SCENE / MOVIE;
Before i knew how to show a movie here on this news page, but it seems that Moddb has changes how to do this. So please go to the movie section of this mod to watch my latest cut scene or use this link to there;
Moddb.com
I know that a lot of people don't watch the movies here on Moddb, or else where for that matter, because they have a low internet speed connection. Therefore i have uploaded the movie also, so you can download and watch it yourself, without streeming. Or you can watch it on my Youtube
channel, (here you also find a 10 min. long gameplay video of map15 and movies of all my other sp-mods).
youtube movie;
Youtube.com
download cutscene map16;
Gamefront.com
Hope you had fun watching these 20 new screens, and the cutscene.
SPYmaps
(Leon Brinkmann)