Update 10.2 is coming your way for the Holidays!
The servers will be going offline at 12:00 PM EST noon (5:00 PM GMT). Down time expected to be 3 hours.
We are very excited to announce that the 10.2 update is coming to a PC near you. Patch day will be on 20 December, tomorrow. Yes you read that correctly. The patch will be coming tomorrow.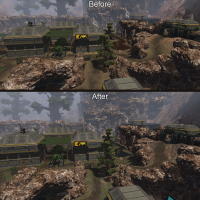 To celebrate the end of the year and the hard work that went into ABT 2015.10.2 update, we are also putting the game on sale on Steam. Please help spread the word and invite all of your friends. The sale price will be 35% off for the Holiday sale.


A New Start:
With the new update the world also has a new name. You will now see Novus for US East. Europe server has been put on hiatus. This server has not been removed, and we will be ready to open it up once we have a larger community and more features in.

This update does include a full wipe. Since so much has been reset or adjusted, we thought it was only fair to do the full wipe at this time. This is an excellent time to test out the updated beginner content and put in bug reports and post suggestions on the forum.
► New server name when you log in named Novus
► You will log in with your regular account as always
► You will need to create a new character

Highlights of what is included: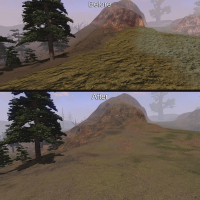 A large number of Backer NPC have taken up residence across Rhyldan. You can find them in areas such as: Rinji City - Jenu, Howling Hills, Faolan Hollow - Wailing Chasm, and Kaavo Hold - Kaavo.
Culinary Arts now contains new recipes and changes which work with the new Nutrition System. This system is how attributes from plants will pass to Culinary crafted foods. They pass along Nutrition compatible recipes, stacking up buffs as they pass along from recipe ingredients to recipe results.

Try a new look with one of the new hair or eye dyes found in the recipe book Modern Style. You'll find a mixture of Dark Hair Dyes, Light Hair Dyes, and new Ocular tints.

Melee Weapons Crafting has received a skill point spread balancing pass. This included raising or lowering the minimum skills on recipes, tweaking the point spread, adding or removing difficulty tiers from recipes, and changing the minimum difficulty on recipe results.
Some of the Patch note Highlights:
Disabled the NPC Auction House, but the Player Auction House is in.
New Fittings and items can be found or made in the game.
Adjustments to trade skills and Skills and Abilities. (This includes Metal working)
Other changes of our own include: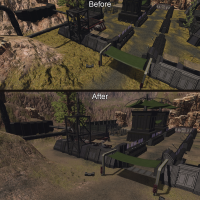 Pesky Pop-up Prevention! Hints will no longer pop-up in the middle of the screen, a small icon you can click next to the mail icon opens all unviewed hints.
The cursor has also had some major renovation, it's been rebuilt from the ground up, so if you have any issues with it, please report them as bugs.
Numerous bug fixes the community testers helped us find.

For more information please visit the Patch Notes here:►PATCH NOTES◄ or ►FORUM POST◄ to discuss and ask any questions



Silver, Gold and Platinum Tiers and Purchases: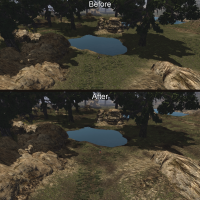 This release will offer only Silver tier for purchases at this time. Our team was granted access on November 20th, 2017 to additional Backer information from 2015 and prior, while we were already in the final testing of this release.
In-game compensation has been and continues to be an open discussion with the Repopulation community and will include things like In-game Tokens, expanded inventory options and more.
Bug Reporting:
With this last update of the year, we do expect to see some bugs crop up. We do have in-game bug reporting, as well as our forums. Please make sure you submit those bugs in game when you find them. If you have any questions, our forums and discord channels are always open and we are more than happy to address and discuss these with you. Our short and long-term goal is to bring you a game you enjoy and are proud to share with your friends and family.


Upcoming expectations: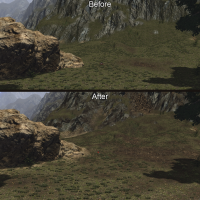 Changes will be coming over the next quarter, this will start with some basic terrain and area changes for the new Starter areas. Though the content itself will remain the same, this will be a preview of what the new world will look like. Once we have completed the new world this will be pushed and we will be able to start pushing some of the updated or newer systems. Do note that some systems might be disabled for a short time just before we push the updated ones. We will let you know when this work is ready for testing and when those changes will come in.