or the second day in a row, I'm completely blown away. Within 48 hours we blew past our previous funding amount, and are now not just at our goa l- but beyond it! In fact, we're at 100% already.
So, that said, thank you. Thank each and every one of you so much for believing in not just me, but Top Hat Studios, Andy, and Al. We hope to keep things moving over the next 27 days, while we show you more of what Sense is going to be, and what it CAN be as we hit stretch goals. Seriously, thank you all so very much!

One exciting thing's actually been hiding in plain sight since demo 2.0 launched. We wanted to stay mum on it until we felt the time was right, and we could make it impactful. Thanks to a mutual friend, I was connected to 2 incredible cosplayers who I've been a fan of for a few years. I was so excited to find out that both of them were more than kind and very excited to help make Sense something special! Choosing to embrace the ecchi life in the year we live in was... a bit of a trepidatious choice for sure, but thanks to support like this, we're emboldened and energized! Swimsuit Succubus and Bunny Ayumi (warning, both patreons have nsfw content) are officially part of the Sense/Shirotech universe in 2083 Neo-Hong Kong. You can visit them in the demo right here;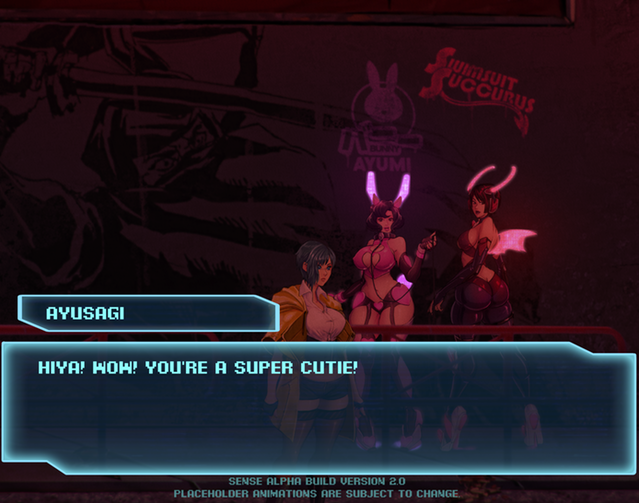 And you can also see a better view of them here;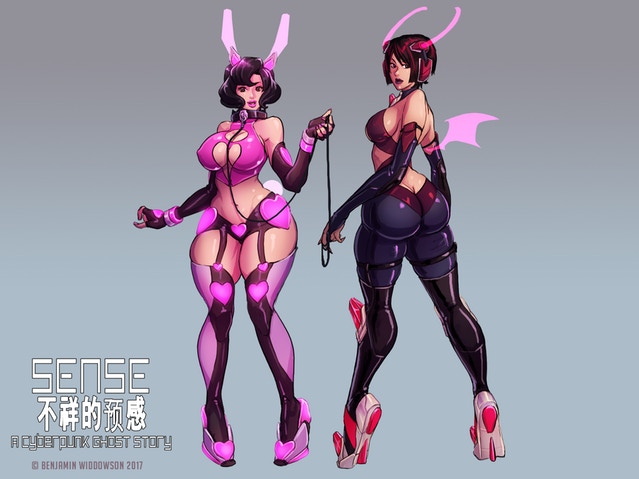 So, a huge thank you to both Ayumi and Susu for being part of the game, you two are the (2nd) best couple on earth!

You also might have noticed that the ABSOLUTE LEGEND that is Count Dankula is supporting us, and was kind enough to tweet about the campaign. When his situation was developing, I hid a personal bit of support into the game. Him finding out and showing some love was a very cool experience. Let's just say we might have to talk about the good Count again in a few days.
In other news, us and our publisher, Top Hat Studios, have gotten in contact with East Asia Soft to discuss the possibility of console physicals if we reach our stretch goals. While we don't have any more news about this, we'll keep everyone updated.
Again, thank you so much for your support so far! Let's smash our stretch goals.