Firstly I want to thank you guys over the internet for supporting the start of this project. Laws of Civilization has been already sold for more than 200 times in it's alpha stage :D For someone it may be not so much but for me it's already enough to go on, stronger as before. Yay!
Here some of the last major changes made:
◉ Constitutional laws
Constitution regulates the most important laws in country. With the last update it is now finally possible to approve, remove or change constitutional laws during game. This means that the player can choose to modify the seat number in parliament or the time period between new elections (and it's consequences). More constitutional laws are on track.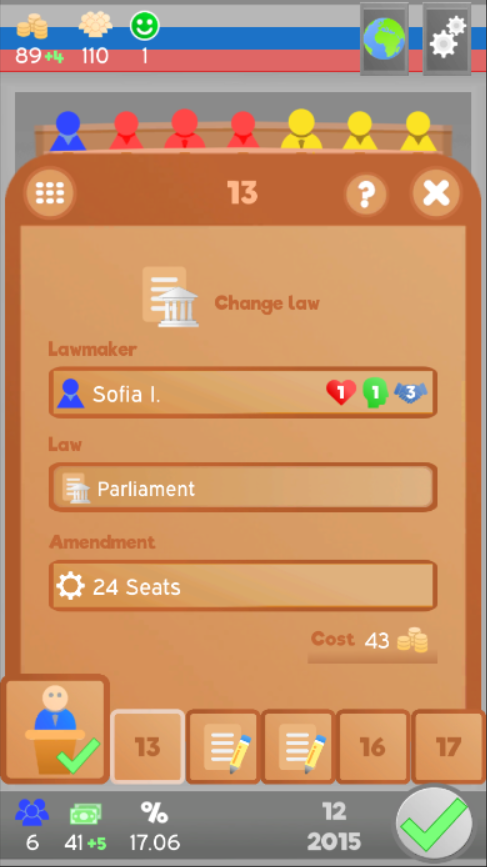 --------
◉ Steal voters
New option was introduced that allows player to talk bad about other parties and steal with this action some of their voters. But doing so the player will also decrease relation level, so be careful :D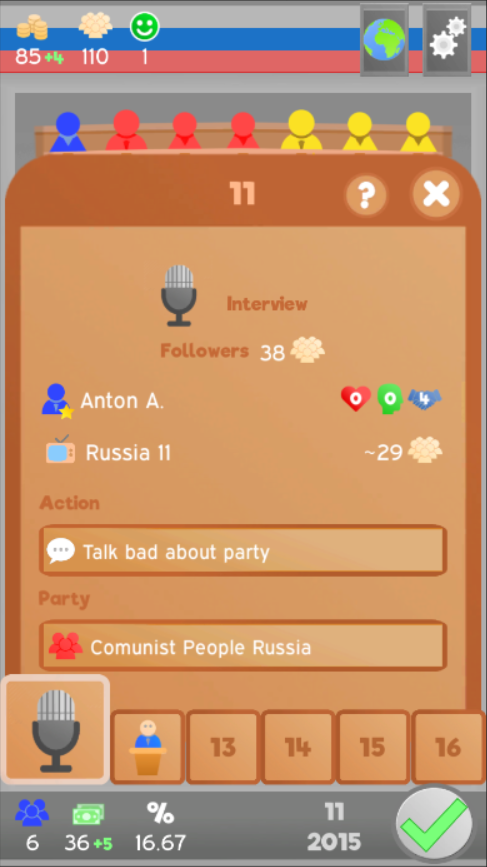 --------
◉ Language support
I almost completed first translation to italian (I'm from Italy :D) and stored in a .xml file it will be super easy to translate the game to other languages in future
--------
Near future changes include: improvements to party AI, United Kingdom as playable nation, new expanded event disaster system, random game mode and huge performance improvements.
Have a nice day!