Hey guys, long time no see!
It's been a seriously crazy five months for me, there's been a lot going on! I was kind of waiting to collect as much cool stuff as possible before making another update, so I will try to show everything that's been added so far. Also I participated in the 17th Ludum Dare! Here is my entry:
Ludumdare.com
Ludum Dare is a 48 hour game making competition, and I thought it would be fun to enter as a break from working on HLT.
But back on topic, here is what I've been up to! I'm putting out a build for playtesting pretty much every day at the moment, with every unit in the game having been added now, it's to the point where I'm just worrying about fixing bugs and adding polish! Thinking release should be within the next few months! (hopefully). Now onto the screenshots!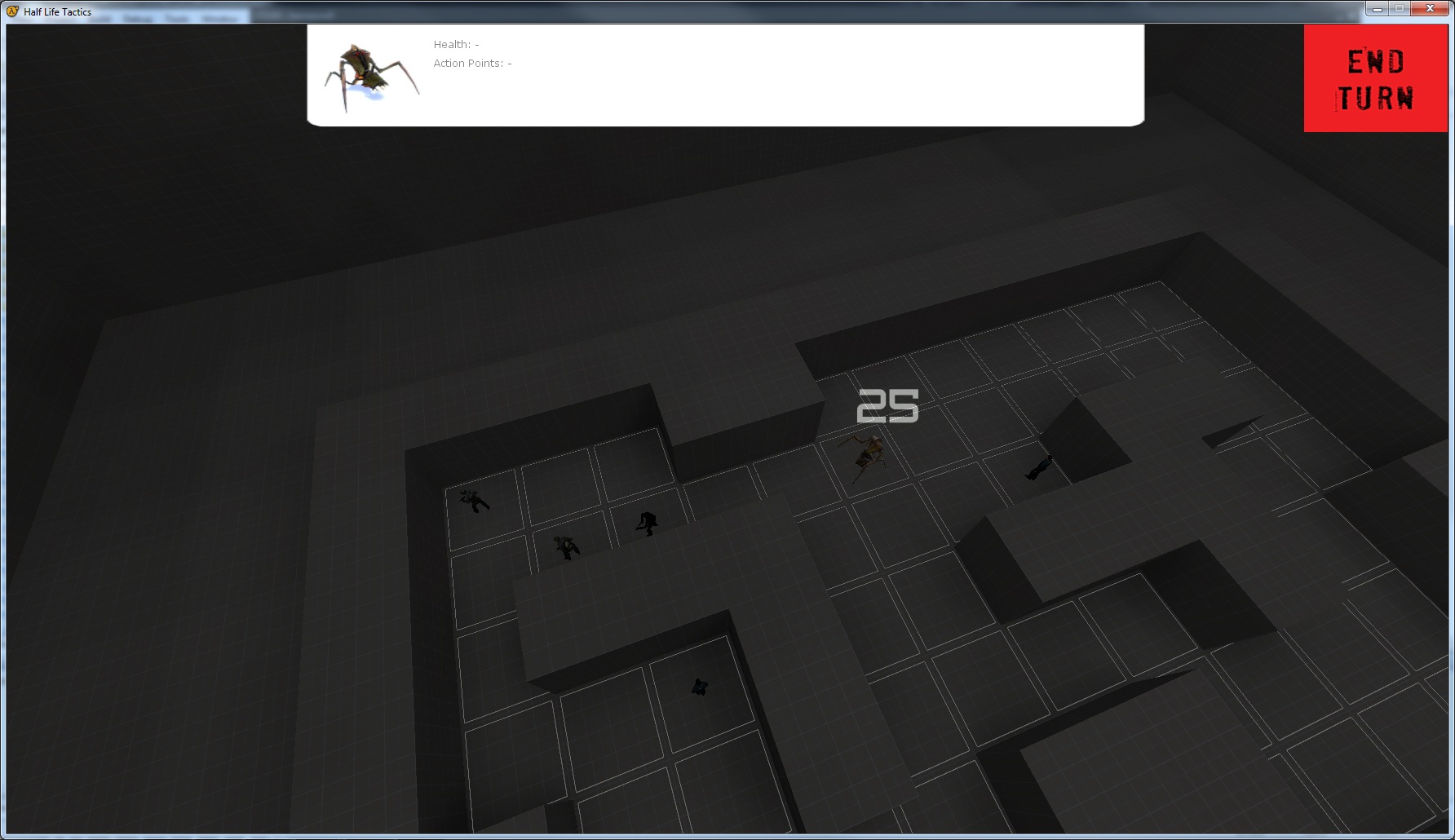 Added damage sprites! They rise up in the air when one unit attacks another, like you see in something like Borderlands.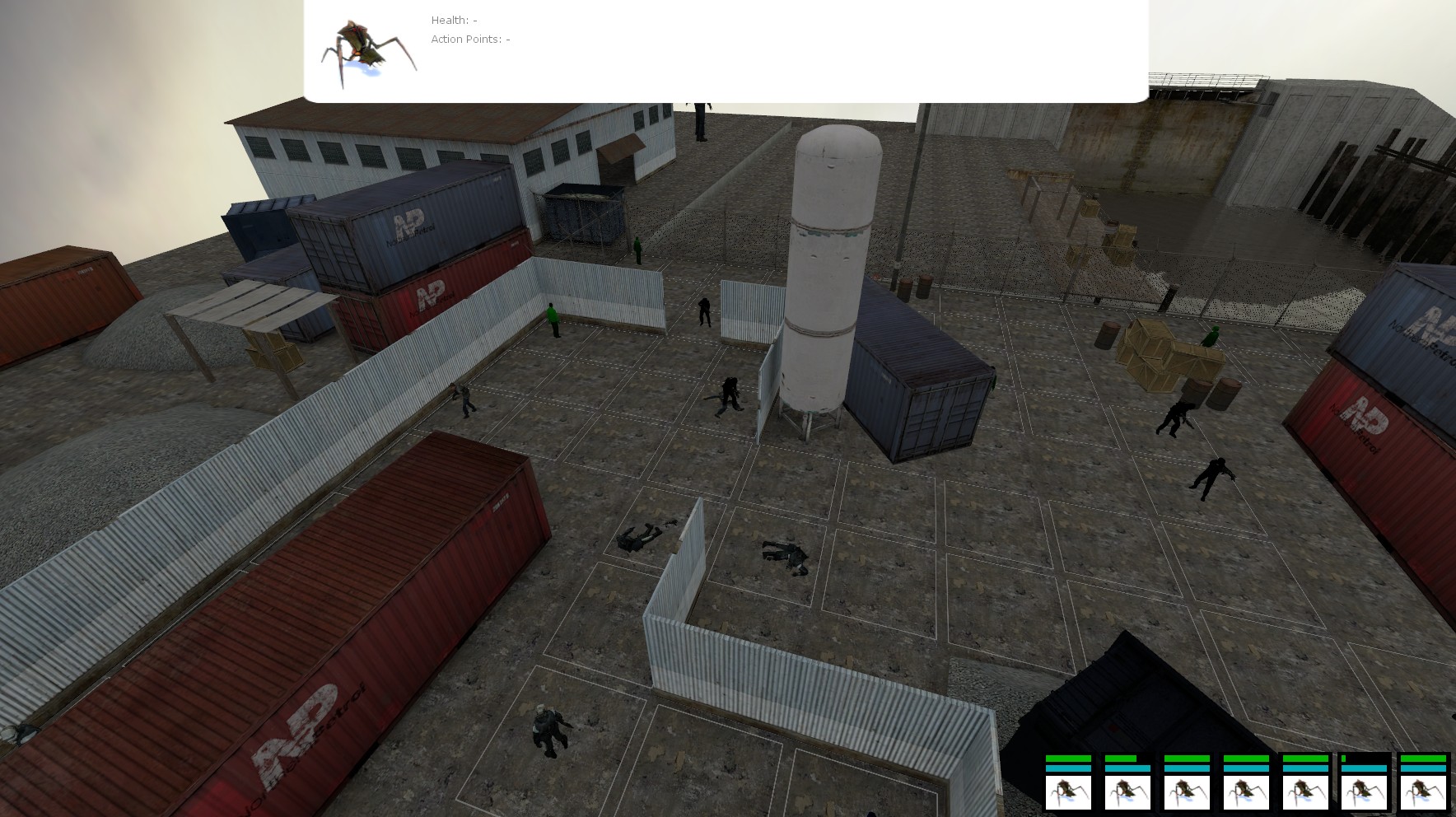 Added unit icons! You can see them here on the bottom right, they show the health of your units and how many action points they have. I've made a kind of mockup template for how the hud should look in the end: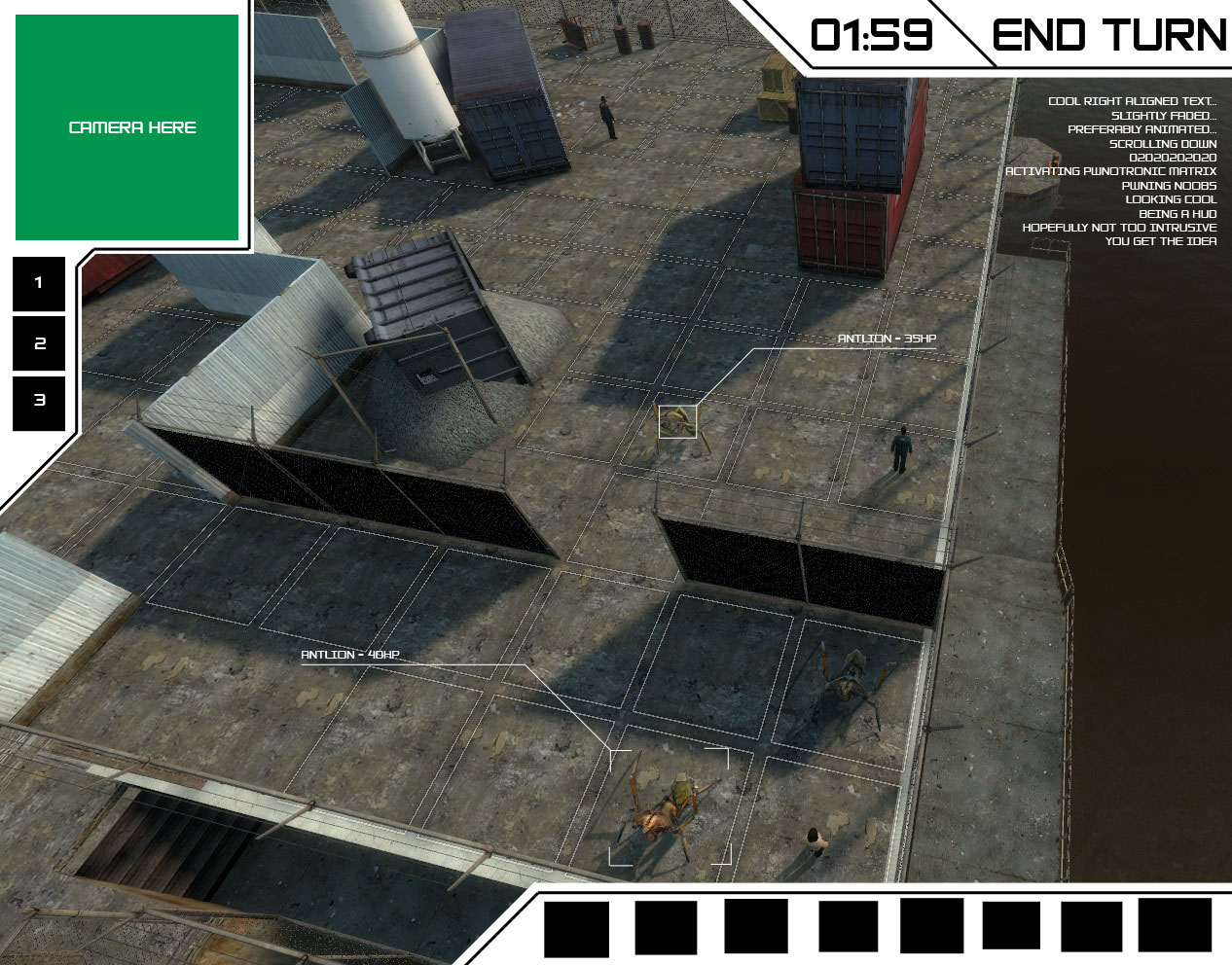 The white isn't part of the plan, it's more just the layout and the kind of style the game will eventually have when it's released. Here is how it has come on so far ingame: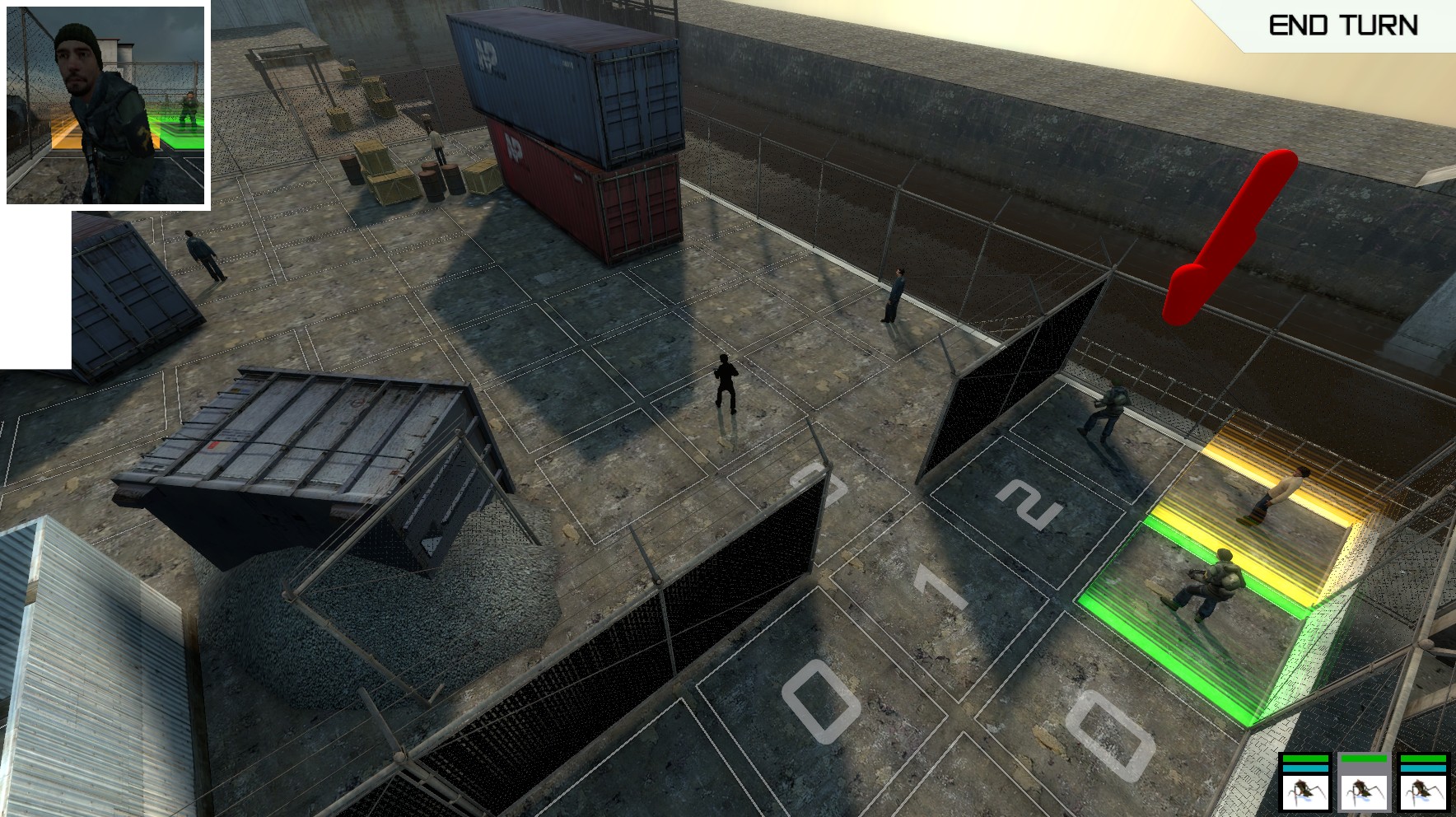 The camera is working on the top left, pointing at the faces of units when you select them (they also say little phrases! sometimes. I dream of cheese). Finally, a bit more info about every unit in the game:
---
Rebels
SMG Unit
Shotgun Unit
Medic (only faction with healing units)
Vortigaunt
---
Combine
Metrocop (can place turrets and uses stunstick)
Combine SMG
Combine Shotgun
Combine Elite (with AR2)
Hunter
---
Antlion
Antlion
Antlion Worker (spits acid over range, explodes with splash damage on death)
Antlion Guard (SERIOUS DAMAGE + small health regen)
---
Zombie
Slow Zombie
Fast Zombie
Zombine (pulls out grenade and explodes!)
Poison Zombie (tosses headcrabs)
Headcrab, Fast Headcrab (can capture enemy units and convert them to zombies!)
---
All of these units are working and in game! I'm planning to add a few more, perhaps a rebel RPG unit, any suggestions welcome!
So on the current agenda is:
1) Add capacity for 3 and 4 player Free-for-all mode
2) Fix bugs...damn those bugs!
3) Release!
I would like to make more things like having different game modes and things, but I would really like to try and push a release on the mod at the moment, not that I'm going to release before its polished and ready, but I would love to get it out there so I can get feedback on what you guys think!
Phew! That was a big one...and hopefully more should be coming soon!
Benn