WORLD
Currently we are at work on the new island "Delecia" that will completely replace the old world(Arnaria). That means that every world part will be completely new to explore. There will be more then one village, different scenarios and more small islands. The world will be filled with a lot of new intresting details such as kitchen tools, great temples and really much more. There is a great lighthouse near a port as you can see from this already very old picture of Delecia (Alpha 8).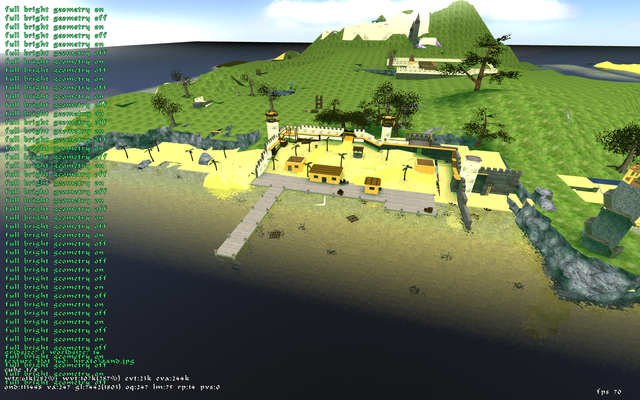 PERFORMANCE
The new world will be more stable and the game will run with very low details on almost every computer around. There will be 7 performance settings. Very-low, low, medium, high, very high, ultra high, and ultimate. Most of the players will sure be able to play the game on medium details. The ultimate setting is only for those "crazy" people that want to render every single particle and effect in the same time. I was also thinking to introduce a performance test separate from the game. There you can clearly see the right detail setting for you. Now there is better support for Anti-Aliasing (up to max 8x) on ATI cards. The gamma bug with NVIDIA cards that made the dungeon too dark is not anymore a problem. The grass is again a lot better then in the last release and also a few game crash have been fixed.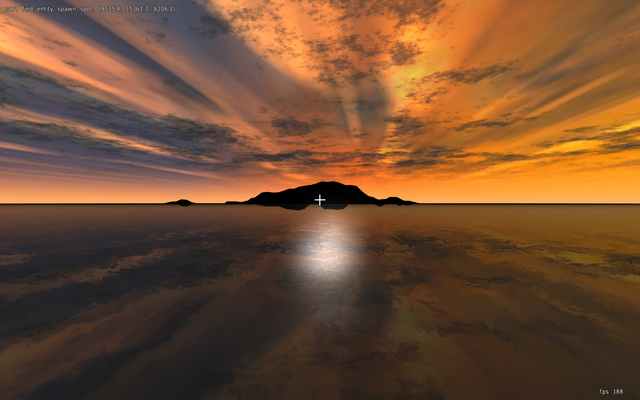 GAMEPLAY
At the moment we don't have implemented great new gameplay features. To remember is that v0.400 will feature absolutely full savegame support. We have already implemented a time counter. So in the main menu you can see the played time and other interesting statistics. I also want to confirm that we have already a few cutscenes working in the game.
That's all and at last I would like to say that the name of our team is now "Somnium". Can't wait to release more news about the big upcoming game. www.thegoldencoin.do.am