Well, I finished the main menu city map, (all that the camera can see) and I think it could use some clouds. I could put some explosions and stuff on the city part and make it look like there was a crisis going on there. This will not be a good thing for good computers due to the amount of models being used and the high draw distance. The Prologue takes place at night and spans one area so I think I should change the lighting to night. I would not be able to add the sun flare over the mountain but I don't know what is best. This is the main menu scene.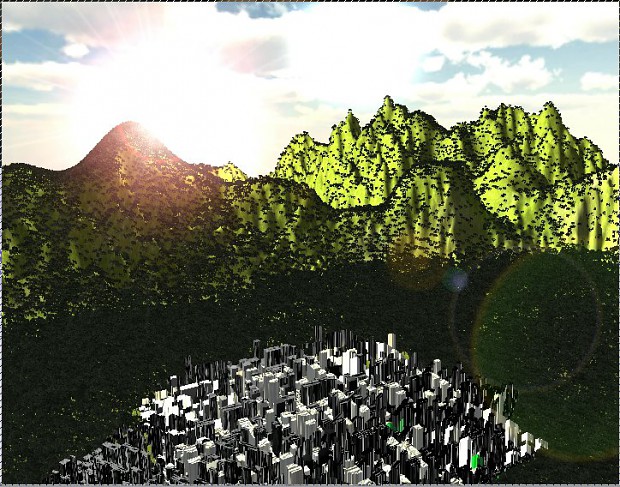 If you have any suggestion then I am all open for PMs and comments.
*edit* I am now using Paint Shop Pro 9 instead of 8.
Shane