Game Updates (0.0.23)
Our latest release brings a bunch of new features to Foxhole including the Revolver, Structure Upgrades, and a revamp of the resource system.
Revolver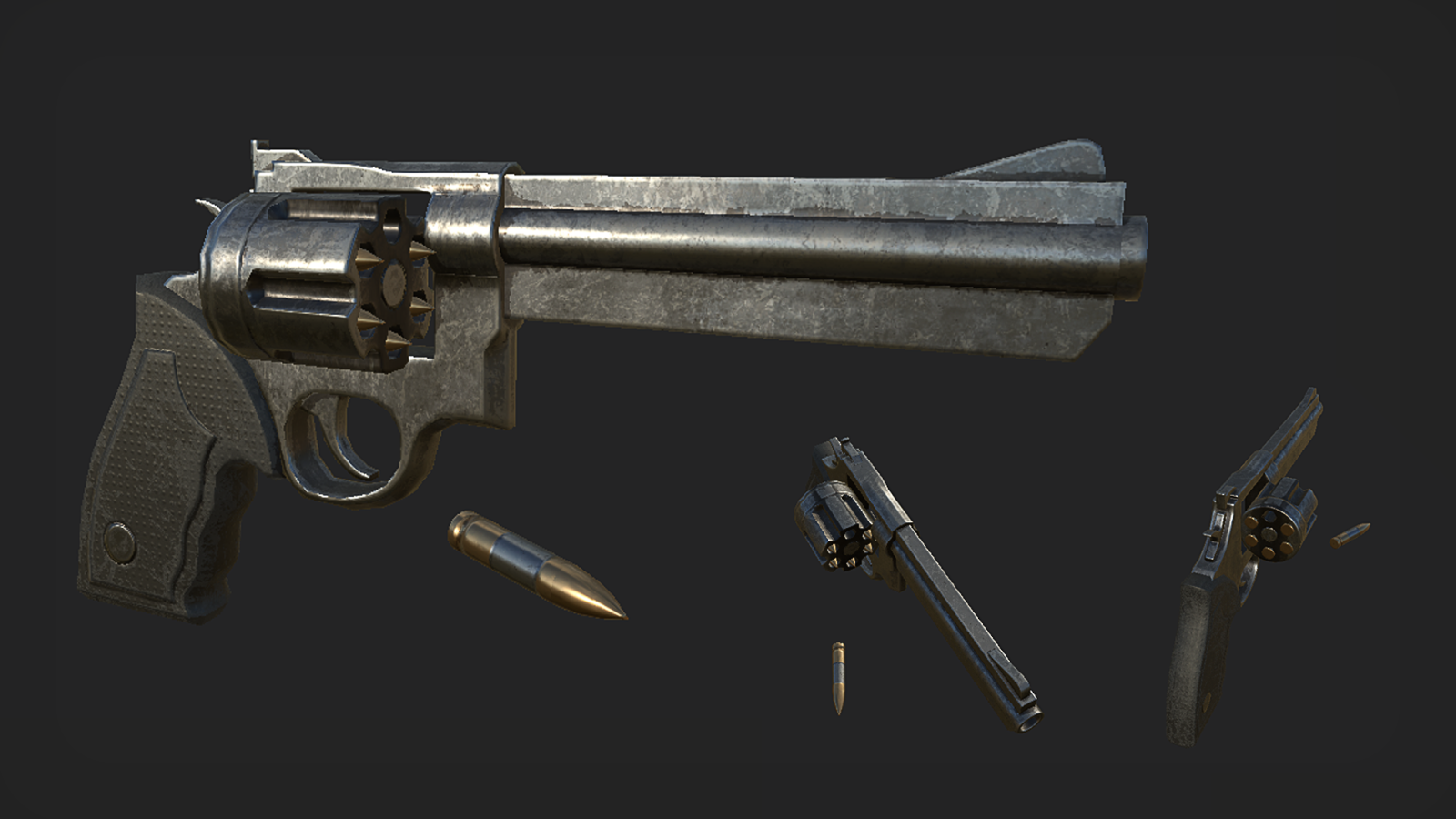 This is a high caliber revolver that will be useful in tight situations where ammo has been depleted during a fire fight. This weapon will fire 6 shots, have a very high recoil, and will deal a lethal amount of damage.
Structure Upgrades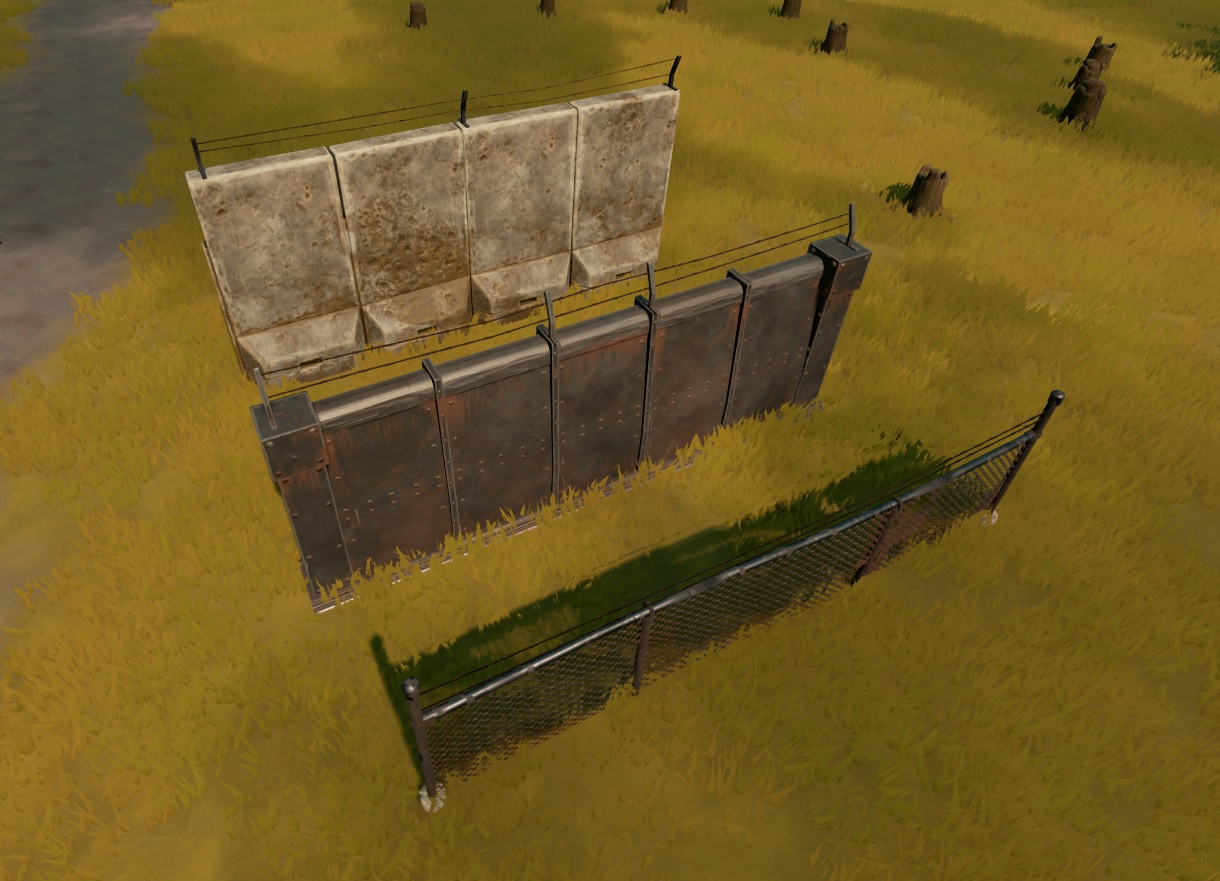 We have redesigned every wall structure in the game. In addition, walls can now be upgraded to higher tiers. Players can now better utilize every type of wall in the game.
Resource Revamp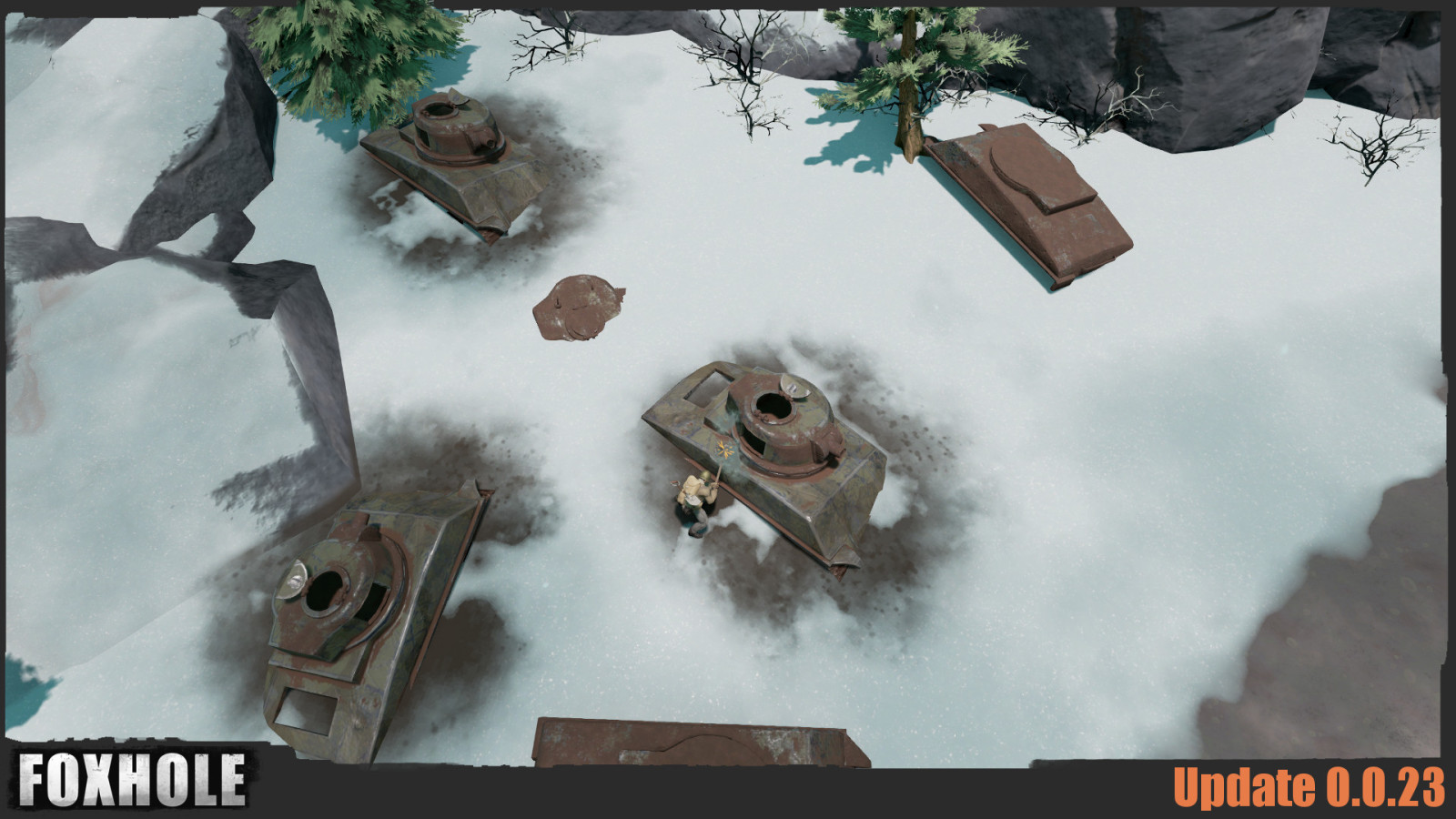 We've redesigned the resource system to provide specialization and a sense of progression for logistics players in Foxhole. Salvage has been up into two sub resources, Scrap and Components. Scrap will fill the role of Salvage as it exists in the game now and will be found near towns. It can be salvaged into Basic Materials, which can be used to build and produce most essential structures and items. Components will be extracted from vehicle husks found in more remote locations away from towns. A new item, the Sledge Hammer, will be required to extract Components. Components can be salvaged into Refined Materials, which can be used to build and produce higher end vehicles and structures like Half-Tracks and Fortress Walls.
Developer Stream
In our latest Devstream, we talk about community highlights, new features, and also do a Q&A. Check it out!
Community Videos
Here are the highlights from the best community made videos from the last few weeks.
FOXHOLE - Multicrew Artillery Support by PhlyDaily
Grand Theft Halftrack - Epic Massive 100 Player Battle by BaronVonGamez
New Materials & Revolvers - Foxhole (Update 0.0.23) by I Saw A Bear
If you haven't played Foxhole yet, try the Pre-Alpha on Steam for free today. Join the Foxhole community on Discord today.