Hello friends. In my first Dev blog I want to talk about the atmosphere and the history of the mod.

I try to make my mod so much feel alive as possible. There should be something to discover everywhere, new NPCs about themselves, the situation in a region or the history of the country. In addition, there should be heaps of sidequests, and storylines, which the player can still experience in the sandbox game.
The mod is still young, I'm working only for 2 months on the mod. but I have already made a lot of progress. There is already the first storyline.
This storyline is about the castellan of Maras Castle. This one has problems with the Rhodokclans. A tribe is particularly troubling him: the Bonecrows. They plunder the land and burn down the Vlandian villages. It is up to you in the quest to wipe out the Bonecrows to facilitate a Vlandian campaign into the hills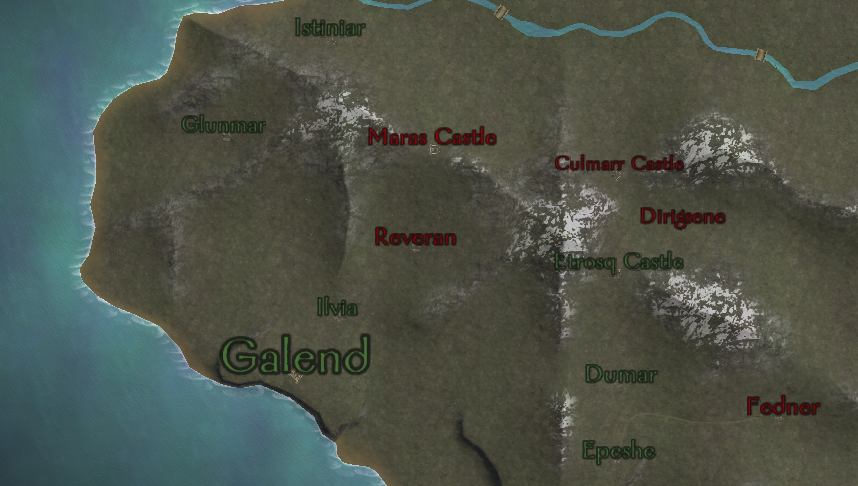 The quest will be in this region.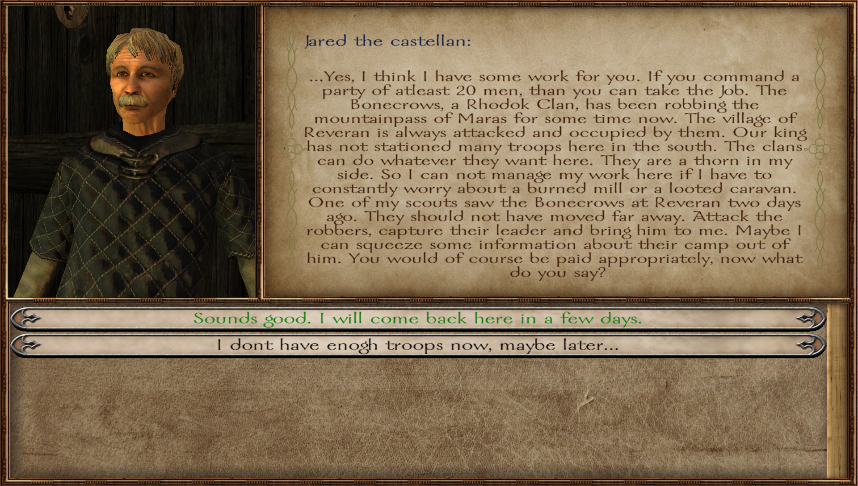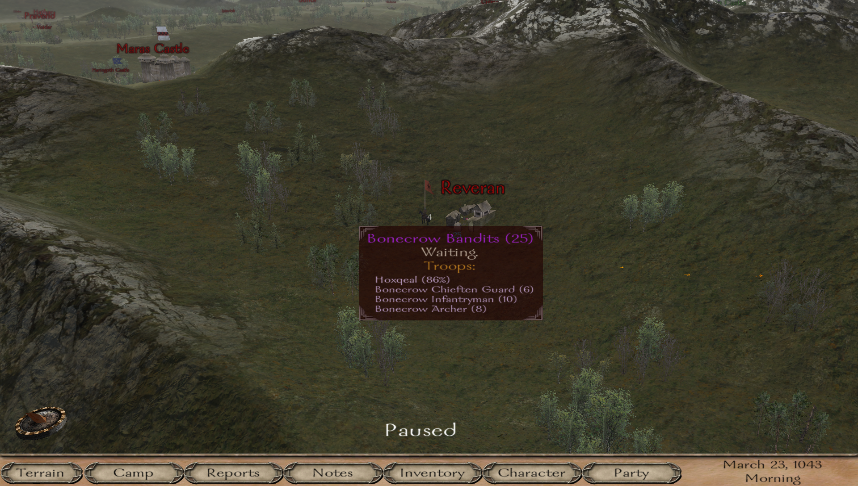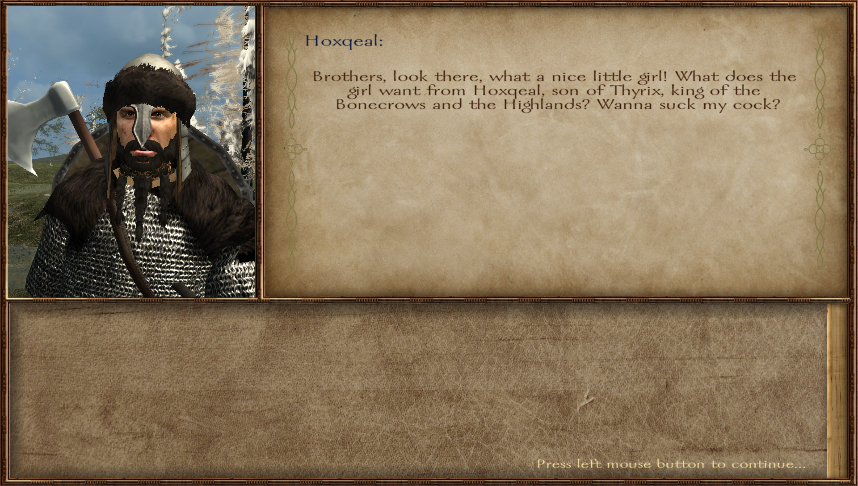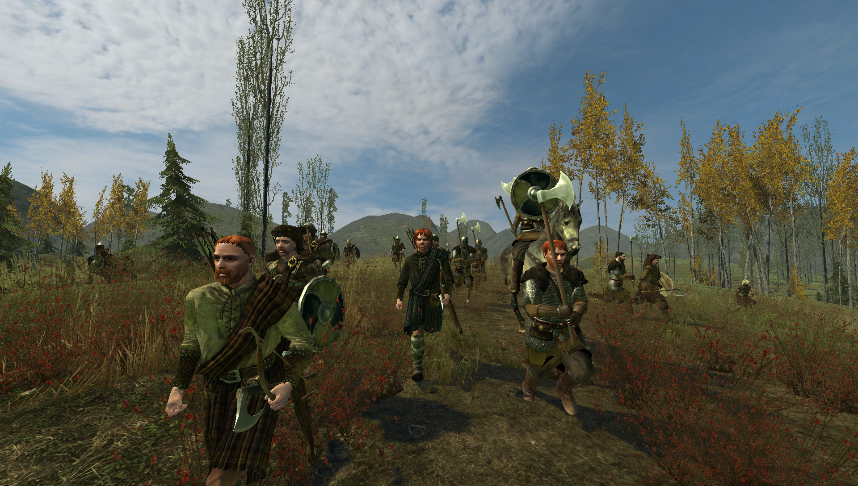 Well, I do not want to give away too much and just give a foretaste of the mod. I've made good progress and there will be more info soon. If you have suggestions and ideas for quests, write them in the comments. Bye :)