First of all, thanks to everyone who wrote suggestions, feature requests, bug reports and just showed interest in this project!
Next release, the X-Half-Life 3.0.3.8 will be a very significant one. There was an ocean of work done on code, mapping, modeling, texturing and other things. Let's shed some light onto upcoming key features.
Co-Operative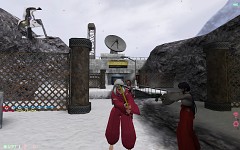 After the previous release people complained a lot about absence of out-of-the-box co-operative missions. We fixed that. Last five months I've been busy (and when I say "busy" I MEAN it) working on my co-operation with XF-Alien on a co-op version of Arctic Incident.
This is a very neat single-player mod which I highly recommend to play. But making it really co-op'able turned out to be a really non-trivial task. It all seemed to work more or less, but actual gameplay suffered a lot without proper trigger_transitions, spawn spots, weapons and many other things you don't consider while making single-player maps. Arctic Incident was modified very heavily, it made use of the new scriptable Render System, weapon and monster customization, secrets and many other things. Map design changed, new locations added. It will be a different experience, believe me! The game does NOT require any special versions of Half-Life engine or anything else.
Render System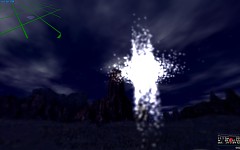 The known among Half-Life modders RenderSystem overcame significant changes. A script-based implementation will be introduced. One script will include as many systems as the designer wants, all parameters can be tuned. Also it is not necessary to recompile and restart game every time. Almost no mapping is required (can be placed via online map patch scripts). Most systems were optimized further to make less use of the CPU cache, more compact instructions and unrolled expressions. As always, backward compatibility is kept to support older maps.
Maps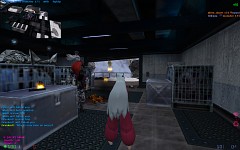 After looking at lots and lots of maps made by various good designers I decided to update XHL maps to look more up to date too. I ended up remaking some, redesigning others. Improvements will be more than noticeable. I also started to make use of the new Jackhammer editor and it showed itself as a capable alternative to the original Hammer editor. No screenshots for now, don't want to spoil the surprise!
Weapons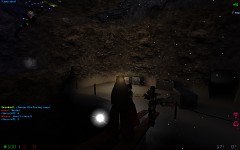 By many requests, new weapons have been implemented. These include: sniper rifle, razor disk launcher, black hole generator. Lots and lots of work was involved in making those. Especially modelling. But with new weapons the gameplay got more interesting and dynamic. Now it's a real pain to put them on on maps... (-_-)
Platform SDK release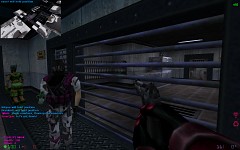 X-Half-Life is not just a mod, it's a modding platform that is becoming more and more known among HL modders. There are released and planned mods utilizing XHL as their platform. Unlike SoHL, XHL is more muliplayer-oriented and offers much more in terms of compatibility, gameplay, network utilization and is far more advanced in many technical aspects.
So, it was decided to release a separate platform SDK that will not only include the C++ code, but also mapping and modeling resources, sources, examples, templates, even music source files. This will allow modders to get a package stripped off all unneeded resources, allowing to focus on building a game by customizing every available file, while understanding the architecture and principles of how XHL works.
Among other things I'd like to mention the potential Linux support (with client and music libraries), secrets, unique score for killing monsters and slightly updated bot DLL.
That's all for now. Thank you and stay tuned!