Something has finally been released?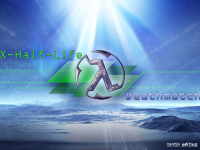 About two years have passed since last release (v3.0.3.8) and, honestly, it wasn't easy time for me, as the only developer, programmer, artist, script writer, manager, hoster and tech support. Ok, there were about two and a half active game testers that helped a bit :) But otherwise, we were tight in resources at our disposal. But XDM survived!
It lives! And you may already have it.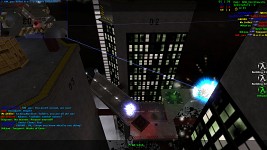 So, many wondered, where's the version 3039? Well, while it was, in fact, made, it was never released to public outside group of testers. And that test showed that much had to be done! So, here we are, with bumped version - 3.0.3.4. And you, actually, could have already downloaded it. But where? Don't go to downloads section...
Two releases instead of one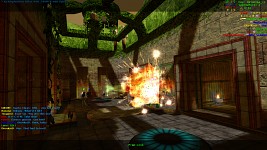 As many people already know, development of XDM spawned at least two side-projects: collection of HLDM maps and player models. Because, really, who wants to play same 10 maps all the time? :)
And, a few days ago I've finally released:
And in this release of HLDM GOLD (tm) map-pack you can actually find XDM 3040 as a bonus. :)
Stand-alone version will probably be released, sooner or later...
What's new?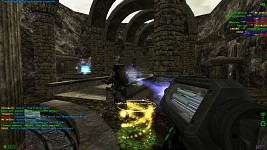 It is quite understandable that many would want to know, what exactly to expect. But it's a pain in the neck to describe and the list of changes grew too large for a news post anyway. :)
Basically, there are tens of new features, some for developers, some for gamers, about hundred of fixes, lots of visual improvements like more detailed maps, smoother models, etc., etc.
Some notable changes include:
with some help from the community, XDM players became voiced! :) Another small step for humanity towards Half-Life Tournament :) (voice system comes with international subtitles support and settings, new bots use it by default)
lots of helpful text hints, like in modern games
lots of map design improvements, single-player maps got better design and some more secrets and puzzles
easier to read player stats at the end of a match
performance improvements (huge NOTE: because voice sounds are not precached, which is technically impossible, they are all loaded from your hard drive in real time, freezes are to be expected on slow disks as HL does not support multi-threading)
(insert 50 more lines here)
Still open-source?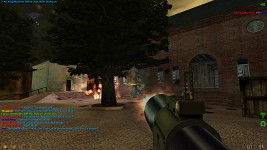 Well, it is true that the source code policy has changed a little, but it's for the better good!
Scared already? Don't be! Not only XDM is proudly Open-Source, it is now Forced-Source Software! This means you cannot obtain it without sources. :)
Traditionally, you are required to solve a puzzle to get to it. Hint: it's much easier this time and does not require playing.
Click "like" to continue
I don't know and can't promise to continue working on XDM, but, hey - there are still bugs to be fixed! ;)
Now arriving a-a-a-at....
PS: thanks to Ghoul-bb for uploading these videos!