Happy Halloween, everyone!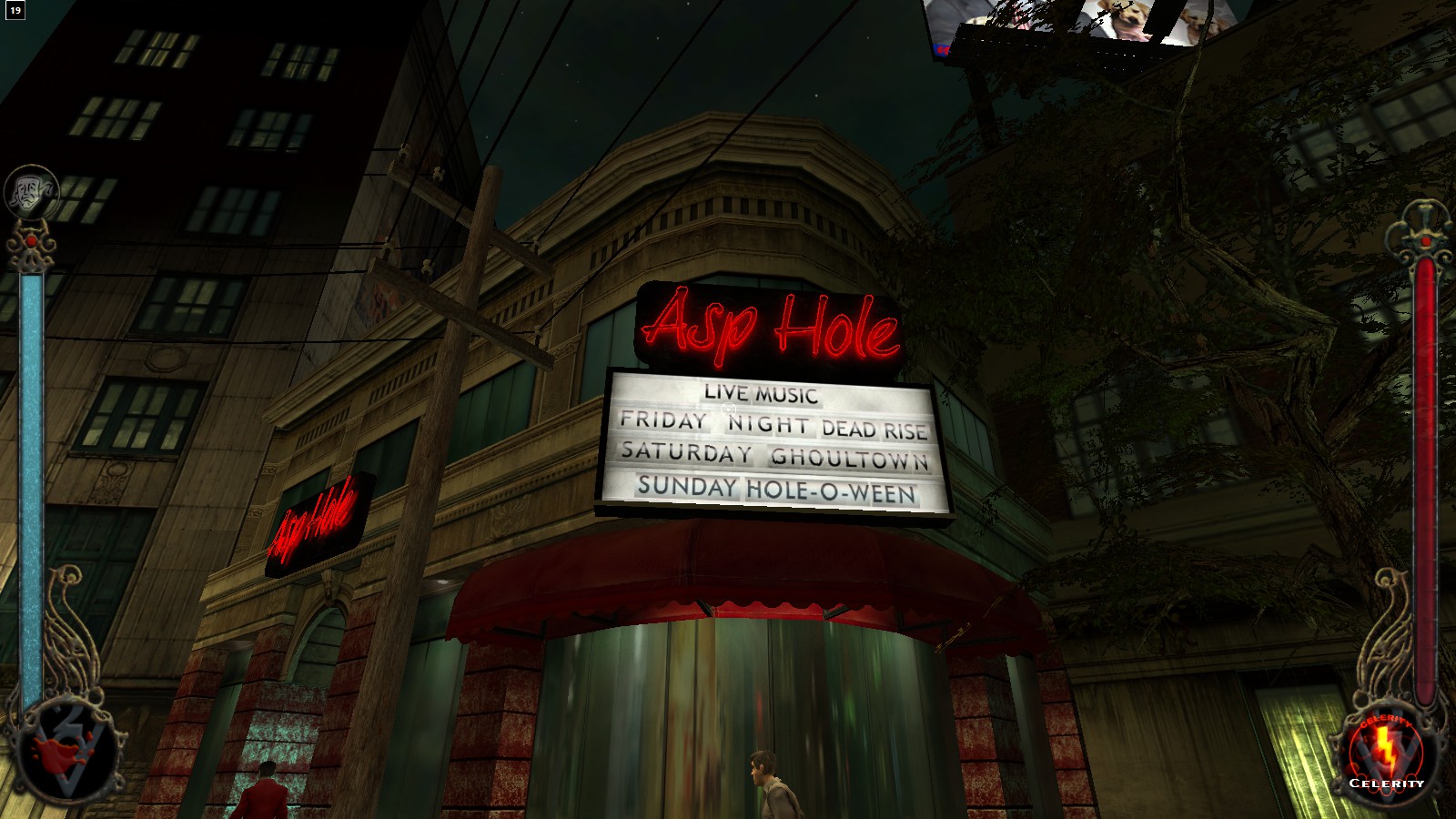 Just under a week ago, burgermeister01 over at the VTMB: Clan Quest Mod released version 4.0, which has been in development for a long time. Those who decided to download it may have seen that the X20 Mod was included as part of the CQM installer. And not just included, but called out as a "recommended" mod! Thanks, burgermeister!
You can see him playing through the CQM with X20 installed here:
I let CQM have its moment to shine, and for the past week, X20 0.09 has been exclusive to the CQM. Today I'm putting it up for its official release.
Here's what's been introduced:
"L'Opera" billboard now advertises the latest release from "Temple of Boom Records."
"Space Tennis Online" poster in Ground Zero is now "Thrill of Service."
"Extreme Hoop & Stick 3" poster in Ground Zero is now "Biological Warfare."
Replaced bus stop poster with "This Tilty House."
Observatory monitors (powered on) now have evidence of Void Engineers
Bus stop maps now have unique graffiti, some of which is plot-useful. Maps at 4x original resolution.
It's almost Halloween in LA, and some signage is being updated to reflect this:
Updated Collier's Lilith and Mengin's Sappho to 4x the resolution so Strauss has something nicer to look at.
Added X20 icon, if you want to change the appearance of your desktop shortcut.
Here's some of these changes in action: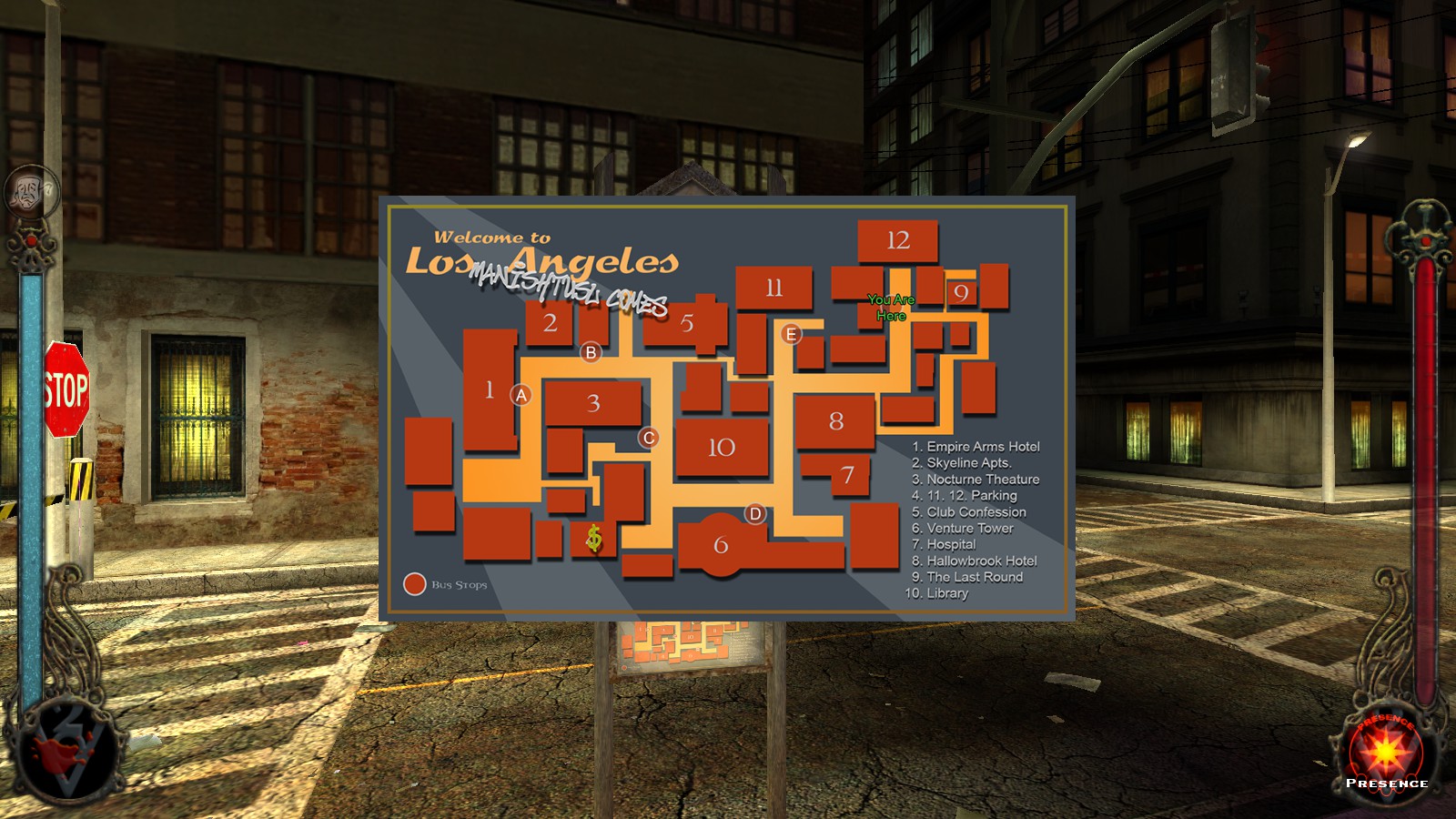 Downtown map F. All 16 bus stop maps are now higher-res, and bear unique markings. Manishtusu comes!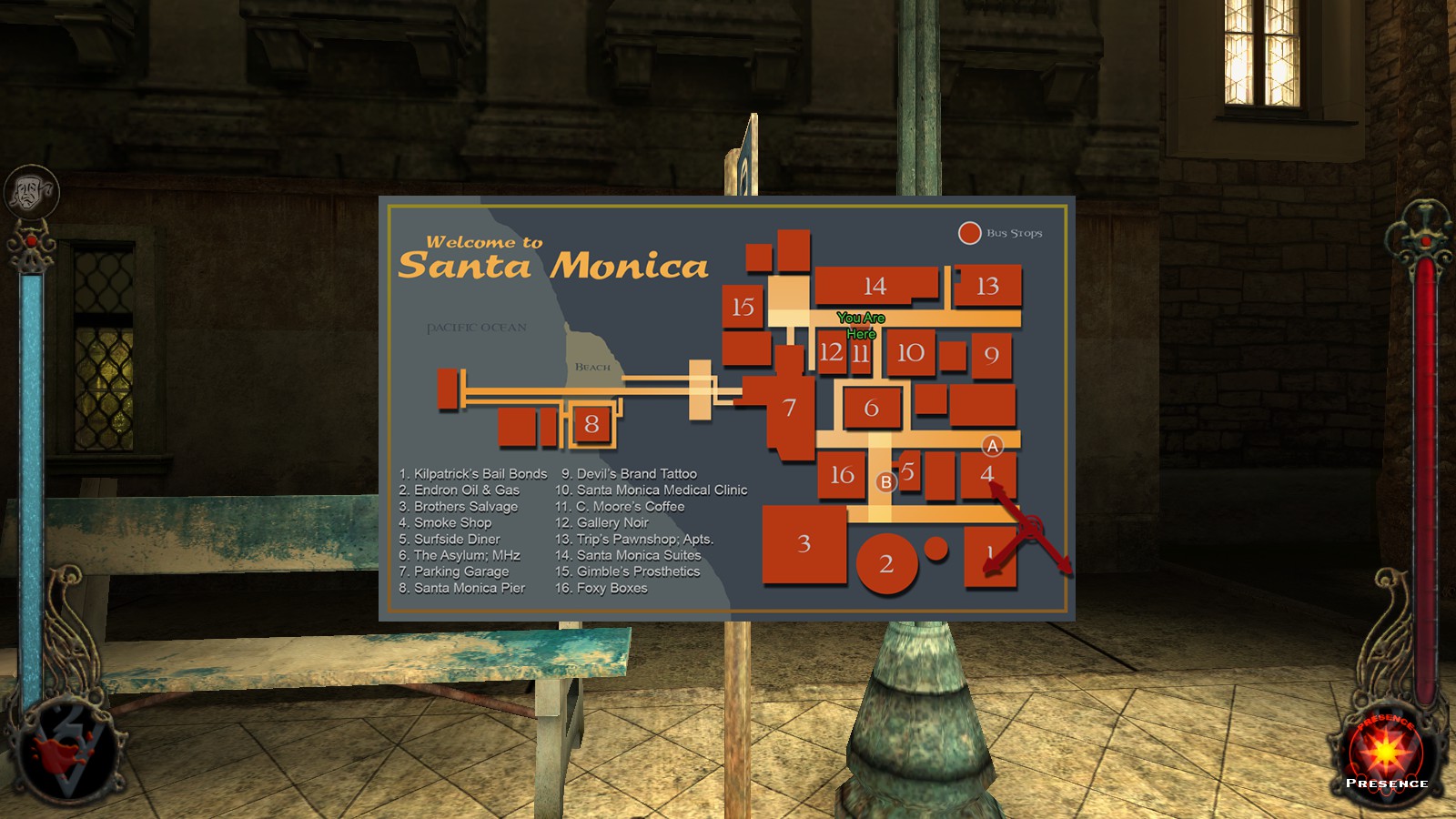 Santa Monica map C. My word, I wonder what that mark in the corner is.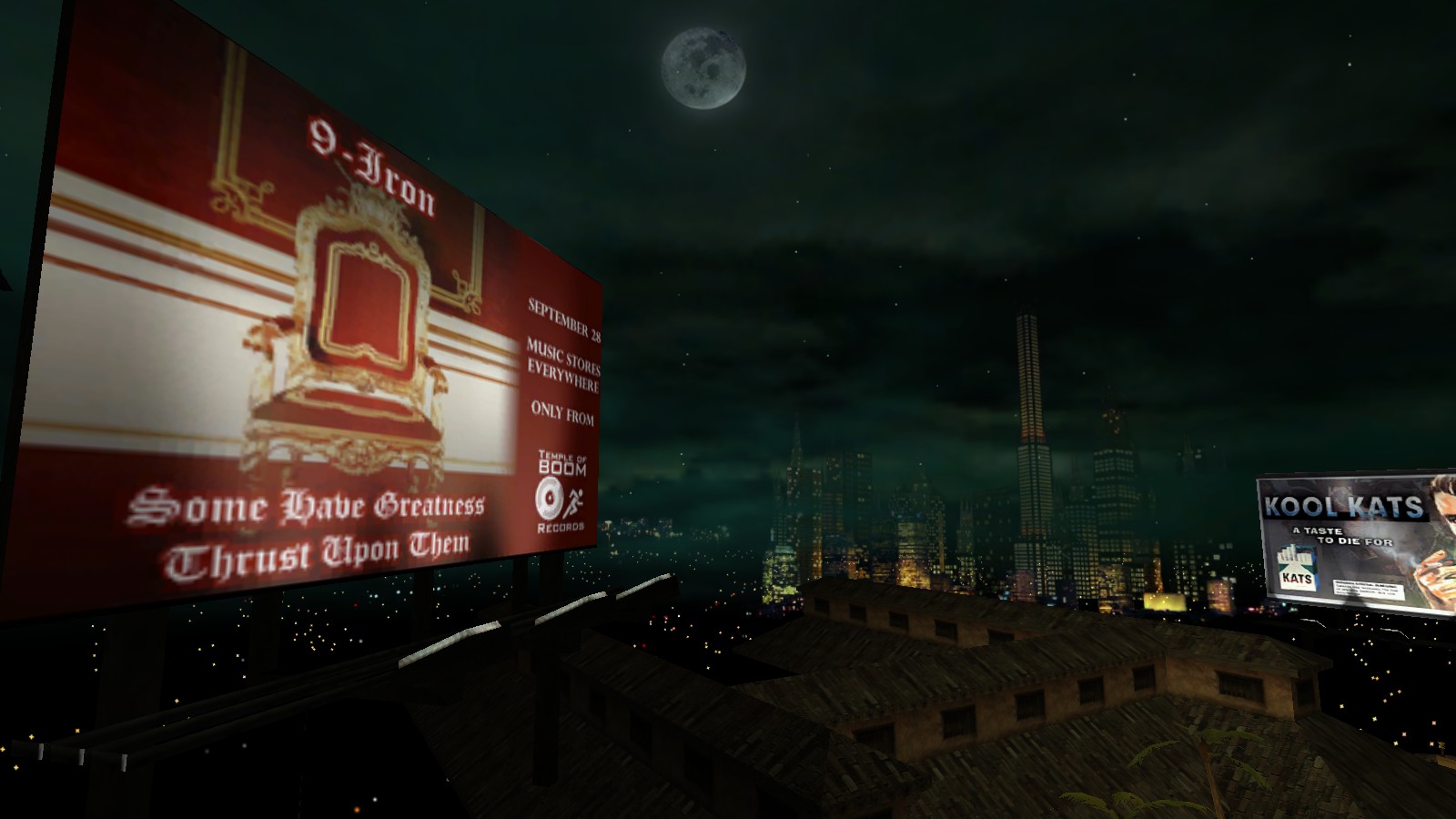 Temple of Boom records, run by Victor Temple (played by B. Dave Walters on Geek & Sundry's LA by Night)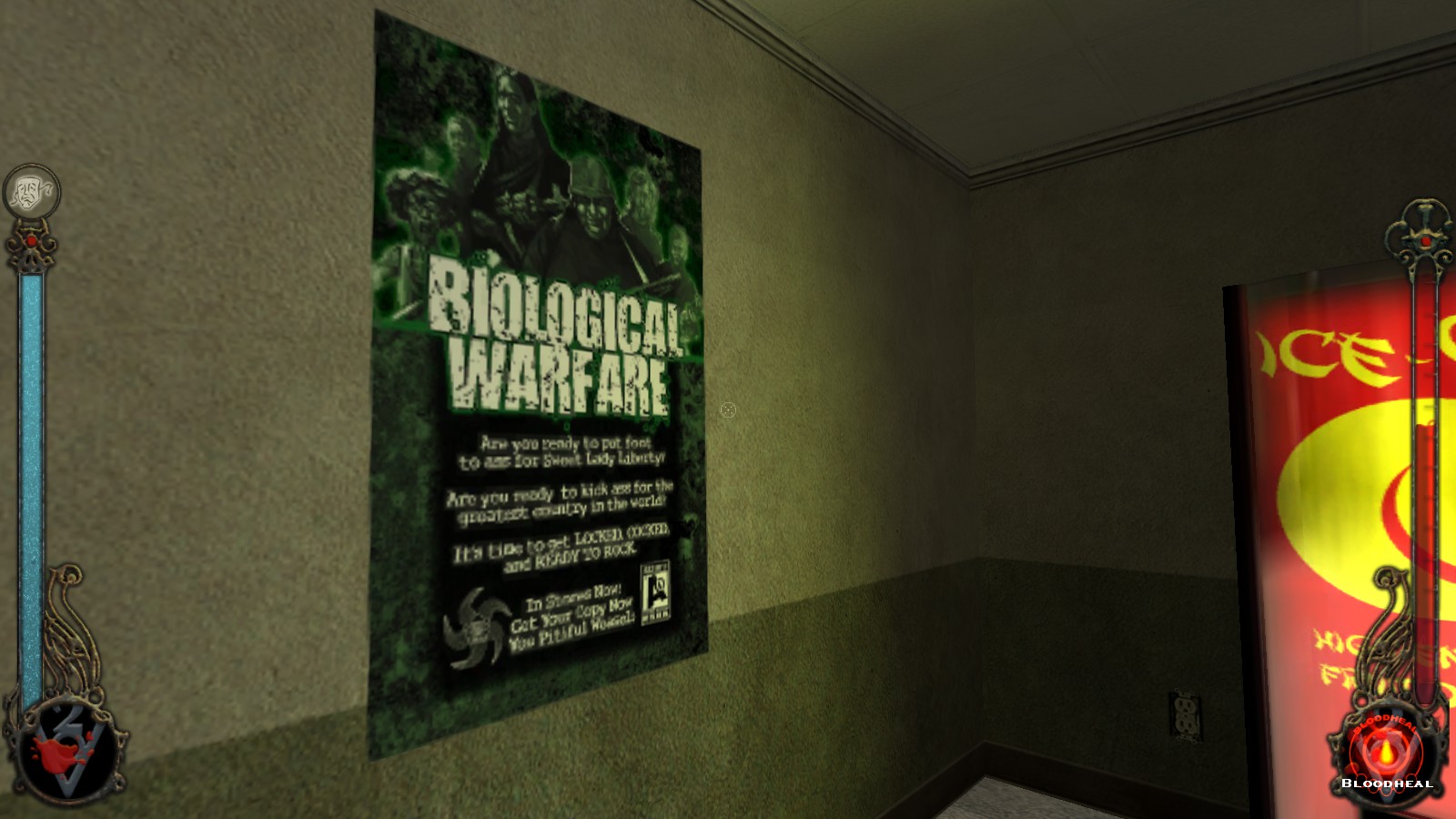 Biological Warfare in Ground Zero. It beats "Extreme Hoop and Stick 3."
Oh, and while I'm thinking about it, ToddEVF included X20 in his YouTube guide to installing mods. He says some very nice things.
What's next for X20? I'm working on a "Plus" version of the mod, which goes beyond textures: it affects dialogue, email, and other scripting. Since a lot of other mods rely on those things, I'm going to package Plus content separately, and recommend it should only be used with the Unofficial Patch. The Basic version should continue to be compatible with pretty much any other mod.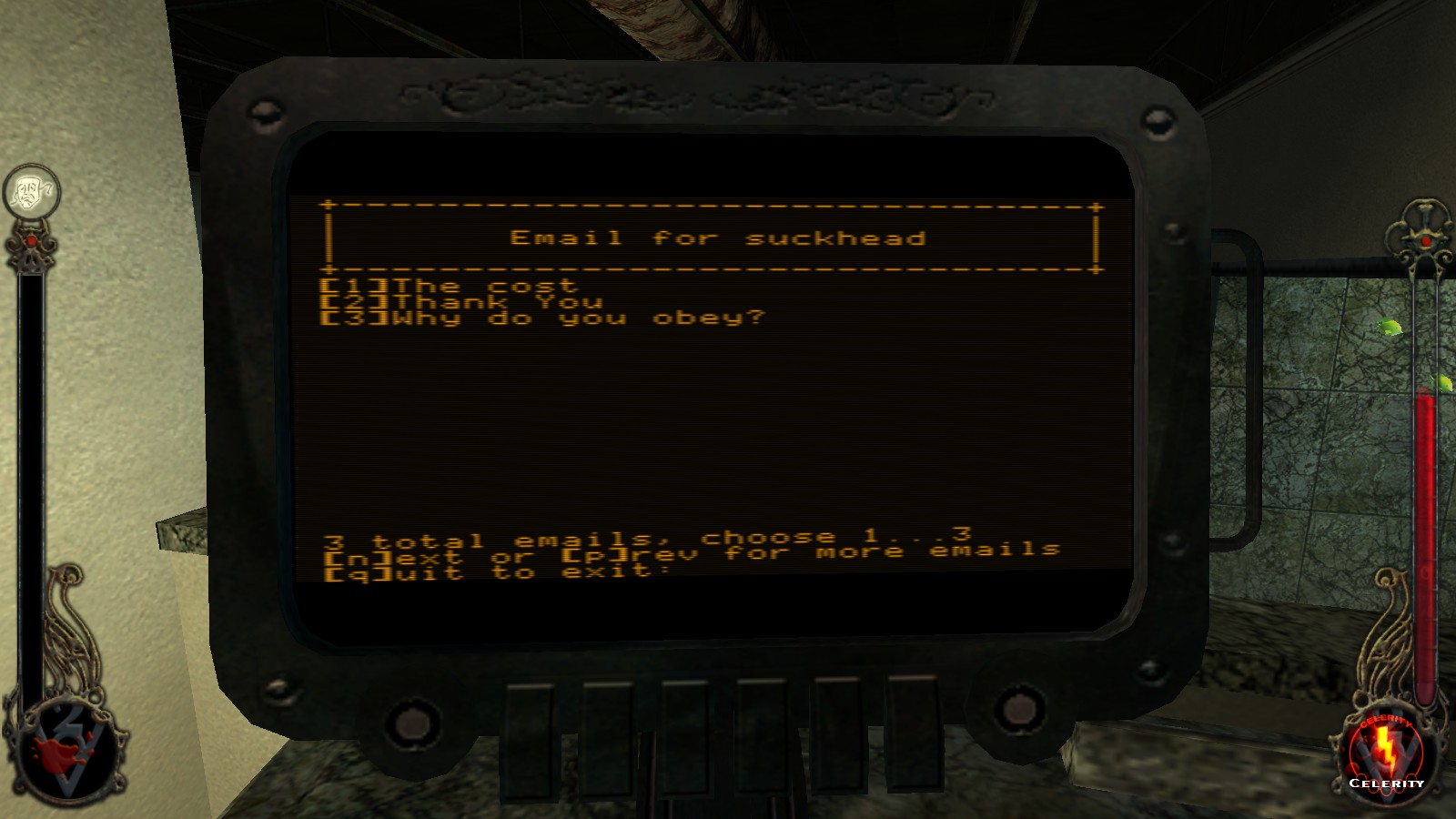 Why do you obey? Good question. Chew on it, Cammy.