Registration on the service and the game via the Internet
1) We go to cnc-online.net, select Register

2) Enter the data, you can write any nickname, since it will not affect the nickname in the game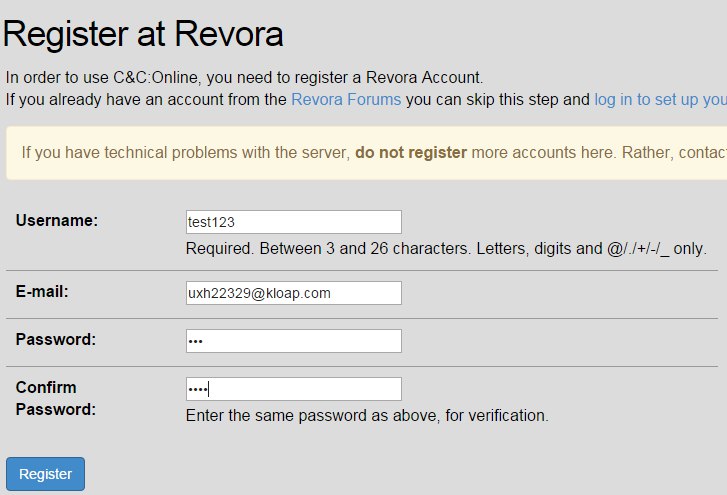 3) Next, go to the mail, which we indicated during registration, select a confirmation letter

4) Click on the link for confirmation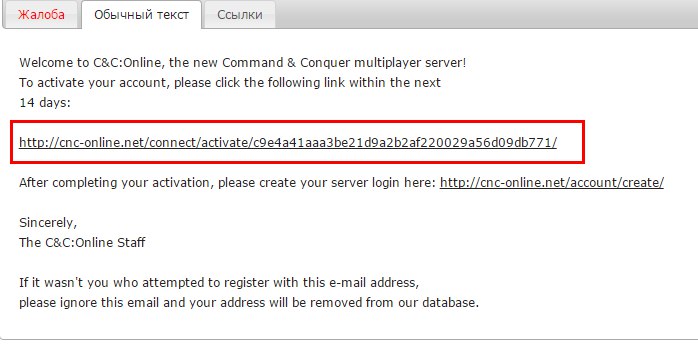 5) After activation, log in to the site, enter the nickname we specified during registration and password

6) Now enter again any nickname and password, which we will use for the connect in the game itself

7) After that, there was information about the account, as we see the nickname here does not matter, but the mail and password is just what you need to enter in the game itself for entering the online mode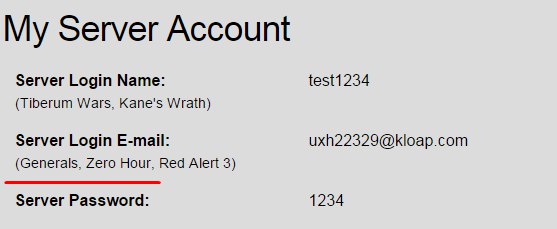 8) Run the game, check which IP is in the options, there should be an your IP of the Internet
9) Then go to the "Multiplayer" → "Internet"
10) Log in to the online mode, enter the mail / password and any nickname, as well as the date of birth should show that you are over 16 years old
11) We choose the location where we live
12) We go in "Another match"
13) Choose the lobby "World War II" → play))
Setting up a PC to play online
First, you need a "white" IP.
Private "gray" addresses include IP addresses from the following subnets:
From 10.0.0.0 to 10.255.255.255 with a mask of 255.0.0.0 or / 8
From 172.16.0.0 to 172.31.255.255 with a mask of 255.240.0.0 or / 12
From 192.168.0.0 to 192.168.255.255 with a mask of 255.255.0.0 or / 16
If gray, then you need to change the Internet (alas, the author of another method of solving this problem does not know).
Secondly, you need ports:
TCP ports: 80, 6667, 28910, 29900, 29920
UDP ports: 4321, 27900
If the ports are closed, then open, how to open the search on the Internet. Remember that it is also possible to open ports in your router (if you have it of course)!
Thirdly:
Do not forget to put the compatibility settings, and also add the game to the firewall exceptions!