NEW AIRCRAFT AND ANTI-AIRCRAFT SYSTEM
Planes in this sub-mod have a big role in destroying or neutralizing opponent's military structures.
Every faction now has access to the aircraft actions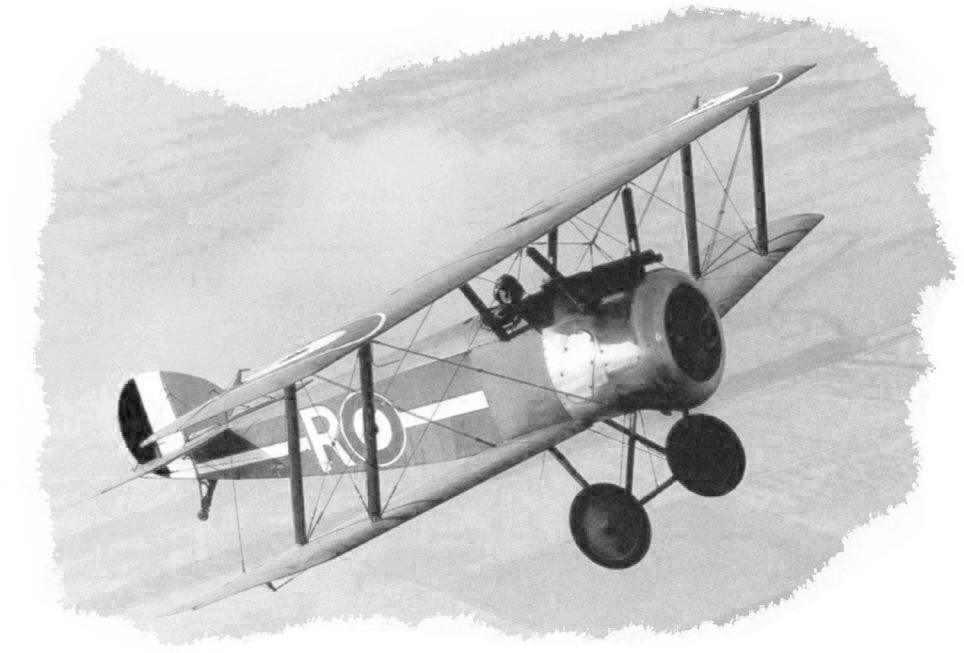 However, we have created a new anti-aircraft system which might help you with offensive, or defensive operations against the opponent's planes.
If you need your behind-trench line protected, we've added the AA guns.
There are more ways to shoot the opponent's planes down.
You can be lucky and your soldiers might shoot the opponent's plane with their rifles.
Or as the Germans you can send in the Flying Circus ability, which is devastating force against the opponent's planes.
Why should i put my effort and resources to shooting down the enemy planes?
Because every faction now has it's own airfield somewhere behind the lines.
That means that every plane you want to use you must order. Once you order a plane you have it in your garage ready for an action.
If your plane gets shot down you will have to order a new plane and wait a recharge time.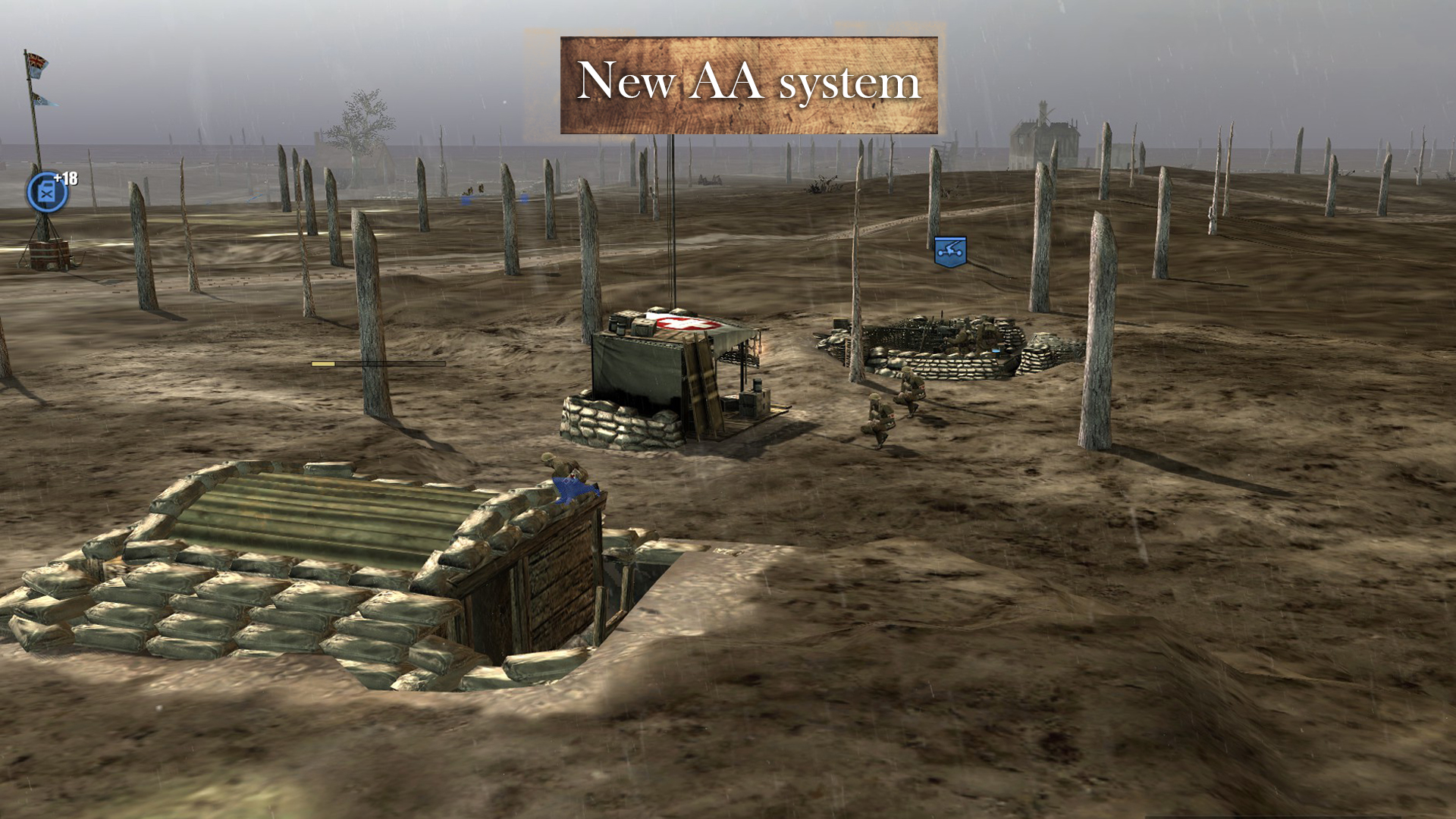 NEW TRENCH-LINE SYSTEM
In this sub-mod there are no pre-made trenches on the map. You have to build your own trench line, with our fixed trench path finding your trenches can get various angles and placements.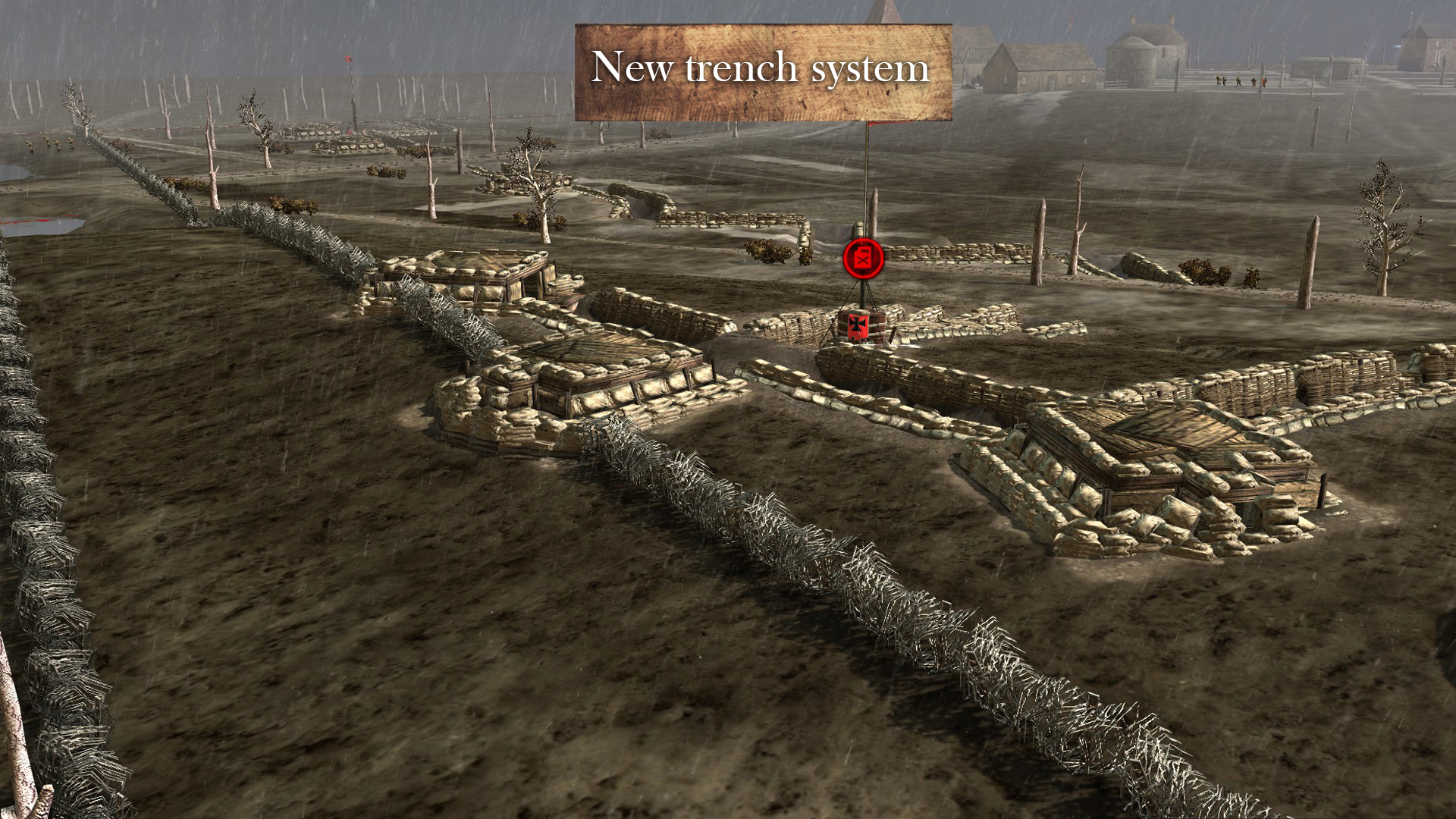 In this sub-mod we've changed the barbed wire, now it's strong and can survive a lot of shells. You will be forced to cut off the opponent's barbed wire.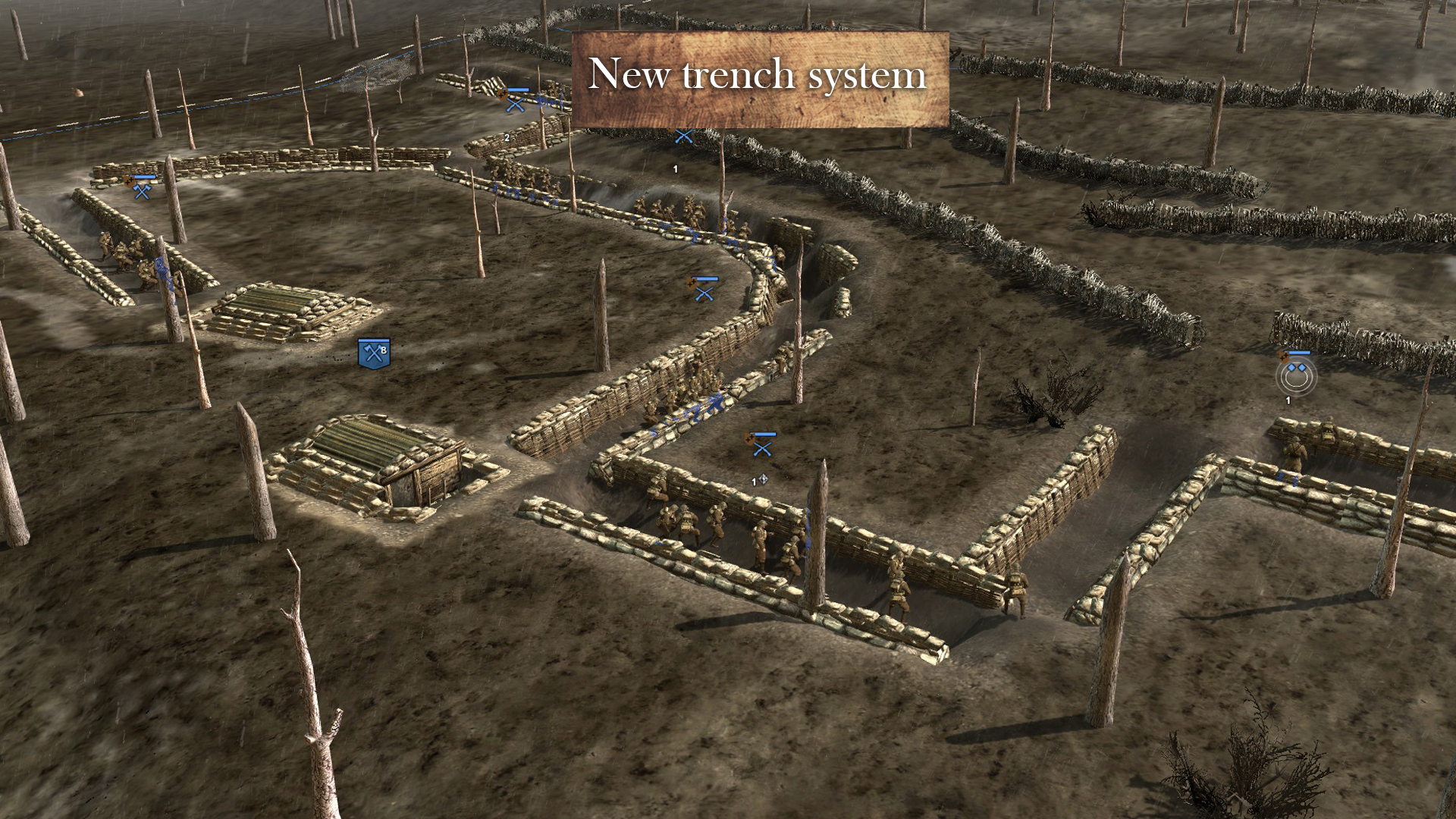 Breaking through the opponent's line and killing his soldiers.
With a new damage system it's very dangerous to stay out of a trench without a cover.
So attacking an opponent's well defended line is not an easy task. You will have to bomb his line with a lot of shells and gas.
For that we've created a new shell shock and gas system, which can get dynamic and sometimes tricky.
For example if you surprise the opponent's soldiers with a gas attack, their fighting ability will get low and with deadly gas types sometimes even killed.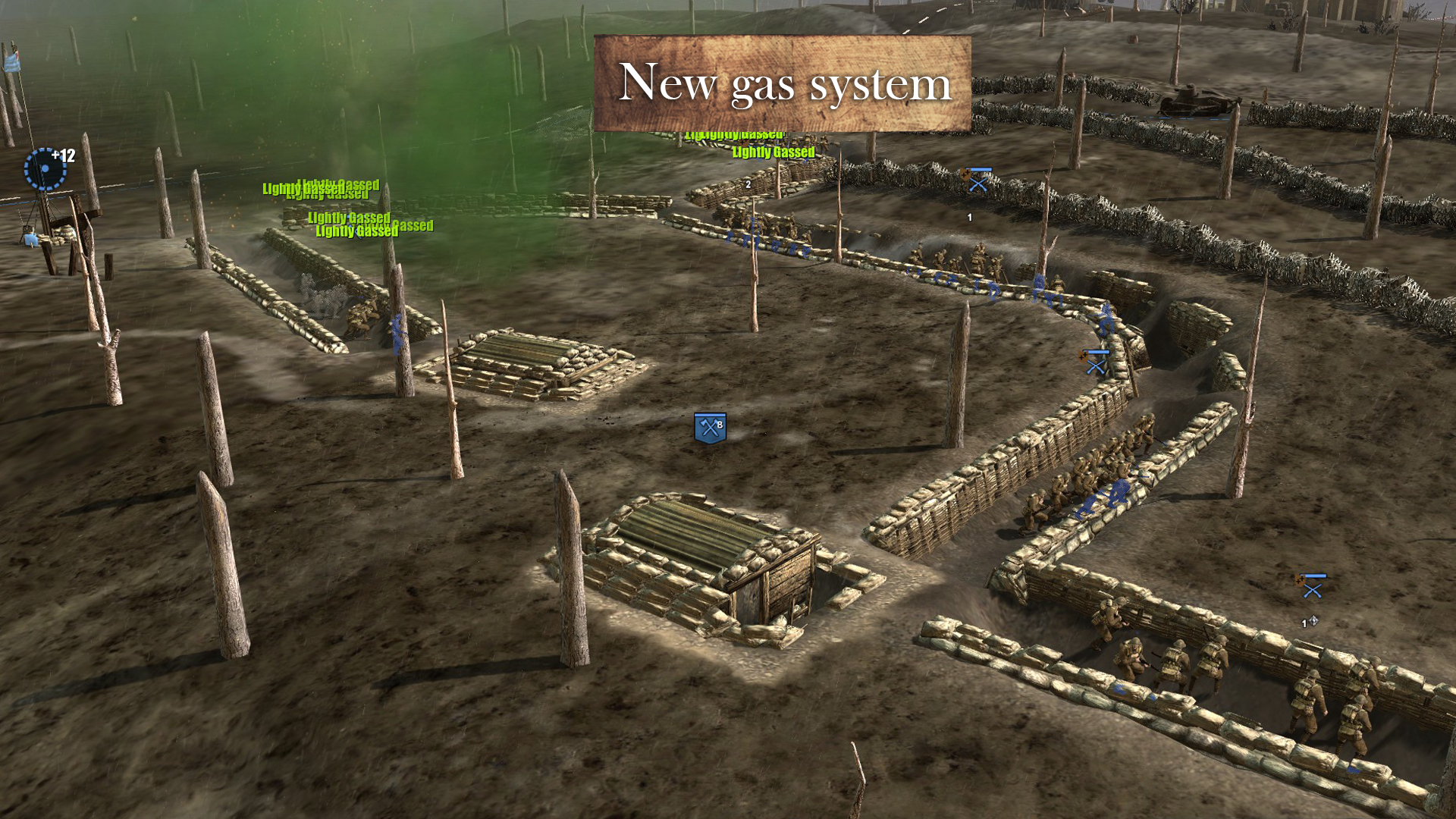 Gas attacks depends on the soldiers preparation, if the soldiers gets surprised with a gas attack their gassed level can increase and even can kill them.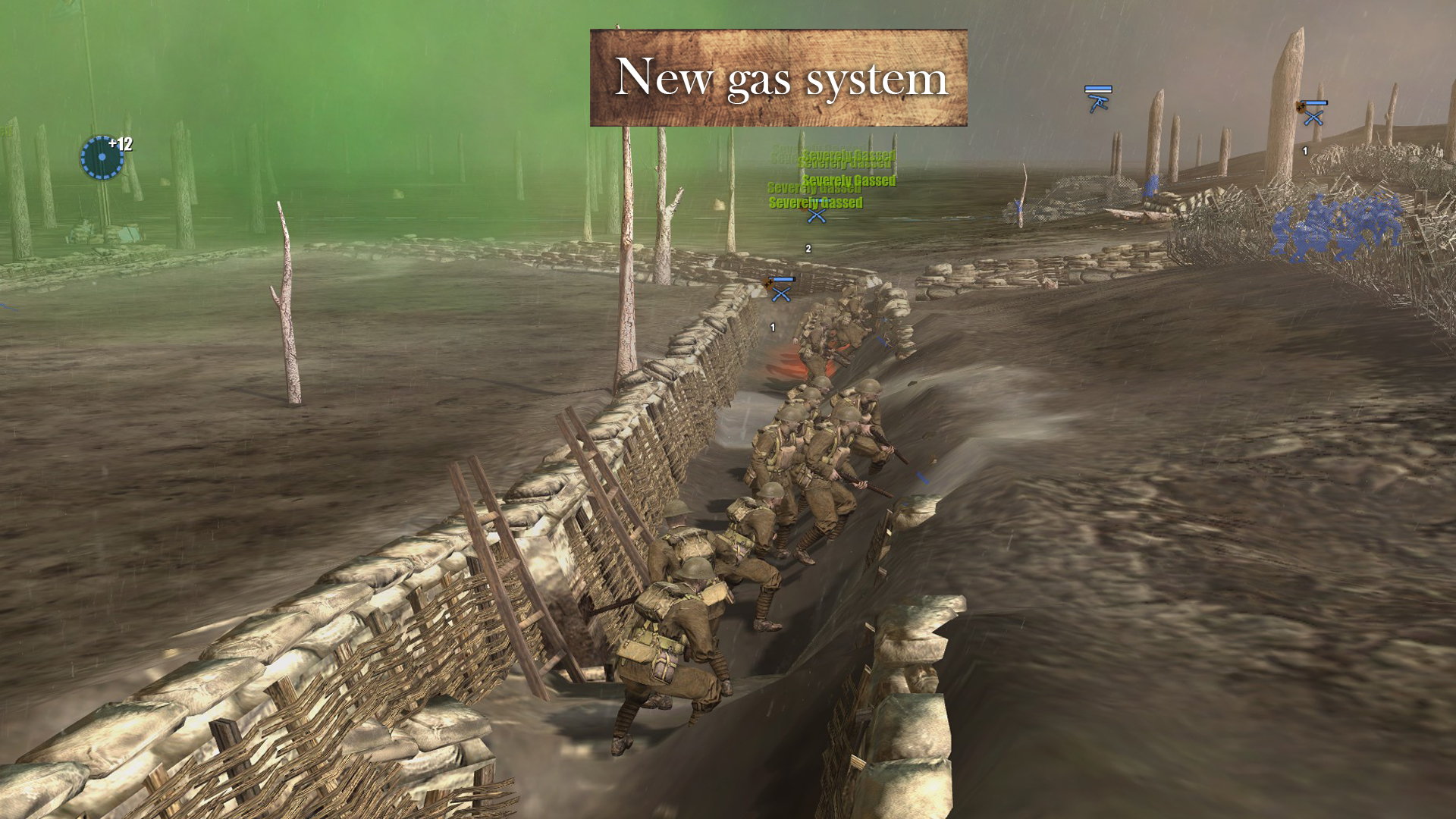 If your soldiers see the gas cloud and you will send them into it, they will automatically put their gas masks on and probably won't even get gassed.
Attacking with gas only isn't a best idea, you will have to bomb your opponent's soldiers and if you bomb them a lot they will get shell-shocked.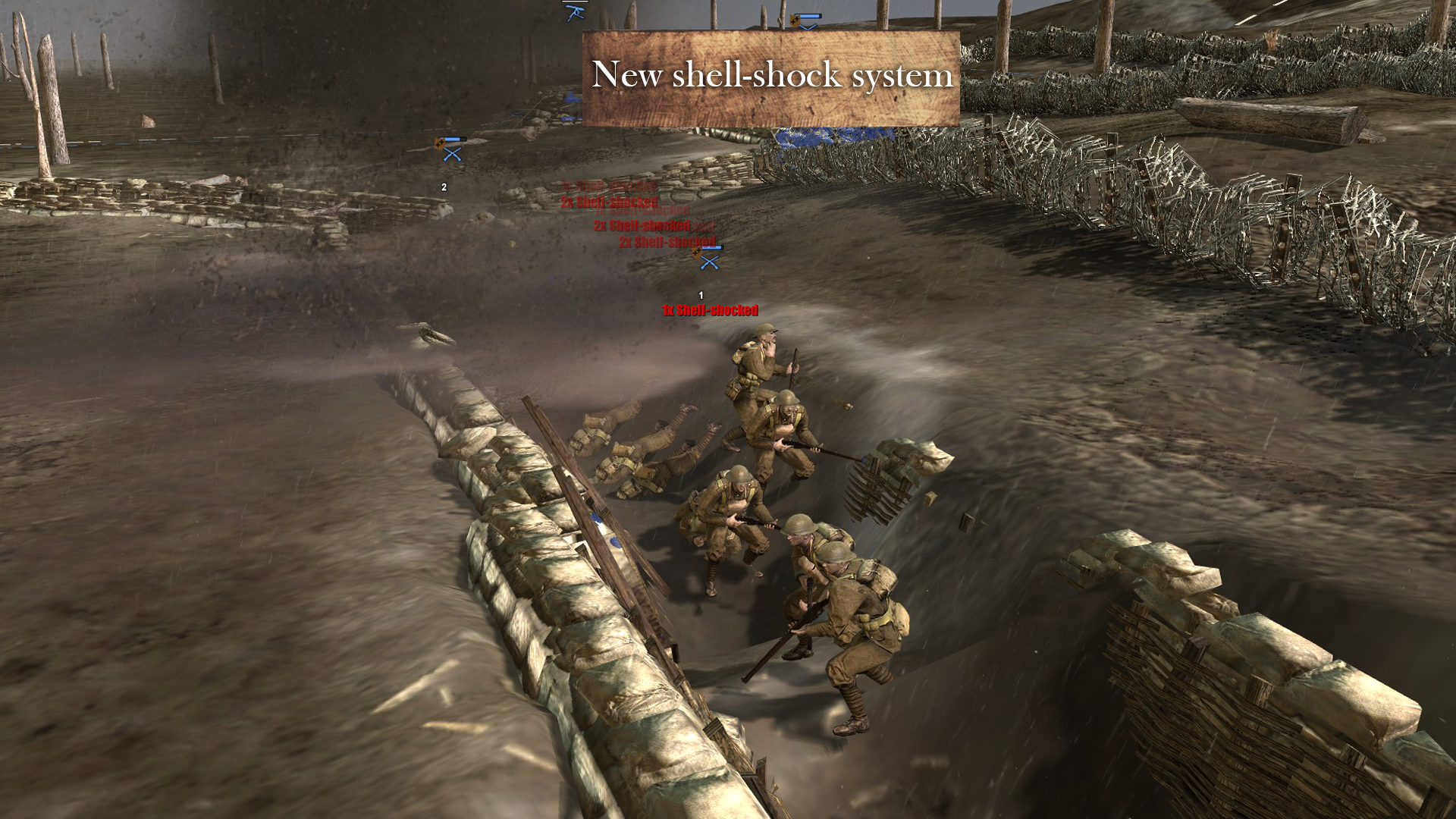 The shell-shock level depends on the amount of shells that exploded near the soldier.
LOW LEVEL: means that soldier will lay down with shock on the floor for a small amount of time.
HIGH LEVEL: means that soldier will lay down with shock on the floor for a long amount of time.
To prevent your soldiers from getting killed, or shell-shocked you can build a new object called shelter.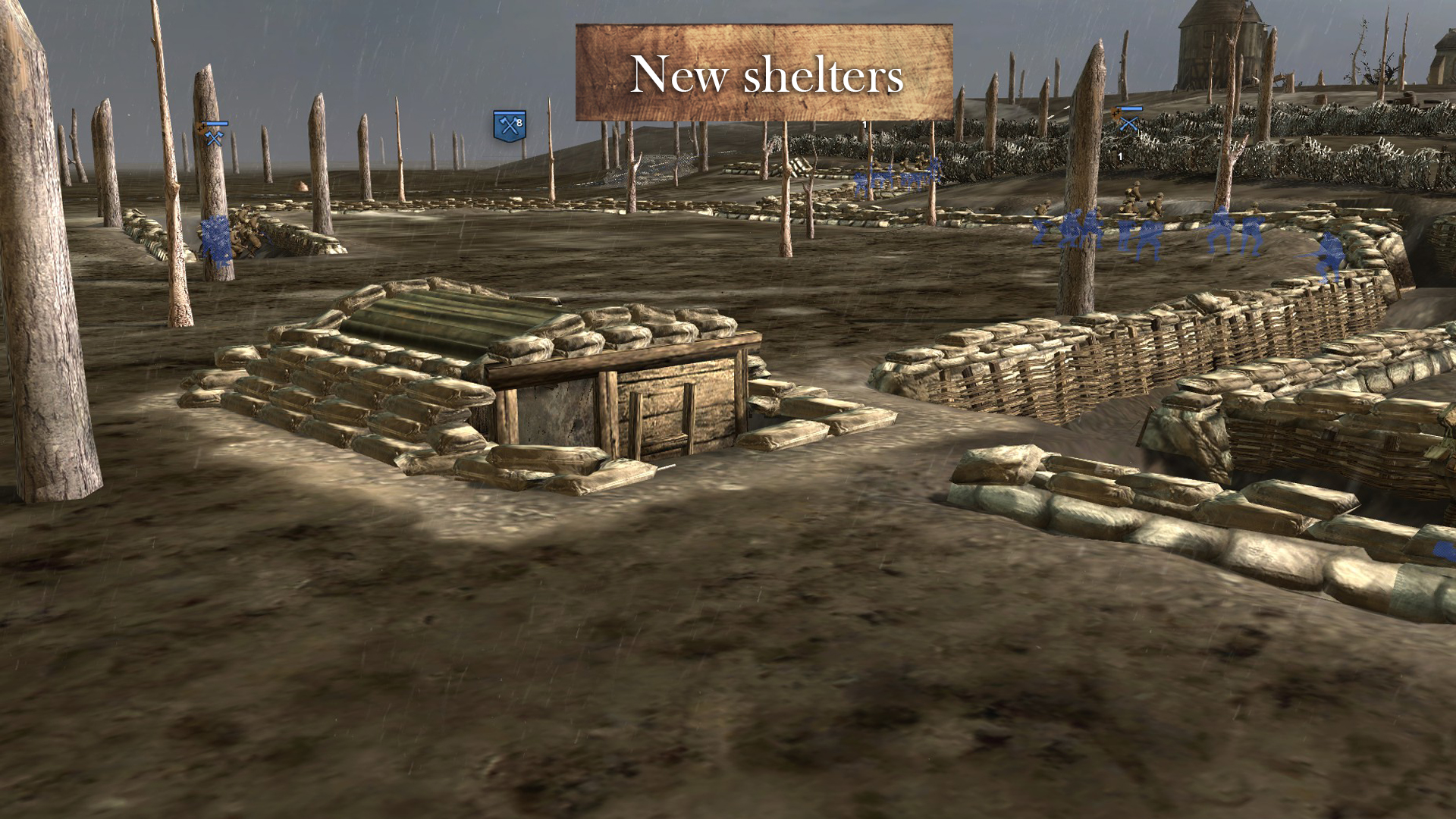 During the bombardment you can place your soldiers inside the shelter and once it's over they can leave.