97 Years ago, something magical happened. Troops locked in an intense and unforgiving conflict, left their posts, headed over to each other and reminded us all of the human cost of war. Compassion was shown in some of the most hellish of conditions, proof if any that war can destroy many things but human compassion is not one of them.We intend to honour all those fallen in that dreadful war.We will remember them.
Seasons greetings! Here's our Christmas update.
It's been a busy few months, far busier than we have anticipated and we are making excellent progress.
Video:
Now first off! As promised, here's a little video showcasing OccupationG's new ballistics and damage system! Take note of the ricochets and grenade shrapnel, these will be lethal.
Features we have also implemented;
A bullet penetration model for the characters. Should a bullet pass through you and kill you, there is a chance that anyone following behind you will also be hit and or killed. Of course this will need extensive testing, however
New and improved grenade effects, grenades will be a lot more deadly so keep an eye out for these.
We'll soon be showcasing this with the new weapons.
Weapons:
On the subject of weapons, we've three new weapons to add and an old friend to return to 2.0.
WW1 Source 2.0 will see a choice between 2 pistols for the Officers.
For the German Imperial army, the C96 and our old friend the Luger P08.
For the British Expeditionary Force, a choice between the Webley MK and the Scott Automatic.
Each side will now also have a choice of two grenades
The German Imperial army - the Model 1916 Stick Grenade or the Discushandgranaten (Turtle/Disc Grenade)
The British Expanditionairy Forces - the Mills Bomb Mk. 1 or the Jam-tin grenade.


Each grenade will have different properties.
Animations: There's some snazzy new animations in the works from Nicolay aswell! Here are his latest WIP animations for the Gewehr 1898 rifle, showcasing various animation stages including firing, reloading and bayonetting. Detail is really important on these, and Nicolay has been commited enough to add a working firing pin to the animations, for that added sense of realism.

Marne:
Semmel has been reworking the early war battlefield of Marne. Nothing much to say on this so I'll let the pictures do the talking !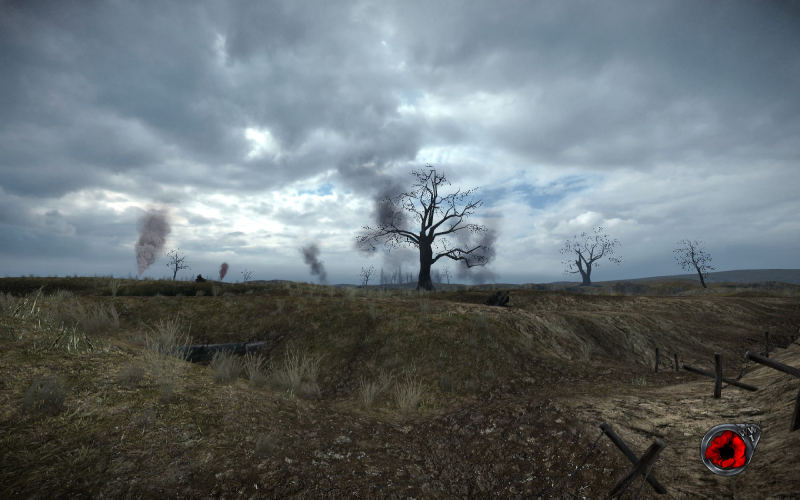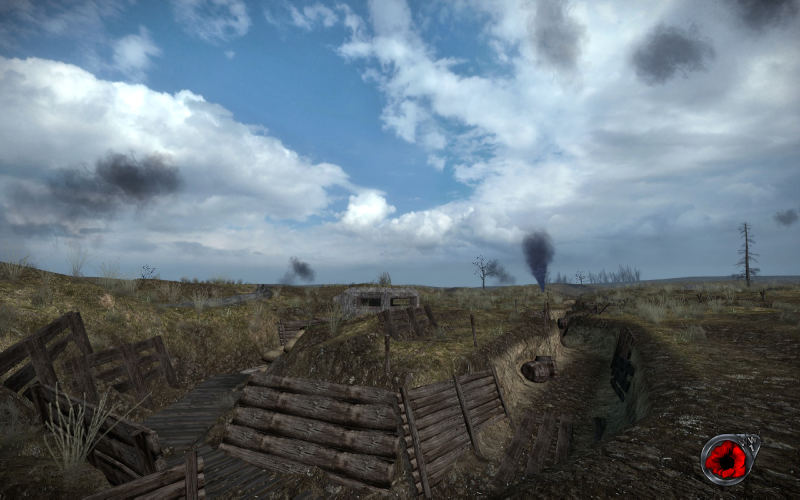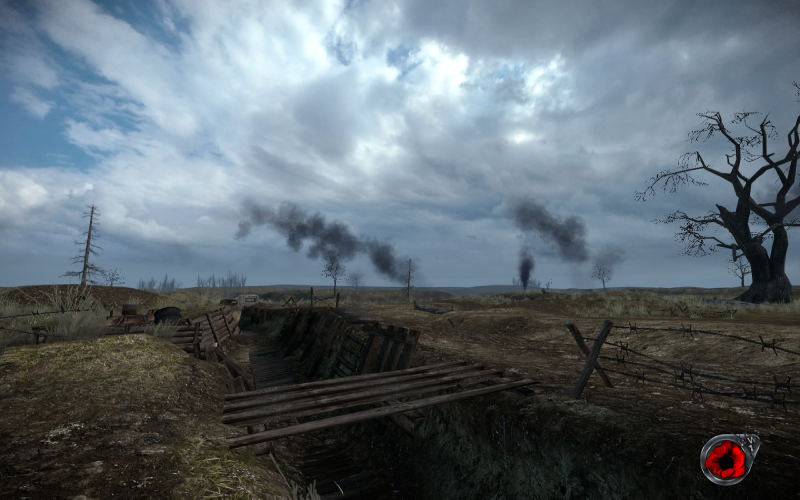 New Character Model:


Volcol's been at work on some new character items. Featuring a slightly higher poly count than the previous Character models and a custom rig, we hope to make WW1 Source a little more unique. It's not quite finished yet we still need to get the rig and weighting finished up but it's certainly getting there. Soldiers will be rank neutral, and we hope to implement a system where randomised helmets/field caps and faces can be used. We hope to showcase the officer models and oposing German forces.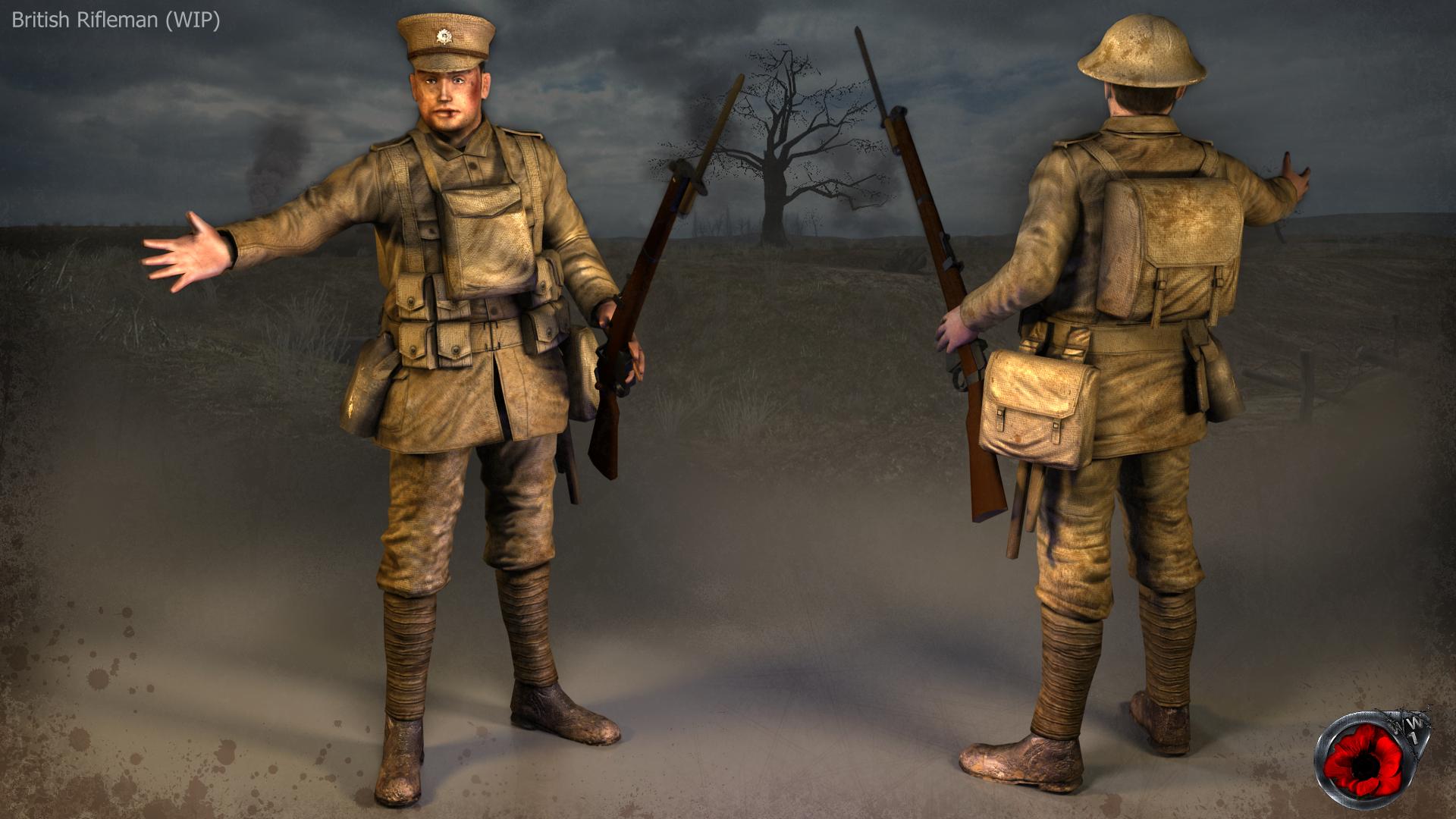 Fresh from basic training:
We'd like to take this oppurtunity to welcome aboard some new aditions to the team, and we'll be showcasing some of their work in game in the near future! So a big salute to "T.Irish", "Bill Brown", and "Shaun"!

We ARE recruiting.
Open positions:
3D modeller/texture artists, props and weapons!
3rd Person animator (experience in rigging a bonus but not essential)
Linux Coder
Sound Engineer
Current Team:
OccupationG - Main coder
Ashton - Mapper
ChrisTanky - Animator
Nicolay - Animator
Volcol - Modeler/Texturer
Switz - Web designer/Organizer
TheChicken - Animator
Semmel - Mapper
Vman - Particle artist
Livewire - Modeler (contributor)
So that's all for now folks! We look forwards to a productive new year and wish you all the very best!
The WW1 Source Team

Lest We Forget