It's been a few months since we last published an article, but we will make up for it this time around with a very exciting announcement. This article will mostly focus on the immediate future for the project, and we'll reminisce on how we have got to the point where we are today.
We want to start out with the big and important news for this article, those news being that we have a release date for the project ready. You will be able to download Screaming Steel: 1914-1918 from the Day of Infamy Workshop this upcoming Friday, July 27th at 3PM BST (GMT +1) / 10AM EST.
We are planning to do what is called a "soft launch", which essentially means that we are making the files available to download one day before our big day of events on Saturday July 28th. On the 28th the development team will schedule and announce matches, kicking off the release for real. Releasing the files one day early makes it possible for any server providers to set up their servers before the 28th, and it also allows us to quickly patch any serious issues that might pop up before the big events of that day. In addition, it allows people with a slow download speed to fully download the Workshop files before the fun begins on the 28th.
You can still play the game both online with players and offline with AI as you wish on the 27th, meaning that you get to familiarize yourself with the gameplay and maps one day before the big events.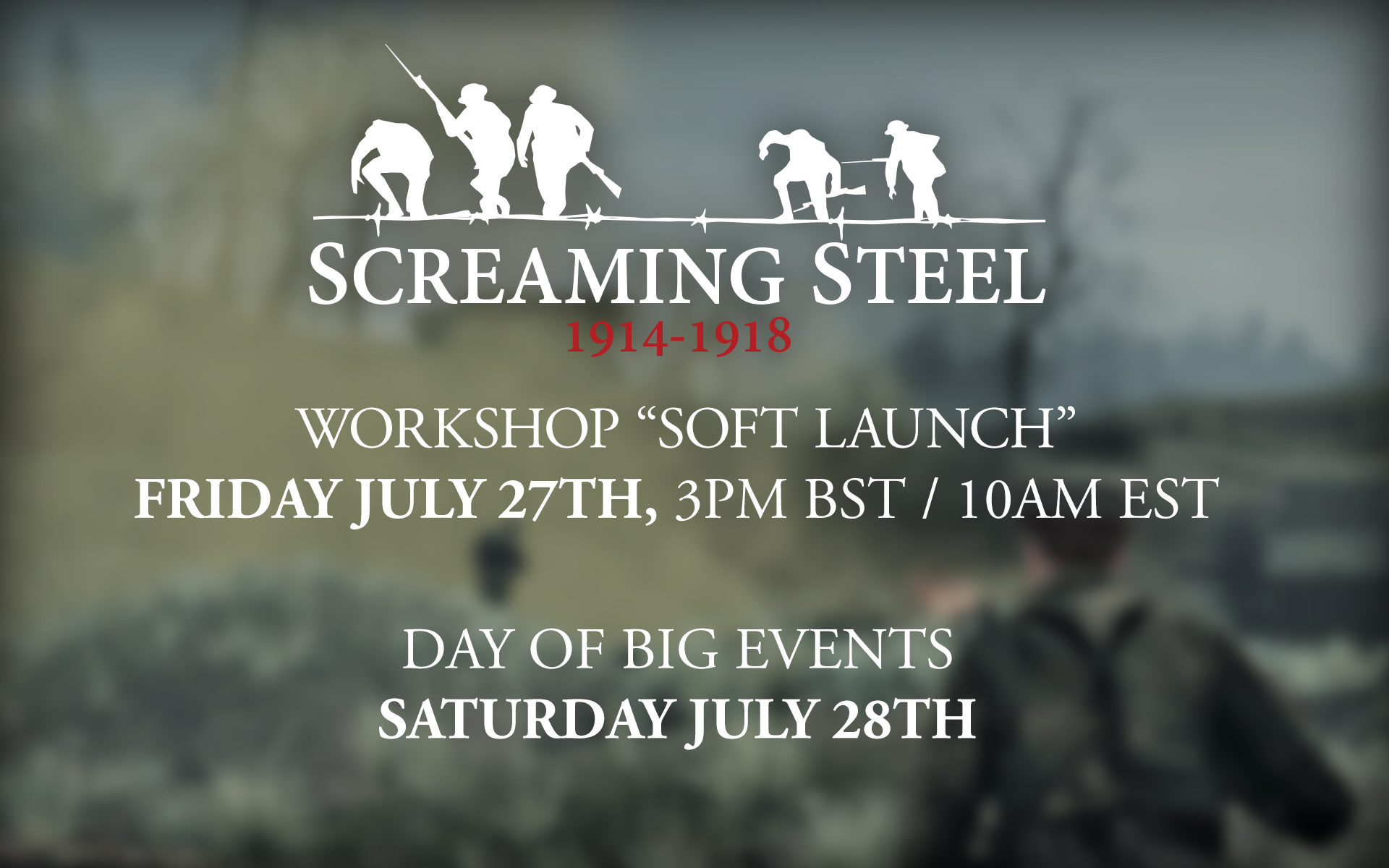 Choosing this weekend for our release is a very symbolic choice for us, as July 28th marks the culmination of the July Crisis in 1914 when the Austro-Hungarian Empire declared war on Serbia, igniting The Great War which would eventually throw the whole world into chaos. Marking the 104th anniversary of the start of the war with the starting point of Screaming Steel's lifespan felt very right for us from a symbolic and historical point of view, and we hope you feel the same way as we do.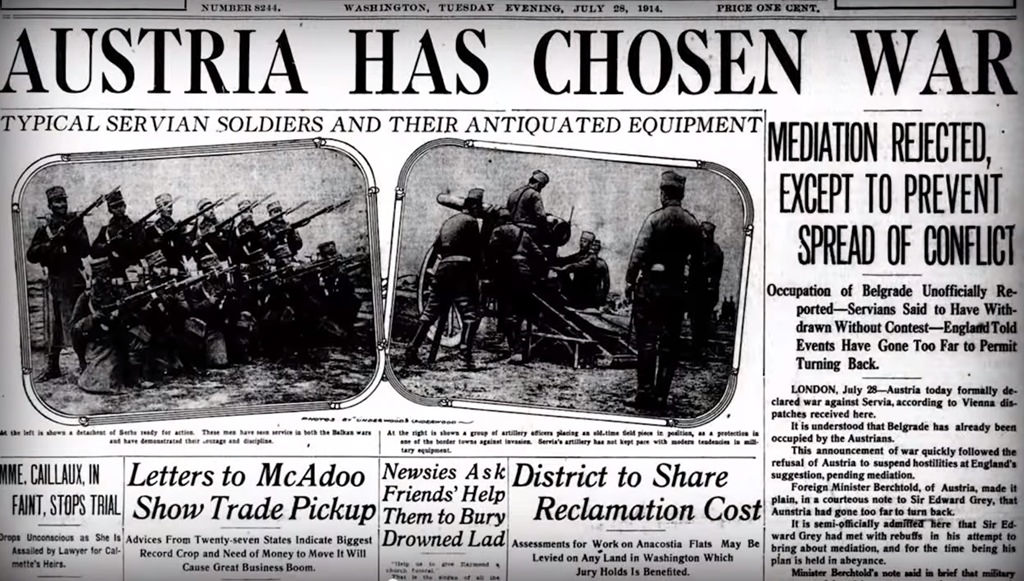 Releasing our files on the 27th is also perfect for us as our project officially went gold just a few days ago, meaning that Screaming Steel 1.0 is essentially complete and is waiting to be uploaded on the Steam Workshop. These past few months have been very productive and enjoyable, with the finishing touches being put on the project. Our playtesting has paid off, with a lot of issues and feedback being processed, resulting in a project we're all happy to release. Serious bugs and balancing issues have been squashed, and the gameplay feels solid and enjoyable, making us feel very comfortable with releasing the project in the stage it is in. For the first release of Screaming Steel: 1914-18 you will be able to fight as the Commonwealth Forces or the Imperial German Army, with the choice between 8 unique player classes. There are 4 maps in total, all of them based on real battles that took place on the Western Front during The Great War all the way from 1914 to 1918. There are over 20 unique and authentic weapons at your disposal, with several off-map fire support options for each team as well.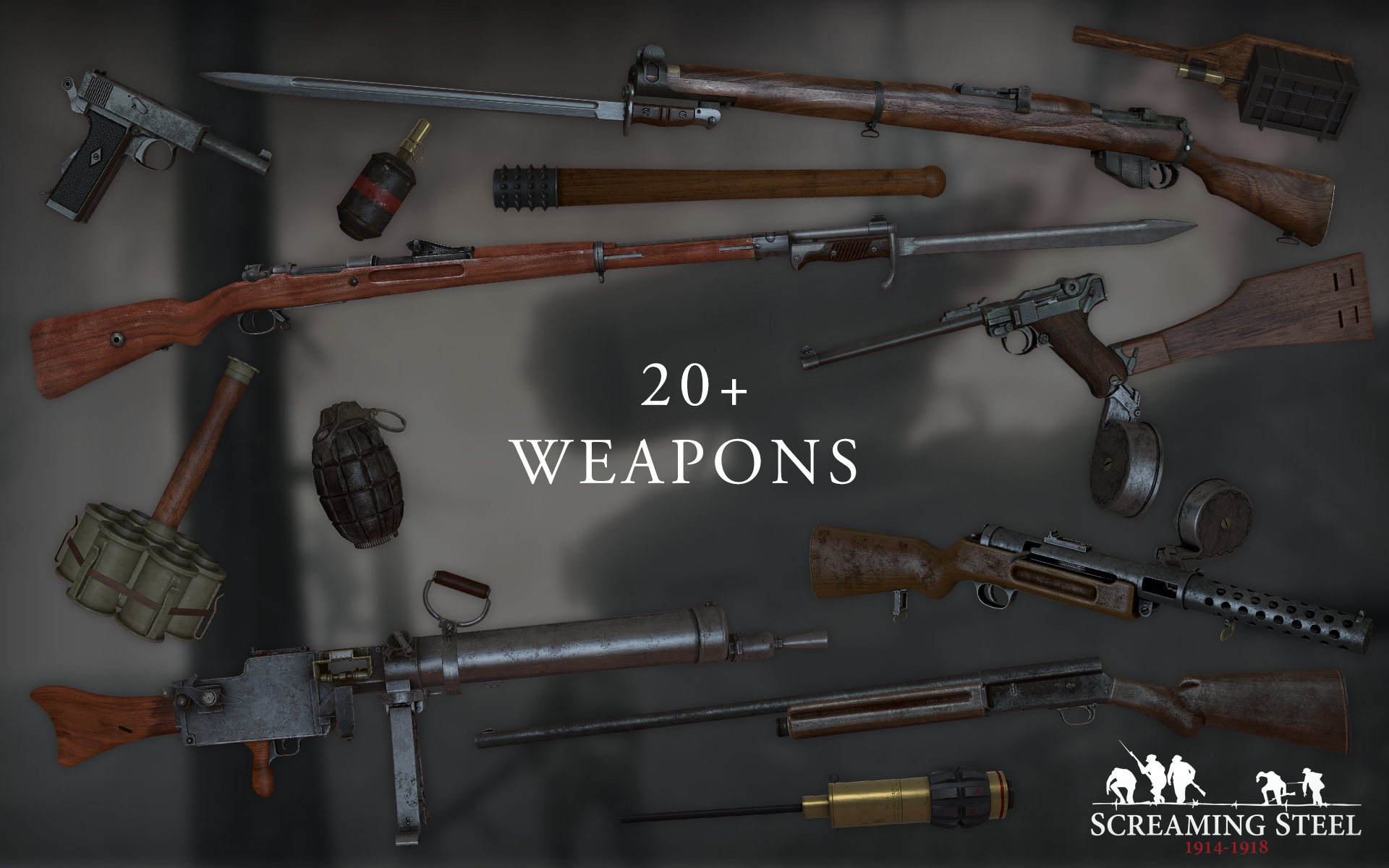 For the first release, the PvP modes Liberation, Frontline, Offensive and Invasion are available, and we are hoping to introduce Co-Op PvE game modes at a later stage of development. You can also play these PvP modes with bots enabled. On the topic of future content, we want to stress that this first release is not our last release by any means, and we are going to tackle the post-launch development in a very iterative way. Post-launch updates and patches will be a thing, and all sorts of feedback will be processed and taken into account during this development phase. We also have new content planned for the future in order to keep the experience fresh and ever-changing for our players.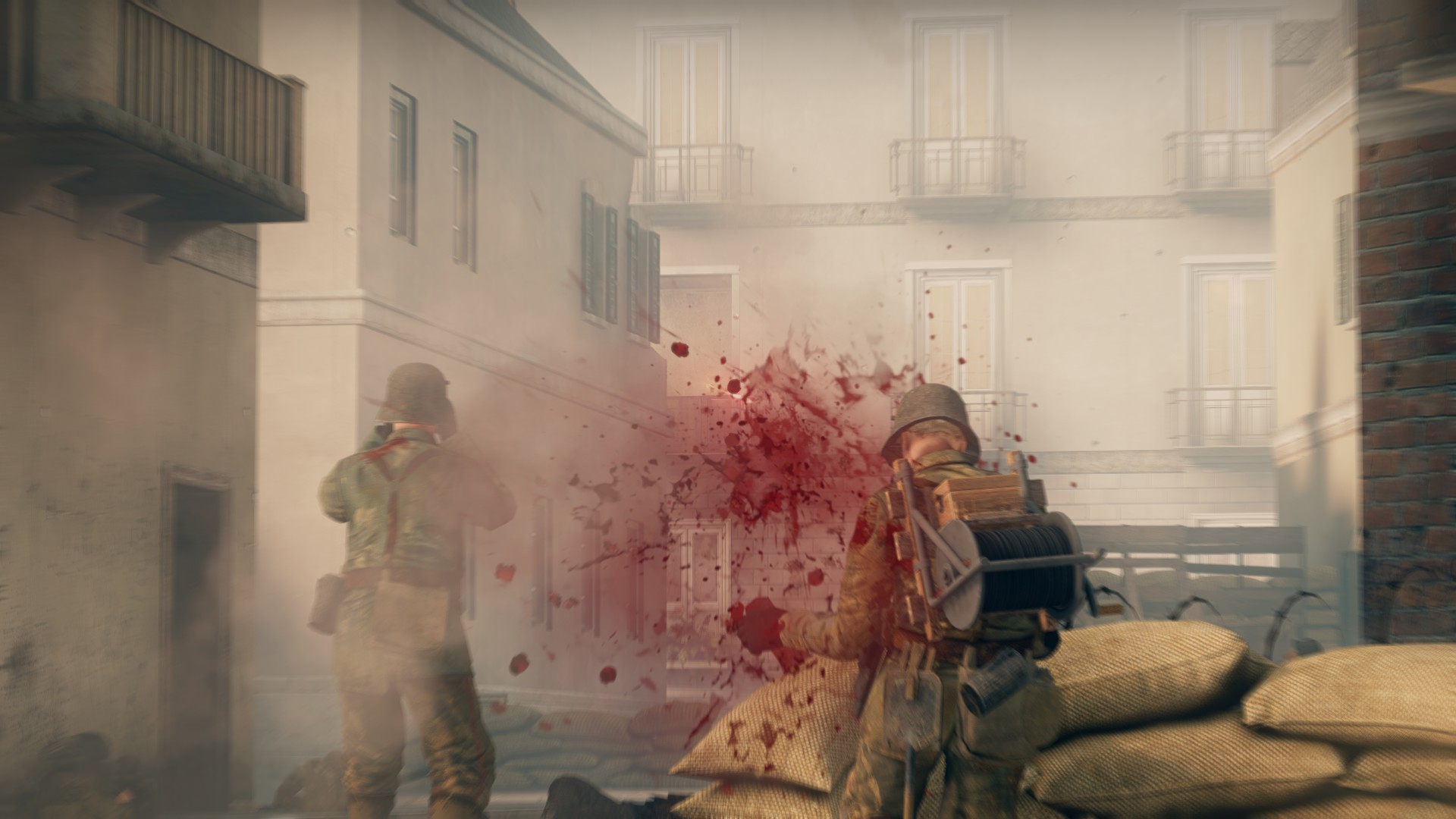 During the release weekend you will be able to play on servers hosted by the development team, community members and Day of Infamy clans. New World Interactive have also kindly offered us to host servers for the project. The entire development team are really looking forward to jump onto servers with players, and we hope you're just as excited as well!
If there is any confusion or if you have questions related to the release, we encourage you to become a member of our official Steam group and create discussion topics there. We'll do our best to answer any questions you have for us. This group will also be used for notifying players of important announcements during the launch weekend, so becoming a member is a clever choice! Click the banner below to be taken to the page:
Due to the nature of this article, I feel it's appropriate for myself (Ashton) as the lead developer to make some closing remarks.
"First of all, we would all like to thank our community and all of our fans for the extreme support we've received during the many years this project has been in the making. The development has been quite the roller-coaster of great moments and serious setbacks, and I doubt the core team and myself would have been able to keep up the motivation without all of the encouraging words and support from our almost decade-old community. While Screaming Steel is in many ways very different from our original ambitions and goals for WW1: Source, I hope our older fans will see it as a true spiritual successor to WW1: Source as I do myself, and I also hope any new fans will welcome this iteration of the project in the same way our older fans did with the original release of WW1: Source back in 2010.
Personally I joined the team back in 2011 at the age of 13, with the 2.0 version of WW1: Source planned for a release later that year. Unexpected issues popped up that prevented this release, and this situation repeated itself multiple times several years after. I'd like to personally apologize for this, repeatedly letting our fans down with promises of the next release being close, without it actually happening. I'd like to stress that these were all very demotivating and disappointing moments internally in the team, and we all felt very bad for how we handled these situations, also going quiet for long periods of time, failing to keep the community up to date. I feel quite ashamed for this still, with me being the team lead of the project. As mentioned, I'm hoping any older fans reading this will forgive myself and the rest of the team for constantly getting your hopes up for the WW1: Source 2.0 release that sadly never happened.
These delays did however result in something positive as well. Mentally the remaining team members were all dead-set and borderline fanatical on releasing something which the community could enjoy. Wasting years of progress and hundreds, perhaps thousands of manhours shared between us simply wasn't an option, and this was the main reason Screaming Steel happened in the first place. In the autumn of 2016 the small remaining team collected the content we had built up over the years, and decided to release this spiritual successor. Almost two years later, we finally have a project we feel is worthy of release. This is a huge relief both for me personally and the rest of the team after years of development-hell. From the bottom of my heart I'd personally like to thank every single new developer and contributor who has aided us in finally releasing Screaming Steel after 7 long years. It simply would not have been possible without you. A huge thank you also goes out to New World Interactive for making Day of Infamy in the first place, and for their extensive support during the making of this project.
I hope you will all enjoy the project we've put together for you. We're looking forward to seeing you in the trenches."
-Ashton

The Screaming Steel Development Team