Screaming Steel is now officially released, and this article goes over some of the details of the release, and will also be useful for any server hosts looking to create servers for the project.
THE RELEASE
Screaming Steel: 1914-1918 is now officially released (10AM EST / 3PM BST on July 27th) and the files can be subscribed to on the Day of Infamy Steam Workshop. Here's a direct link to the main Workshop Item, with the 4 necessary maps + an optional custom voice-over pack linked to on the same page. In order to download the items, you simply need to click the "Subscribe" button on each of the 6 Workshop Items.
After subscribing to the files there will be a space of a few hours where different server hosts will set up their servers for the project. In the meantime you can familiarize yourself with the mod by jumping into practice mode or you could join some smaller matches hosted by developers on listen servers. Essentially we are treating this launch as a "soft launch", giving people time to get familiar with the game, giving server hosts enough time to set up their servers and to make it an easier process for us to fix any serious issues that are discovered before the big day on Saturday, July 28th. The 28th is the day where we will host various events on the different servers, and you'll be able to play with other players and developers on (hopefully!) packed servers full of people. We would again like to recommend our Steam Group, where we will be announcing these events and other happenings in the following days and weeks. Click the banner below to be taken to the page:
FEEDBACK AND QUESTIONS
As you could probably expect, we want feedback! The easiest way of giving feedback and to report bugs is to make a topic in the "Discussion Section" of the main workshop item, and you can get there by clicking HERE
We will also be answering questions in this Discussion Section, but please make sure you read the big pinned FAQ topic before making a topic of your own - there's a good chance your question is already included there.
About a week after launch we will also be sharing a feedback form for people to fill out, and we would all really appreciate if you could do your part and complete this form when it's out!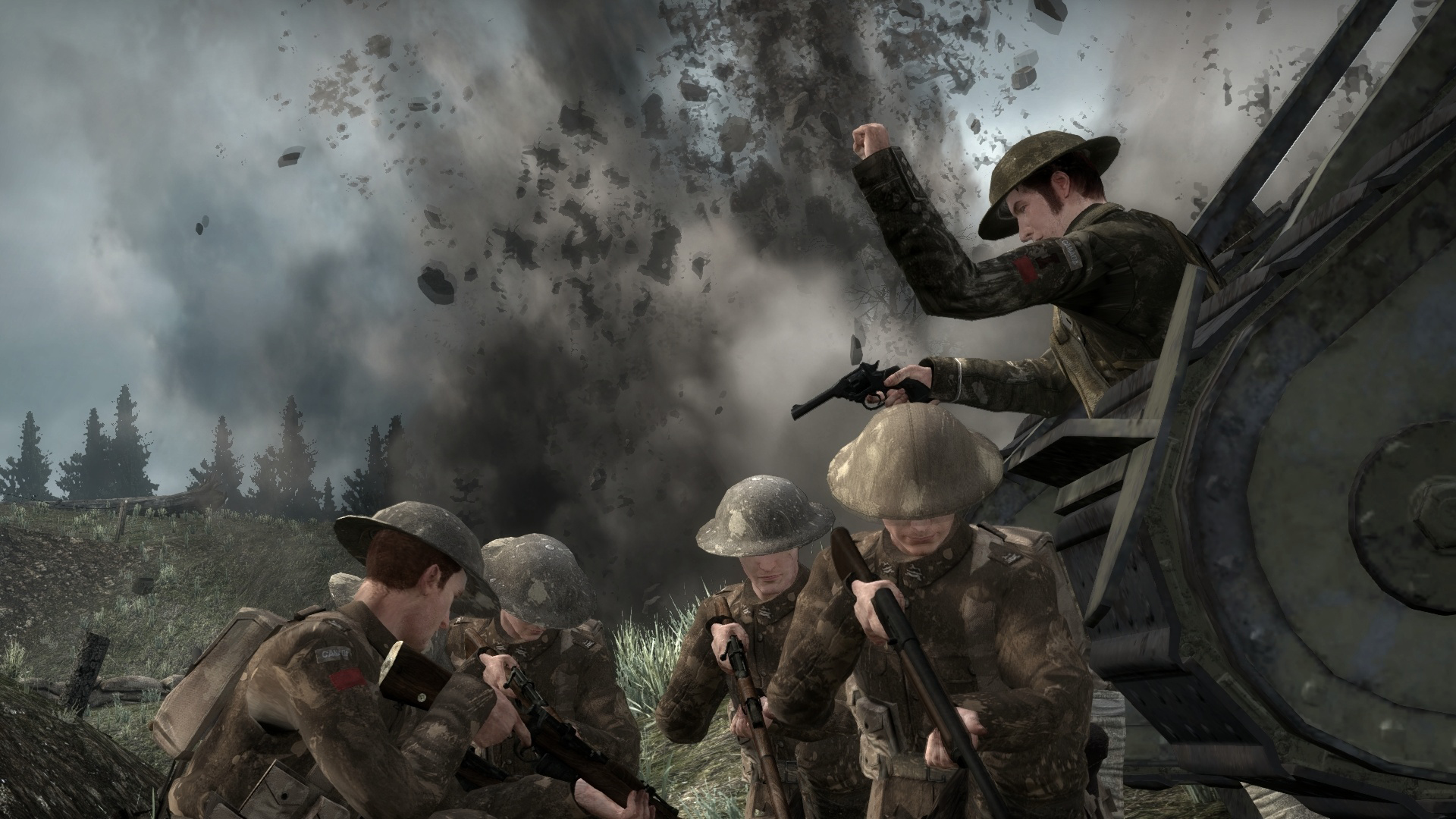 INFORMATION FOR SERVER HOSTS
If you are a server host looking to start up a Day of Infamy server running the Screaming Steel: 1914-1918 mod, there are a few things you need in order to get it running. Here follows a list of necessary information like playlist locations and Workshop ID's:
Playlist paths:

ww1/mp_battles (Pure PvP)
ww1/mp_battles_bots (PvP with bots filling empty slots)

Starting map: "somme" "liberation"

Workshop ID's:

id=1454108722 (Main Screaming Steel files)
id=1095516761 (Somme)
id=1170130416 (Passchendaele)
id=1170132122 (Nimy Bridge)
id=1170133655 (Valenciennes)

or

id=1455070029 (Workshop Collection containing all the necessary items)
If there are any details that are unclear, you can make a forum topic in the Workshop discussion section previously mentioned in this article, send me (ashton93) a Private Message here on MoDDb or you can add me on Steam so we can talk directly: STEAM PROFILE - ASHTON
THE FUTURE
As mentioned in our previous article, there will be additional updates in the future. To begin with we will be focusing on tweaking, adjusting and fixing our first release, but later on we'll bring on more content in the form of maps, weapons and playable units. While we'd like to add additional factions to the mod, this is a huge undertaking, and thus we can't guarantee something like this. We will instead be focusing on fleshing out the current factions and theater of war (Commonwealth Forces and Imperial German Army on the Western Front) with additional content.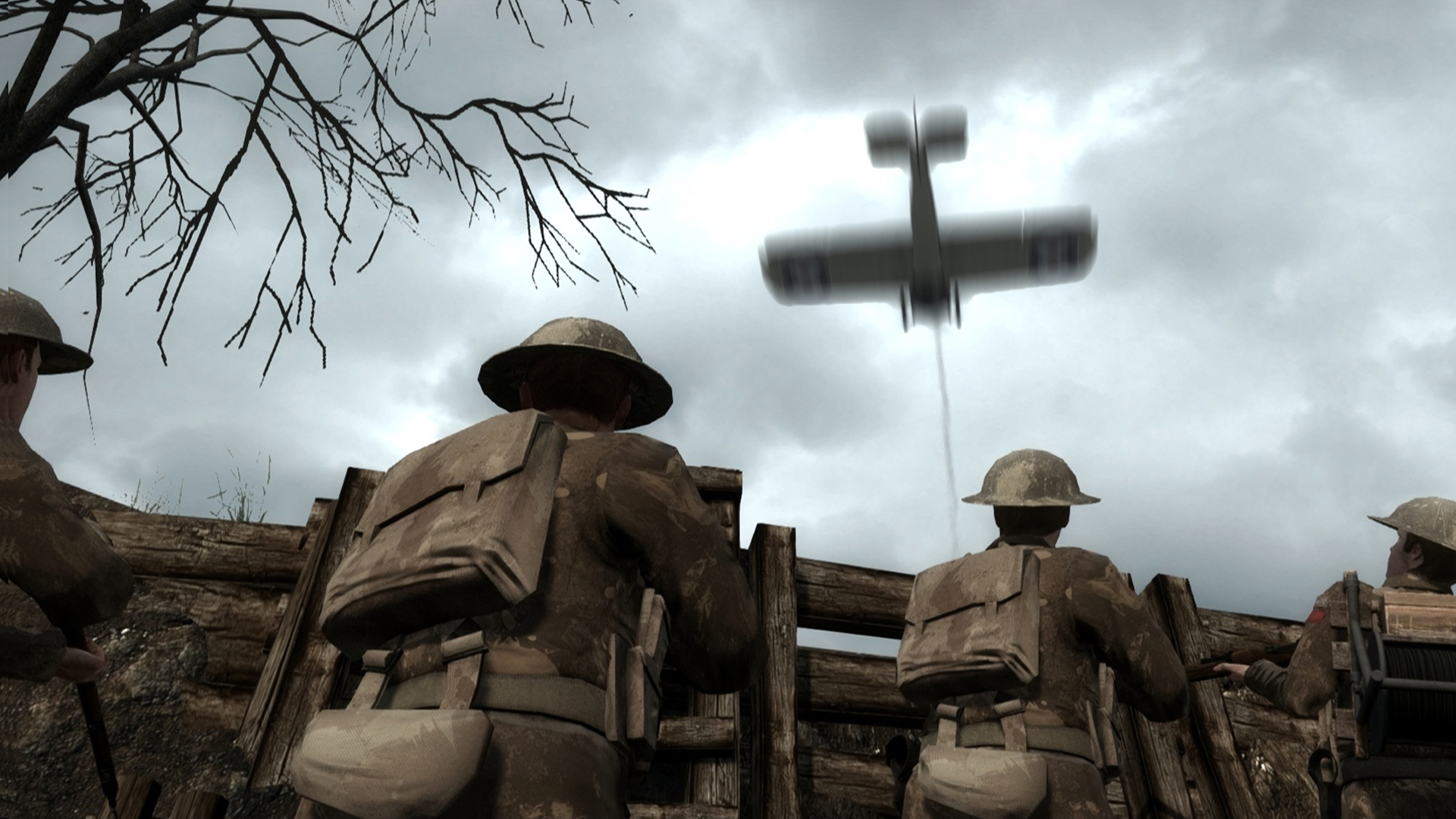 LAUNCH TRAILER
For the release we've also got a launch trailer. It was recorded and put together by Chrismo1233 on our team, and we reckon he did a pretty good job! The piece of music in the trailer was composed by Miika Mettiainen, and the piece is called "After the Storm".
We hope you'll enjoy the launch weekend and the future of Screaming Steel: 1914-1918, and we're all looking forward to seeing you on the battlefield!

The Screaming Steel Development Team