Devupdate #2
So, that time had came again. Todays devupdate is focused on showing some of the scenery where the missions will take place... But you don't care that much about the trees, rocks and the houses.
What you do like is the armor and rolling stock. Yes, we know the axiom where firepower > houses and rocks, in terms of fun. Here's some armor, sorted by the number of barrels and their caliber. Stop touching yourself.
Here's an opener. If one designs a howitzer to fire low velocity shots to relatively close ranges, while not only retaining the firepower related to caliber, but also improving it by an order of magnitude, that one engineer deserves a Medal of Honor at minimum. What our engineer missed is the fact that this contraption weighs 305 kgs (history moment: Bigger and older Soviet mortars weighed less), and as such, it isn't very infantry friendly. Probably that's why he never got the medal. Presenting here, the M30 107 mm Heavy Mortar. In its normal habitat.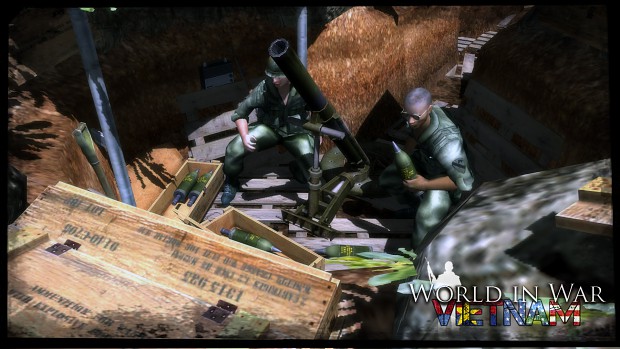 Now here we have some original thought. If the guys in the logistic department are being assholes, and won't allow you as many tanks you would like to have, what do you do? But of course, you get a DVD with Dr. Frankenstein, some popcorn, high caliber machineguns, and a big wrench. What happens afterwards probably comes to this. Presenting, the M35 Truck, and its mutated cousin, the M35 Guntruck - in this variant, sporting 4 M2 Brownings.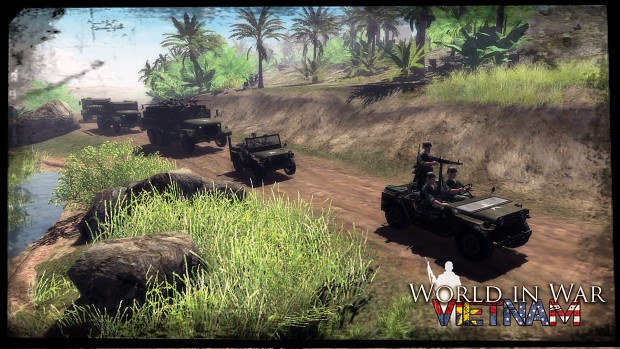 Presented here, we have two vehicles that share a same ancestor. One of them you already know from before. What you don't know is that it grew a couple of extra machine guns from boredom. Presenting, the M113 ACAV, the bane of Vietcong + a M151. Yes, ACAV is THAT badass that it needs an escort to warn the people of its awesomeness.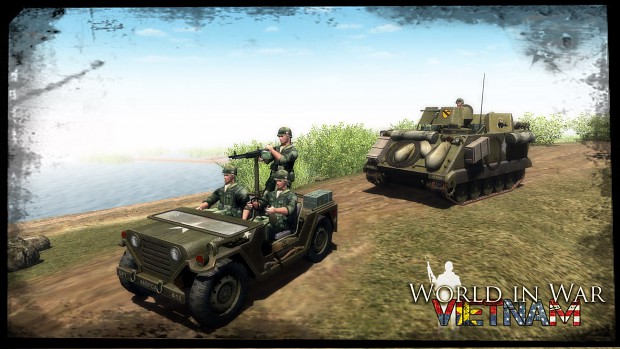 And his little chibi-sized younger brother, the M114.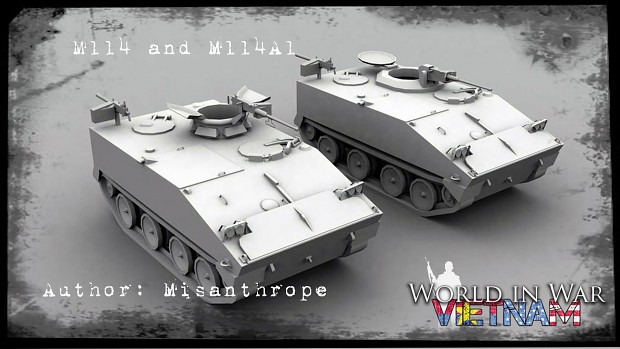 Hm. Doesn't quite rock your boat? Let's try the Soviet school of armor. With one 73 mm gun, one 7.62 mm machinegun, an AT3 ATGM launcher, and with more firing ports than a Neanderthal can count, this Soviet engineering marvel has the potential to ruin the day of any contemporary US armored vehicle, and their grandma. This heavy tan... Eh? Say again comrade? It isn't a tank? You're kidding me. That's an APC?
The Soviet school of engineering is proud to present the BMP-1. Let the Red banner fly high!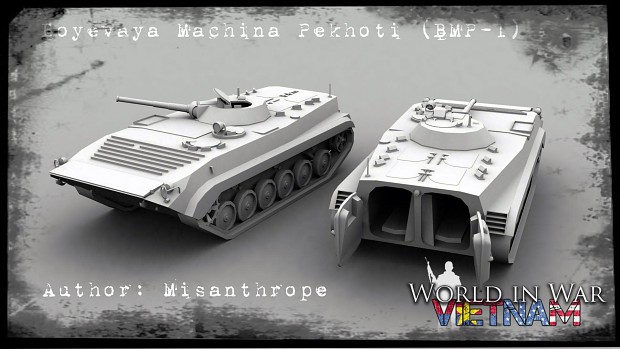 Still not enough guns? More barrels? You got it? At a whooping number of 6x107 mm barrels, 4x.50 cal barrels, and one .30 cal barrel, this handsome fella is sure to become a frequent guest in any gun nut's wet dream. Or a Vietnamese guy's nightmare. Presenting - M50A1 Ontos - The Thing!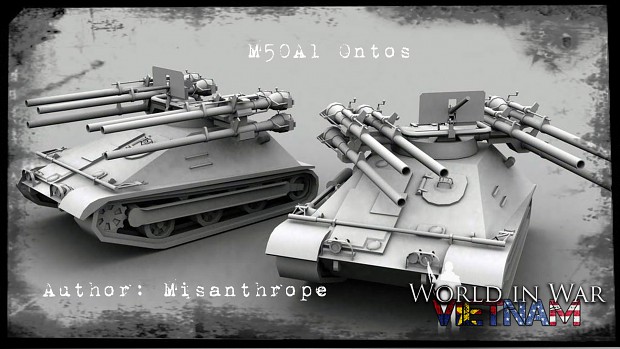 Come on. Still not happy? Jesus Christ, some battleships had less guns than Ontos. Guess we'll have to make do with ordinary screenies. Pipe down, more devupdates will come.
---
Happy?
I thought so.
For the World in War team,
~HrcAk47