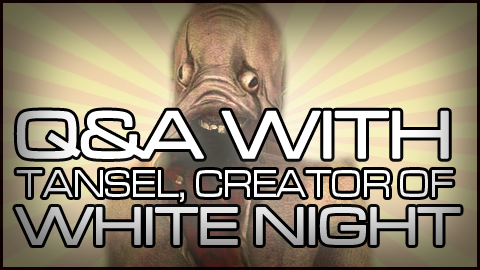 As promised, translations for White Night are coming along nicely and first pack includes three different languages:
- German: by donderon
- Czech: by Numennes
- Turkish: by me. Yeah, me.
Grab them here!
I'm still accepting translations and if you are willing to translate White Night to your language, just drop me a pm.
Another thing is, as I previously wrote, Nordrassil Radio interview is finally up! I had a very nice and fun talk with Morfar, which is nearly 50 minutes long.
Bear in mind that English is not my main language and it's the first time I've spoken English this long.(Second one was a presentation that I spoke 30 minutes)
Have fun!