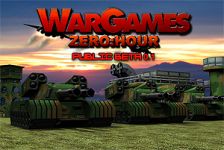 Today is the day all of you have been patiently waiting for...
The very first beta release of this mod :)
i have not much to say about it other than i and my team am very happy that we have made it to the first release and hope that many more will come with the not so distant future.
for now all just head over to the download section of the website and grab your own copy of the mod release and live yourself out ;)
also for those who want to read the readme while downloading you can view it here
Ejoy!
~WGZH team