Work on W.A.R. Project moves forward as new stuff and ideas are worked on. I hope you will enjoy current WIP update.
Normand gave us permission to use his models in W.A.R. Project. Because of that I'd like to show you them. All of his models will be used, same as 52-K gun he is working on right now. Next step is zlatorog and his models, but it's for near future.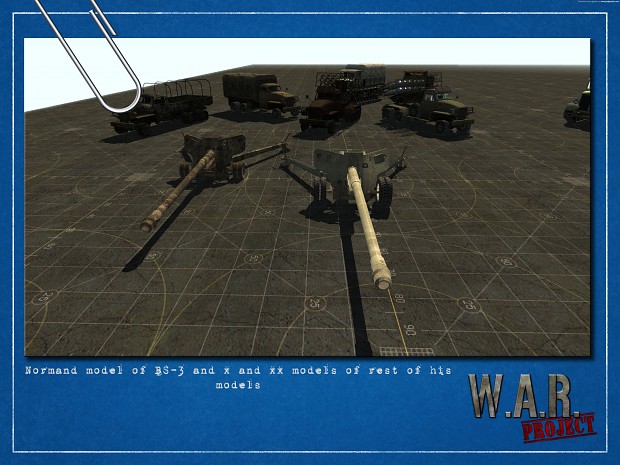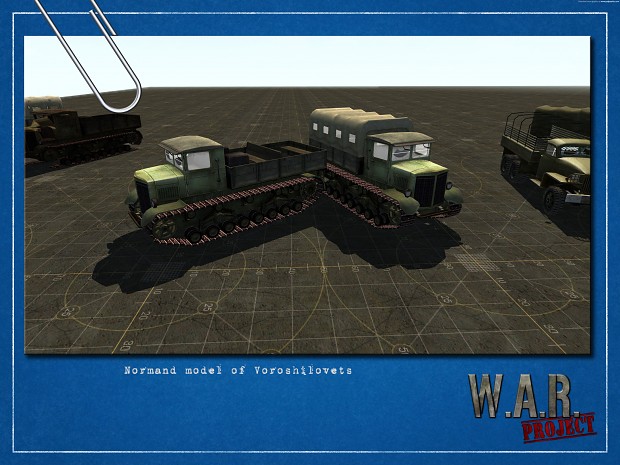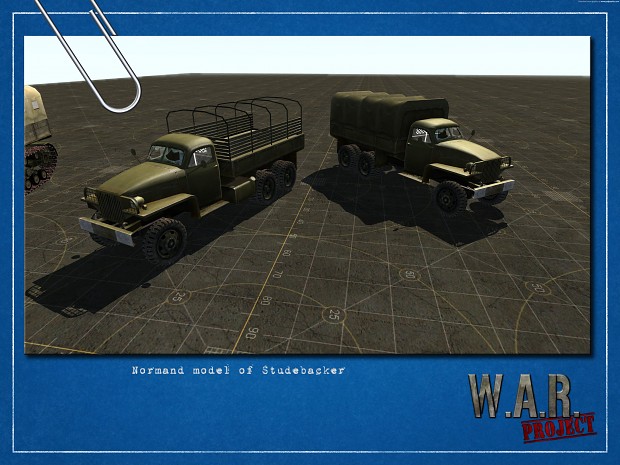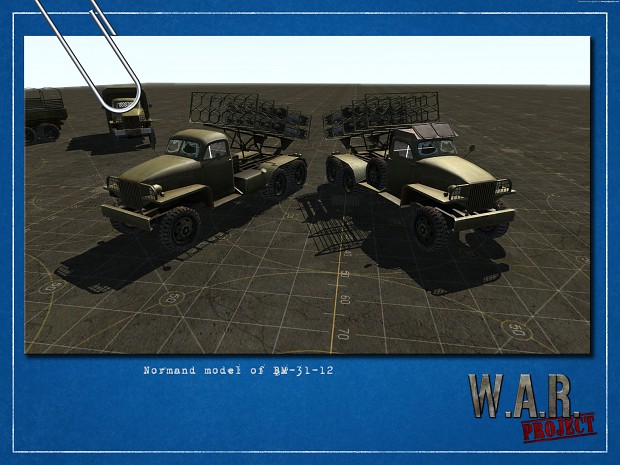 Right now I will work on new textures for them to make some different soviet and LWP markings.
At the moment in work in progress status we have:
- M4A2 texture (60% done)
- IS-2 LWP special skin (basic one done)
- ISU-152 LWP special skin (basic one done)
- Centurion skin (planned)
- T-54 skins - Soviet -2-3 variants, LWP 1-2 variants, desert variant, 2 winter variants, 1 Finland variant, and some other planned (no particular plans for this unit, but who knows)
- final porting of M4A2 and T-54 to game - removing bugs and errors with x model
- new skins for Normand models
- porting rest of interesting models from Red Tide
- infantry skins for US Soldiers by schachmatt
- multiplayer map Ardennes by schachmatt
- 8vs8 multiplayer Steppe map by asureka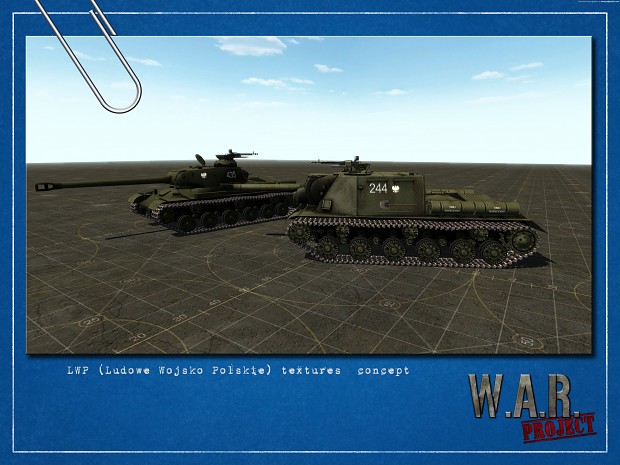 Simple texture conversions for IS-2 and ISU-152. Nothing special as this is just adding sign and changing colour. I will make some special variants of those skins - more interesting, for particular vehicles used by LWP in last months of WW2 and post war.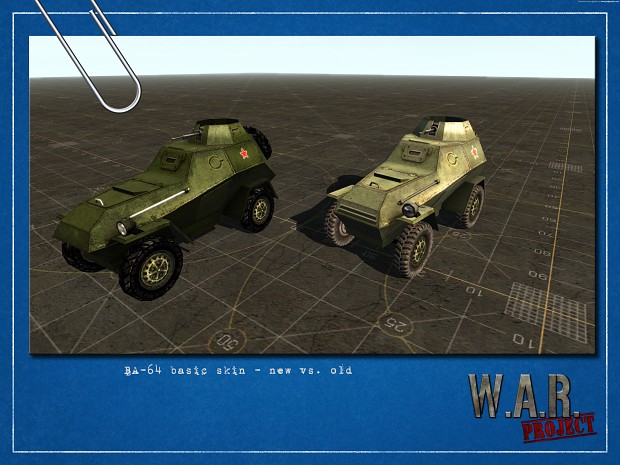 In this case you can see a completely new texture for BA-64 I made - at the moment I have 2 variants of it - LWP and Soviet one. I'm planing to make a dirty variant and camouflage one - similar to one in game. Both x and xx variants done. New tyre will be implemented to all wheels in game.
Also I'm waiting for new patch for MoW AS, as probably there will be new model of T-34/85 - as I have found it's sp texture in files (you can find some info on it here but only in Polish). I will make then some more variants of skins.
I have spent much more time on textures right now as I have a small problem with porting models from Red Tide, problem I can't solve, and many other modders too - when trying to check inventory of damaged model - x variant - game crashes. When I will solve it I will move forward with porting stuff.
Ok so, that's it for now, I hope you'll enjoy those changes, and let's go back to work!
P.S.
Oh, one more thing - I'm still looking for help with mod. Mostly coders and graphics as my plan is to create a texture conversion together with all other changes so I need a lot of graphics. But map makers also will be welcomed as this is always needed.