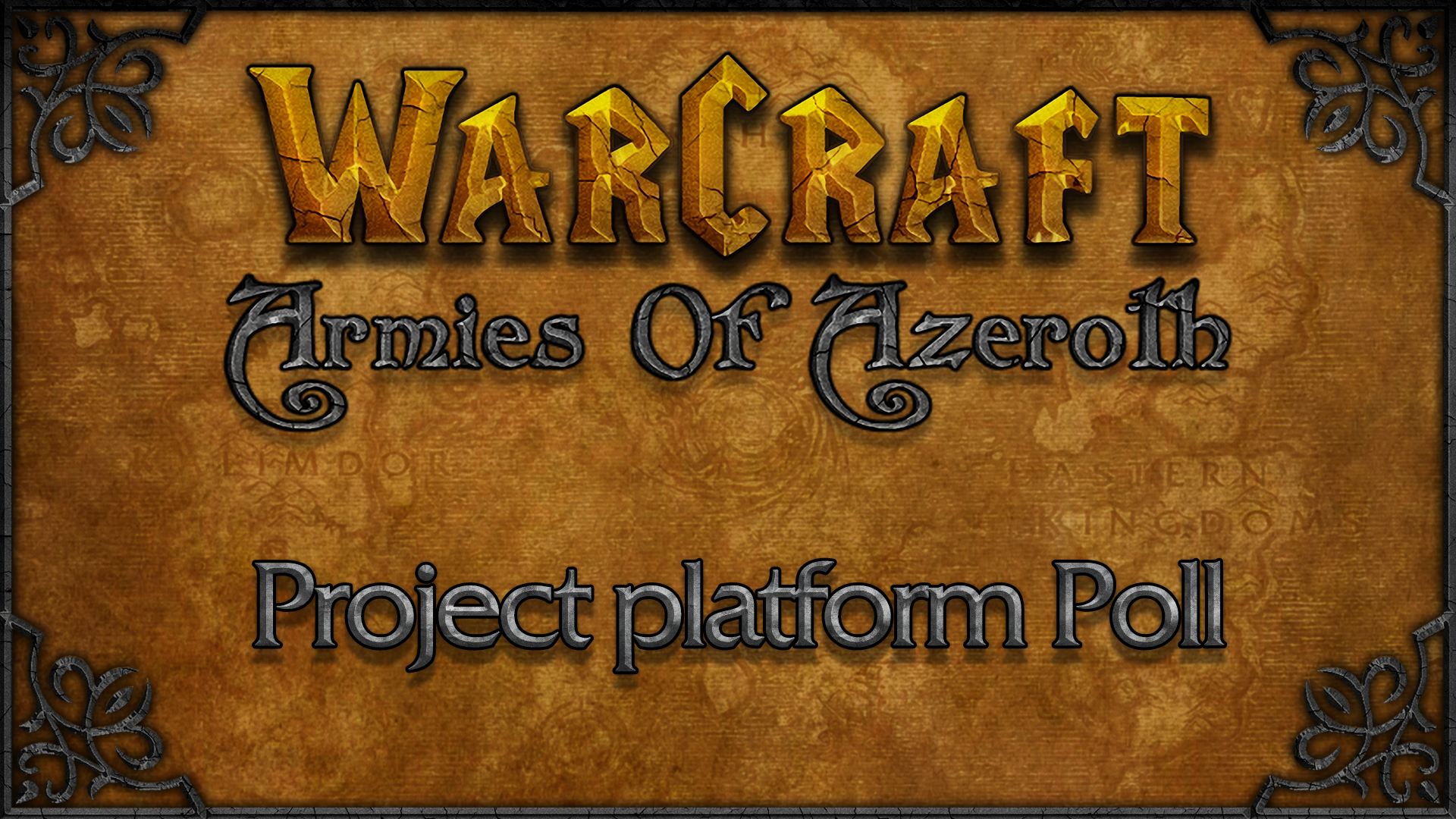 Hello everyone!

Today is up to you to decide what's come's next with our project.

The main point of this poll is to figure out your preferences about development platform for our project.
In the recent past our team thought about multi-platform mod.

It means that you will be able to play our mod on WarCraft III with our models, updated game-systems and with DirectX 11 and you will also be able to play Armies of Azeroth on StarCraft II as well, which has great development potential.

But at the same time we don't want to take a risk. That's why we decided to have this poll here and give you an opportunity to decide which development platform do you prefer: WarCraft III? StarCraft II? Maybe both of them?

Do not hesitate! The future of Azeroth is in your hands!

Vote Now!