This is a user contributed mod to GoMule by movomo, who had posted some questions asking about making GoMule compatible with UVLoD. So he went a head and updated this program to support Expanded Stash + Expanded Merc for UVLoD and other mods using these features.
I know a lot of people ask for infinite stash to be added to UVLoD, but since this isn't added, GoMule X is the next best thing. You can save all your items and share them between all your characters. Its like a 3rd party program that provides an infinite shared stash.
Thanks movomo !!!
1) Download the original GoMule
Gomule.sourceforge.net
2) Download GoMule X addon
Moddb.com
3) Change the Project Preferences Option in GoMule X to "Extended" under Storage layout"

GoMule X Expanded Stash - screenshot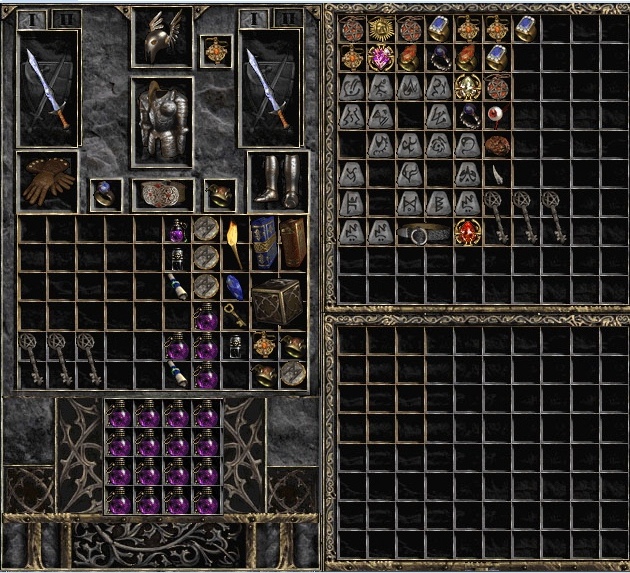 GoMule X Full Equip Merc - screenshot