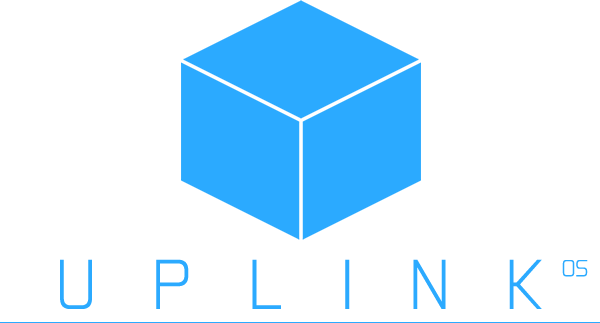 The new windowing system.

Hello beautiful people of ModDB!
As I've said in the announcement article, I've implemented most of the backbone for the mod. That means that I'm now steadily putting content back into the game, and so, for the last couple of weeks, I've been working on Uplink's windows. The old system was pretty primitive, in that you could only have one window opened at a time and they were static. Not anymore!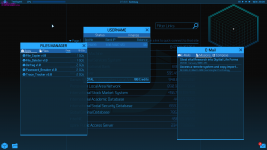 On the right, there's a screenshot that can give you a pretty good idea of what you can do with them now. They can be dragged, you can open how many you like and they have tabbed browsing!
The tabbed browsing is the one I'm most proud about, since now you don't have to wonder through numerous windows to find what you want and have also helped me to double-down greatly on ergonomics.
The only windows left to create are the LAN Viewer and the Cheets Screen(!), but I'll have to get back to them later, since I really need to start creating the Apps!
Without further ado, here are a few close-ups!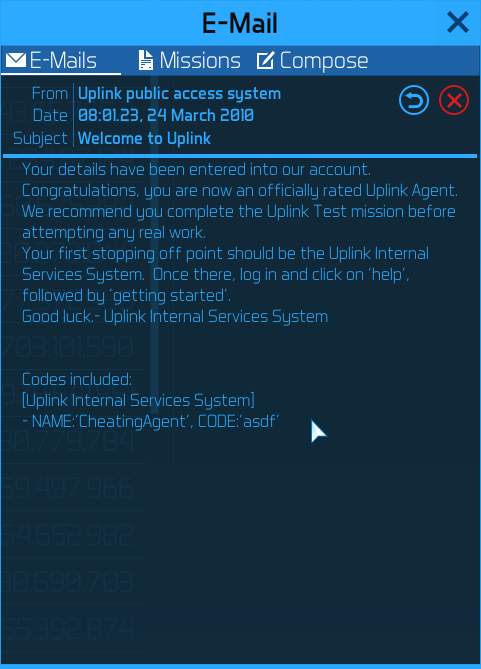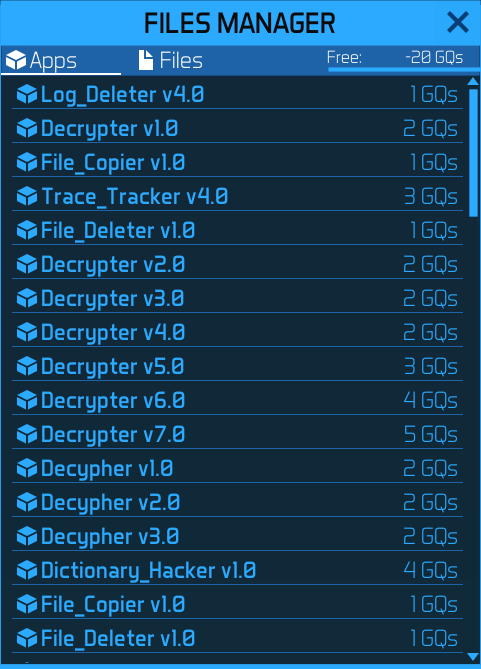 -20GQs, 'cause I be cheatin'...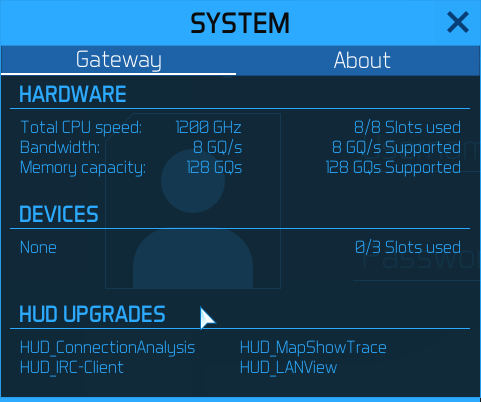 You no longer have to open the "View Gateway" screen now. You have all the information you need about your PC in a single screen!

I hope that you enjoyed reading this and that I'll see you around next time when I'll be talking about the Apps.
Happy modding!

PS: Screenshot dump!