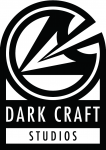 Triptych
Happy August, or by now September, I suppose. It has been a harrowing last six months as I established myself in a new city to live, overcame more than a dozen hardware failure obstacles for my workstation, and acclimated to some new scheduling priorities work wise. But now I can catch my breath, unwind, and vent to you guys about Triptych. I have a lot to talk about, so I've bullet pointed what /you/ might be looking forward to reading
We are still on track for a release this year. I have managed to reduce the working set of tasks required for launch down to three months work; with a total estimation being December. This has become more clear than ever with the integration of Trello in establishing a footing to appease the community on what, where, and when I am doing anything at all regarding Triptych. You can help to establish this by becoming a beta tester. Please email me (All contact information at the end) about your interest in crushing bugs and squashing mundane issues, and also comparing performance and rig consistency. All you need is a copy of Crysis 1, and a lively communication skillset. The official testing month is November -- I will try to give every tester $20 for their efforts (It won't be much work.) before release.
Re: Open Beta/Demo/Split Parts?
I am sorry to say that there will be nothing of any kind in regards to public or open sampling of Triptych. It will be tested privately and in house and a media campaign including Lets Play exclusivity, and a full trailer, will be all there is to see before it's actually out. That is not to say it's the end of the world, but I will say that Triptych will not be exposed early and harshly to the public again. If you want to Lets Play Chapter 1 before it's out (This happens in November) hit me up! Email or PM works.
Re: Can you tell us more about it? Game longevity? Content and style?
Triptych is a linear narratived explored in a first person perspective through walking and minimal interaction. You are set to observe, listen to, and experience a particular tale. There will not be any: Combat, Death, Stats, Huge Puzzles, Inventory, Riddles, Alternate Endings, Alternate Paths. There will be: Nonlinear levels, a dynamic narrative, sophisticated book reading, minor puzzles, exploration and discovery. I have been developing in this genre for almost a decade, but I can say now that is has established footing elsewhere, Triptych is a walking simulator.
Triptych is a Weird Fiction horror style with roots deep in Occultism, Necromancy, Paganism and Gnosticism, Philosophical Pessimism and the emotions corresponding to death, loss, betrayal, misery and atonement. Within you'll find Lovecraft, Ligotti, Blackwood, Machen and dozens of other personal inspirations and touches.
Triptych currently is undergoing a transparent development feed using Trello, which is a nifty indie platform which allows me to conveniently stack and arrange 'cards' that represent my current tasks and how close I am to reaching development status. To be more transparent and constant, I decided to take part in this system. Here is the link to it; Trello.com
Please be sure to also follow Dark Craft Studios on Twitter, linked below to your convenience. #Triptych and #DarkCraftStudios will both get my attention; also, PM me here or there for any personal offers, conversations, insight or critique! My email is, Darkcraftstudios@gmail.com