Not exactly on the planned schedule, but here it is. Version Alpha 4c with its assortment of new units, improvements, adjustments, and bug fixes!

This patch adds several fundamental units to the game that had been missing so far. Each faction can now build their own dedicated transport aircraft specifically set up to be used for aggressive drops to the enemy flanks. While construction aircraft have been able to do this, they are too costly and slow to build in large numbers and not properly set up for the task anyway. In addition, GoK finally has access to their construction submarine and floating shield nodes, while Arm and Core can each build their own floating perimeter defences.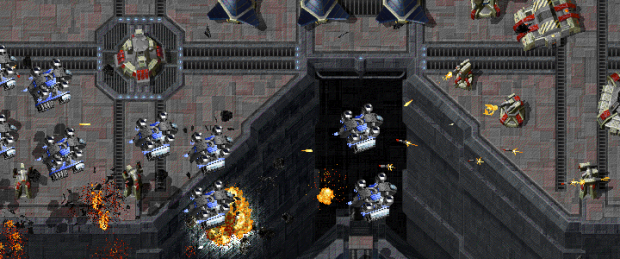 Alpha 4c carries on with the weapon effect overhaul by reworking all weapon projectile models. Not only do these new models have improved appearance, they also fix a variety of glitches related to some previously undocumented quirks of TA engine.

There are also a couple improvements to TA engine once again; target lock and sweetspot fixes have been implemented.








Alpha 4c files and unit guides are available at TA Zero website.

The hotfix, for those who need it, is included within TA Zero Alpha 4c patch archive in a separate folder. The hotfix for Alpha 4 should not be used with Alpha 4c.
New discord channel: Discord.gg