As of Oct. 8th Tier666 Version 2.2 hits 10000 of download count!!!
Incredible!!!
Special thanks to many q3 players across the globe.
Here is the proving stats(including torrent, gamefront, rapidshare, megaupload, etc...)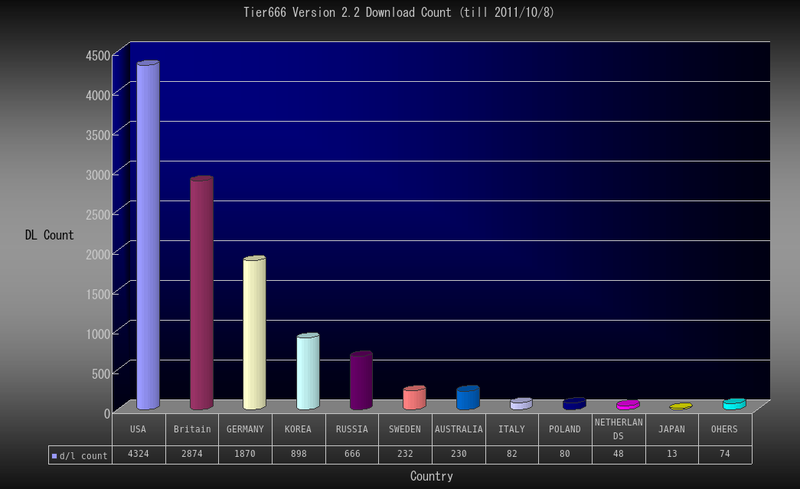 The next version(3.0) will support a new gametype with a new existing custom map.
Please refer to video section for the detail.
If things go well, it will be released in a week or so.