Each map will include a few Mutant Armories. Once captured (and held) player can build 4 Forgotten units to help defeat his opponent!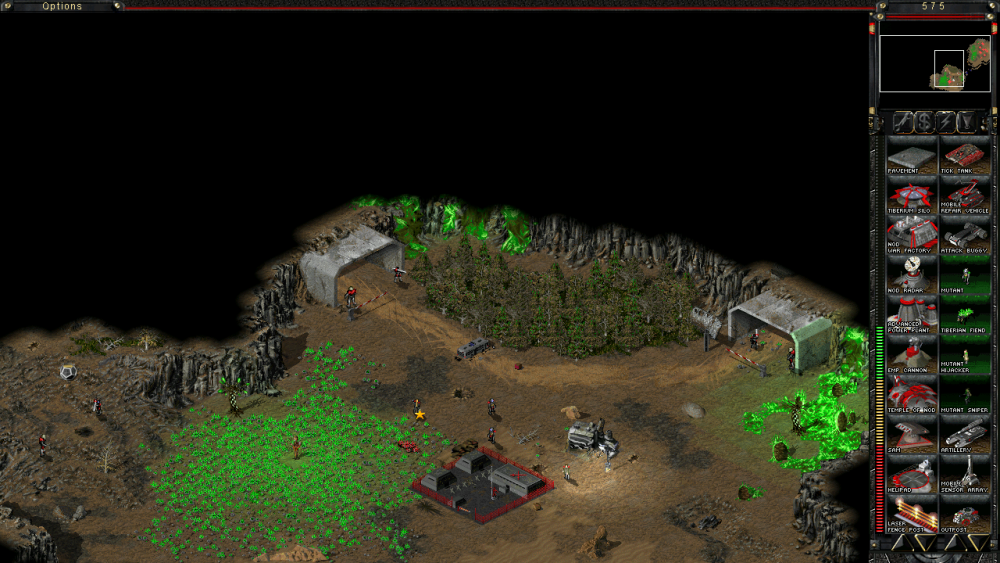 Mutant - Forgotten equivalent of Light Infantry! Can heal on tiberium and is easily pissed. msselect2.wav
Tiberian Fiend - Their friendly doggos (kinda glowing tho)...
Mutant Hijacker - cause why should Nod have all the fun?
Mutant Sniper - Forgotten elite unit, which can be the best or the worst unit in-game depending on how you can handle her!
Worry not though, if you are not a fan of this feature, you will be able to disable it with a new option!

Lastly, Zoom3000 did a great job on beating ExtraHard AI in TR! Check out his vid here:
Have a good day 😛