The B Path
This'll be a pretty vague synopsis on what you can expect from the B path.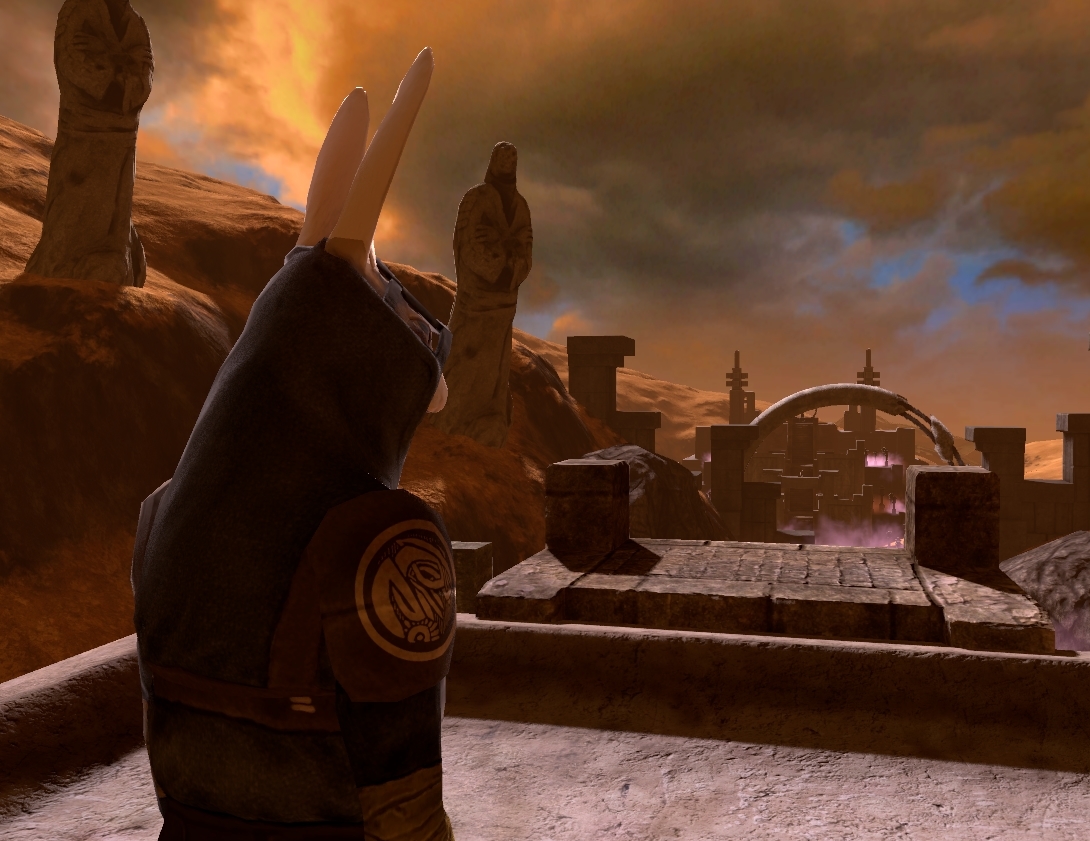 Environment
Throughout the B path, the player (Ghost) will be exploring the lost ruins of two ancient civilizations: Old Arliss, and the Ancients.
The Ancient Empire's real name is unknown, but they were the first to attempt colonizing the Therium. Their buildings are structurally sound enough to still stand today (albeit crumbling and decayed).
The Cinderbreathe Empire are currently trying to reclaim every lost bit of the Ancient's ruins, with varying success; though plenty of the ruins are still standing, most of them are destroyed beyond recognition.
Level Design
The level design'll be more open and non-linear then the other paths: most areas in the B path'll be open, wide spaces with plenty of cover and patrolling enemies.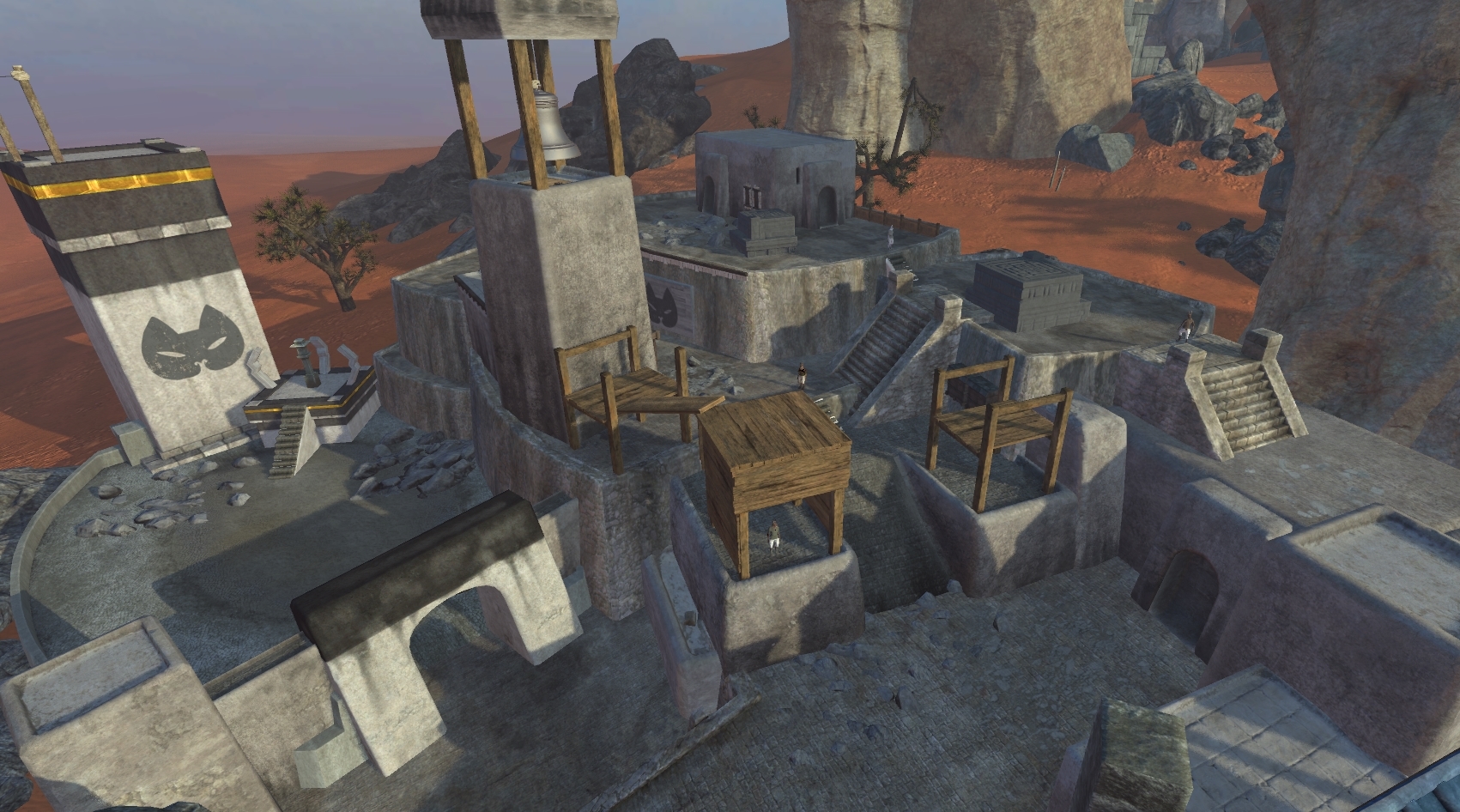 It'll probably be the most difficult path out of them all, as the enemies you'll encounter will be a lot harder then normal. They're pretty much the equivalent of Lugaru's wolves (as for who they are, I won't spoil it).
Because of the difficulty, it'll encourage stealth through mutliple paths to take, patrols & difficulty.
Storyline
Don't worry, there won't be spoilers here.
Every single path explains different aspects of the lore & backstory of Therium-2: the B path will focus mostly on the environment the entire game will take place in.
The storyline'll expose most of the lore surrounding the Ancients & the Old Arliss empires, thru both the plot, expository notes and environmental storytelling. Careful players will find notes scattered around the levels, explaining the 'supernatural' elements of the game. It'll also expose lore & backstory on the character Jairo.
Of course, I can't explain too much about the plot & storyline without spoiling a whole ton.

Hopefully this article wasn't too vague and horrible; I just want to make sure most things are found in-game.
I will do an update later on what the storyline of the entire game'll be like, who the characters are (who the hell is Jairo?) and where the game is set (what the hell is the Therium?).
That, and more focus on the Cinderbreathe Empire, as they're one of the most important 'characters'.