The Global Defense Initiative (GDI) was founded on the date of October 12, 1995. As a united military force to combat uprisings and terrorist activities, GDI's initial goal was to preserve world order by combating global unrest. Eventually it outgrew this mandate and became a world government.
Originally GDI won the First Tiberium War under the command of General Mark Jameson Shepard thinking their nemesis, Brotherhood of Nod, had been defeated. After the years went by the retirement of General Shepard lead to the infiltration of GDI command by global elitists, which used the power of the GDI military and their victory to control the masses. Media became a powerhouse for distraction as liberties and freedoms were outlawed tightening the grip of the global elitists. This lead to uprisings against their control in which the ideal of the Brotherhood promising to liberate the people from their oppressors grew. On February 21, 2047 GDI command instated Martial Law to ensure the control of the people which lead to a world wide epidemic, triggering the return of the Brotherhood of Nod. This is the beginning of the Second Tiberium War.
---
When modding from the original Tiberian Sun, I gave GDI and Nod a set of traits that all units a structures followed giving them a unique play style and strategy for victory. GDI forces are primarily focused in four main area's which are: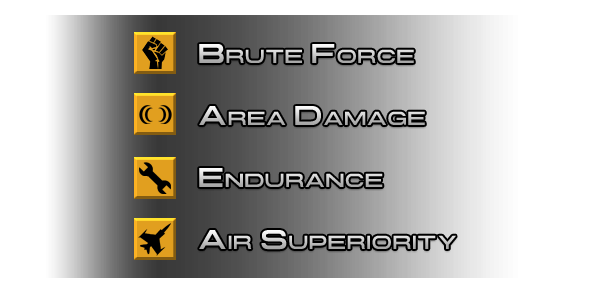 ---


One thing GDI is best known for is heavy armor and brute force. GDI units have the highest strength aided by kinetic firepower such as cannon's and missiles, which make them a powerful adversary in large numbers. The Grenadier, Titan, and Phoenix hold higher hit points and heavier armor than their Nod counterparts and will prevail in a 1 versus 1 battle. The Mammoth Tank is the strongest vehicle that can be constructed though sporting a high price tag and low rate of fire, it's sheer damage burst is so high it can destroy some vehicles in a single volley.

Unit's such as the Grenadier, Armadillo, Hover MRLS, and Phoenix have wide impact damage and are very effective versus groups of hostiles. Though their damage potential may not be significant against single targets, their ability to damage multiple enemies at once make their overall damage dealt very high and should be challenged with caution. The Hover MRLS is an extremely powerful vehicle having the ability to fire upon land and air, as well as traverse over water and fire upon enemies a long distance away. It's weakness however is light armor with low hit points and lesser than average speed.

Like the turtle and the hare, GDI wins not by sheer speed but by steady endurance. Since GDI units on average have higher hit points than Nod units, being able to survive an assault and then repair damage you've received can turn the tide of battle in your favor. Repair drones can fix your damaged vehicles at a distance keeping them out of harms way and without any cost, when compared to using the repair bay.


The eagle is the king of the skies and so is the GDI airforce. Focusing solely on air power is a viable option as the orca is quick to get in, do damage, and get out. The Phoenix is a behemoth of an airship and can do massive damage if not taken out quickly, though it comes with a hefty price tag. The use of the orca transport and jumpjet troopers ensure that if an area needs to be captured first, GDI is the best equipped to do it.
---

Here is a list of units available to GDI showing their stats and unique abilities.
- Infantry -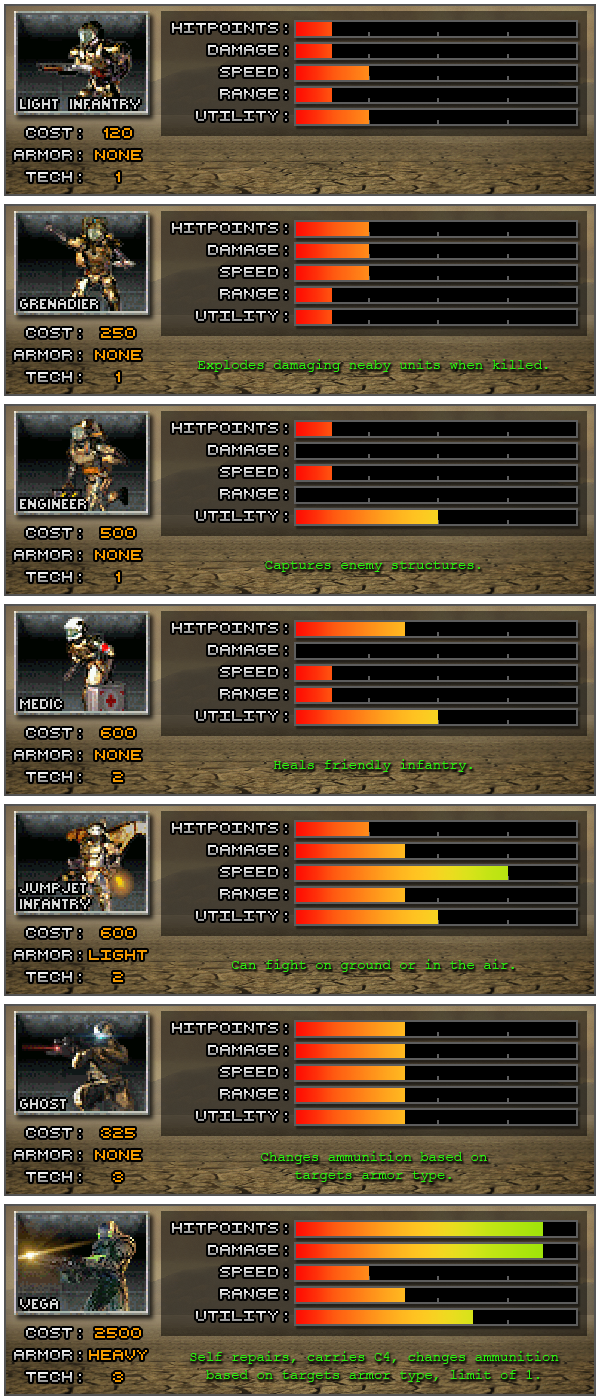 ---
- Vehicles-

---
- Aircraft -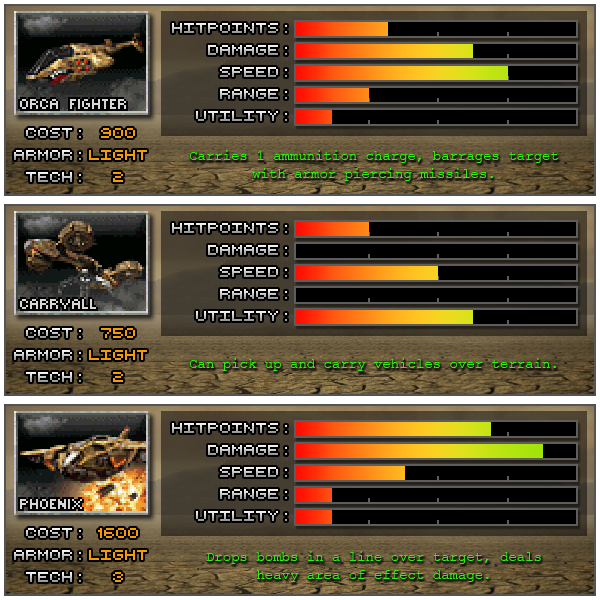 ---
The GDI faction is a powerful force and when harnessed by a skilled player can wreck havoc on the battlefield. What you've seen here was not all that GDI has to offer and being able to utilize this factions aspects to it's full extent will take time to master.