V2 is having a massive progress, but some things still need to be done.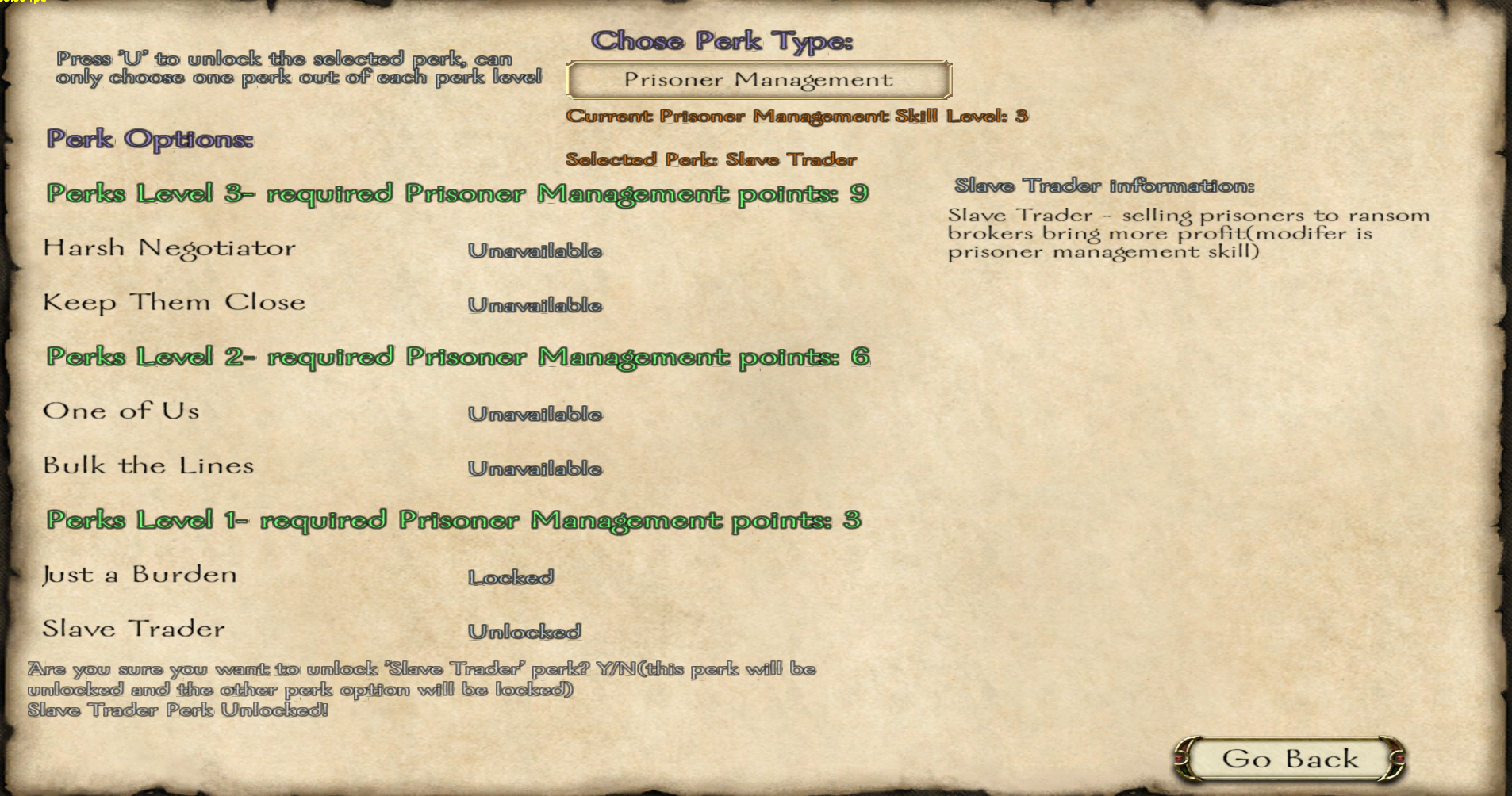 The first version of the mod(V1) is known to be "broken", not that playable, V2 goal is to fix that and later versions will be to improve it, but first to get it playable is most important, some things on the upcoming V2 will not be complete in order not to delay it, but it mostly be playable and give you the experience V1 didnt brought, V2 taking long mainly cuz that version was re-done from the start, not using V1, so a lot of things had to re-done.
Many information on images or videos posted before this article were improved and some were changed, for example no minor factions(yet).
- New character creation with new menus and options.
- New map fixing most of the path problems of the AI.
- Sacrifice sites in the native capitals, will let you give the site prisoners that will be sacrificed after a week and grant you some money for each prisoner you gave, you will need to refill that site if you wish to gain more money as the prisoners just got sacrificed.. only native player culture will be able to do so, the option will not be granted to those who choose to join the Spanish side at the character creation menu.
- More than 10 Work Camps around the map, that the player can own those and get the specific work camp goods(for example Cotton Camp will grant you 4 Cotton each week that you can sell).
- New Troop Tree view presentation(larger scale more convenient).
- Some extra new menus.
- Native and Apache Merc Camps to hire troops.
- Spanish port in Cuba, only accessible to European player culture, a location that the player can hire an army from Europe, hire some small amount of mercenaries, sell items and sell prisoners.
- "Thunder brave", An option to upgrade Apache or Chichimec troops to a gunner troop, will only appear for them if they are in your party and you have a gun(to basically give them).
- Extended Prisoner Chat.
- Party icons will now change from 1 troop in the icon to 3 when the party will have 35-85 troops and 5 when its 85+.
- New skill: Foraging.
- New items.
- Items re textured.
- New troops and the gear has been reorganized for all the troops.
- Turkey instead of Cattle.
- Can hire an army when you have your own land via the staff in your court.
- Hire common Native recruit in villages and faction troops in the castles\towns if you play as Spanish.
- New player faction customization kingdom management as your own when you have your own kingdom(name and gear).
- Can meet the Guild master and Village elder immediately.
- Center reinforcement, send reinforcement from bound villages to the town or castle in siege(automatically).
-New troops and the gear has been reorganized for all the troops.
- AI lords build upgrades in centers.
- And more..