Introduction:
I decided that I really want to start showing off more of the content that I have been working on for this mod. Today I want to feature the first map (though in the final version of the game it will be second to a tutorial map).
The Forest Temple
Now, for those of you who have played LoZ:Ocarina of Time, you know the Forest Temple is always first. We begin with our protagonist outside in a dense dark forest.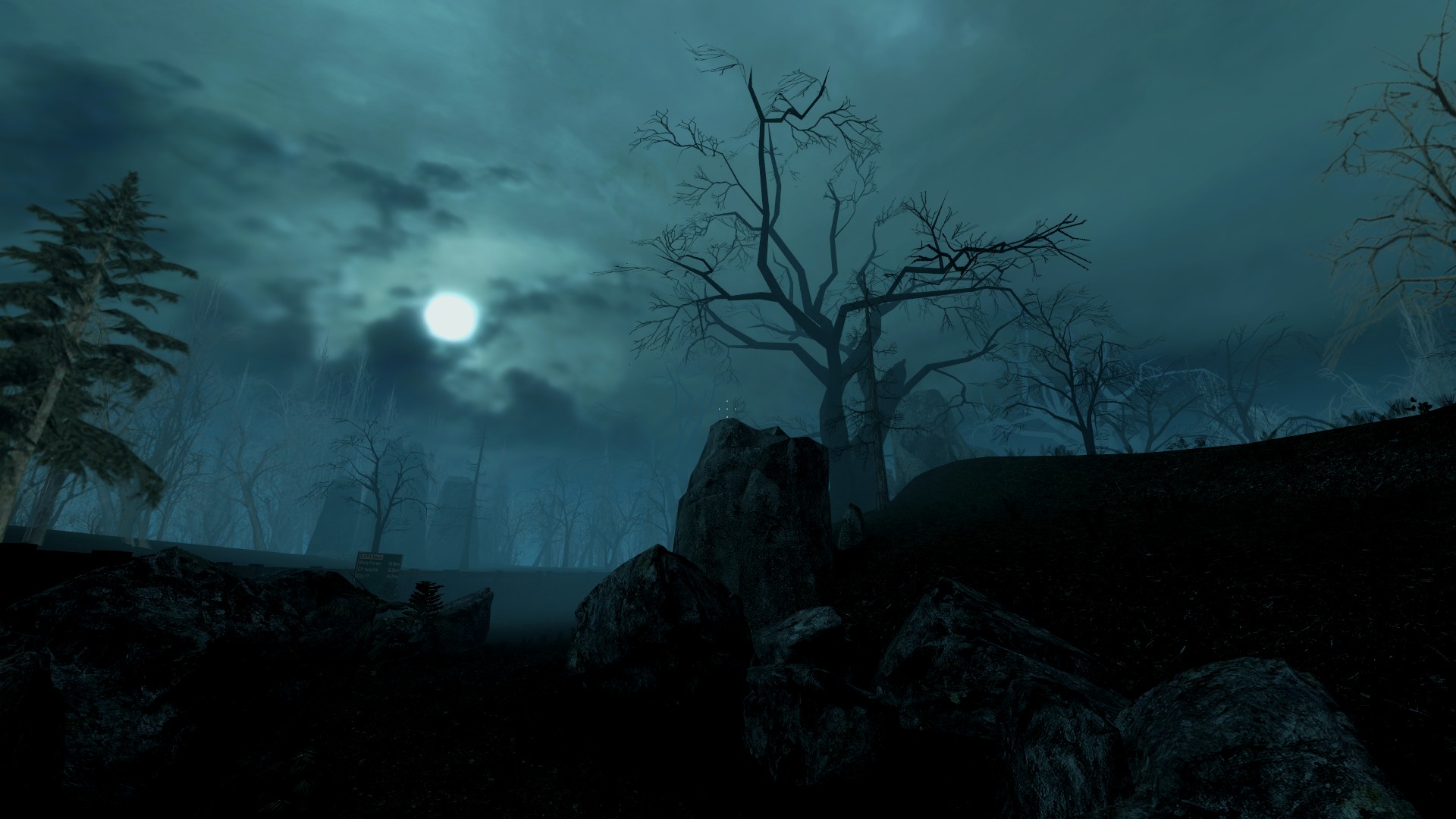 Here I would like to discuss the first feature that I am adding that will hopefully differentiate this mod from classic HL2 gameplay. From the beginning you are allowed to freely explore a small part of the forest, move on to the second map in the game, or complete the temple. I will not go too in to detail (so as not to spoil the plot) but essentially the game can be completed however the player feels like it (to an extent of course) and the game will reward those who explore.
Upon entering the temple you will find a note left behind by another character featured within the story - Aleks. You will find his notes scattered all around the world.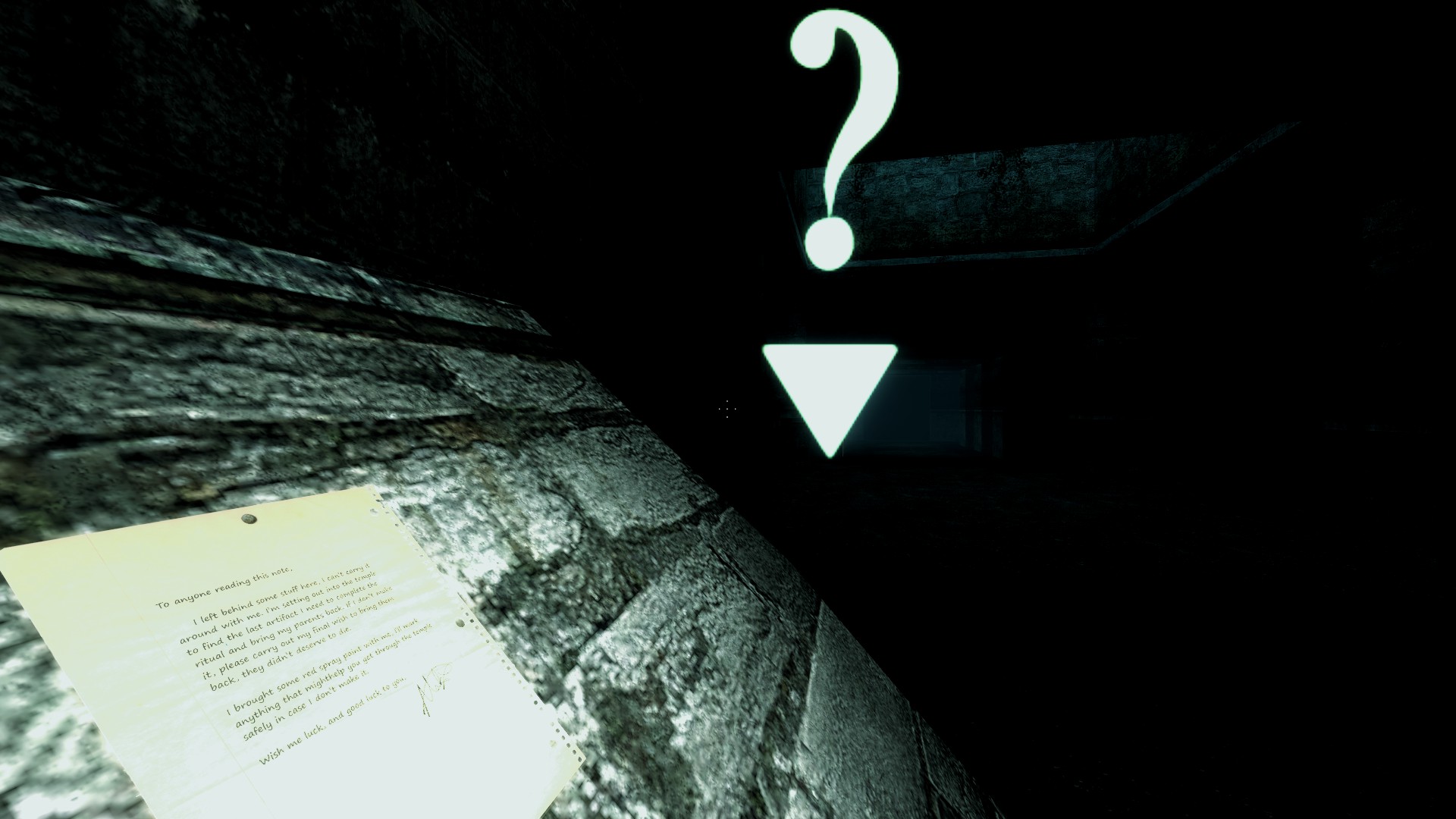 The information found in these notes is pertinent to the story, while also giving you hints on what to do from time to time. This is another feature that separates this game from classic HL2 gameplay. The next feature which I can't show in screenshots are Zelda-style instances. Essentially when you enter the temple, a cutscene will play showing you entering the temple and you will then be taken to a separate instance. I have found that this method makes editing the maps a lot simpler. And I plan on changing things within maps a lot in the coming years and create the most optimal experience for players. I also felt that this addition of actually seeing the character gave you a better connection with the character that was lacking in classic HL2.
The next two screenshots are taken from within the dungeon. If you look closely you can spot some features that I have incorporated that were inspired by Zelda!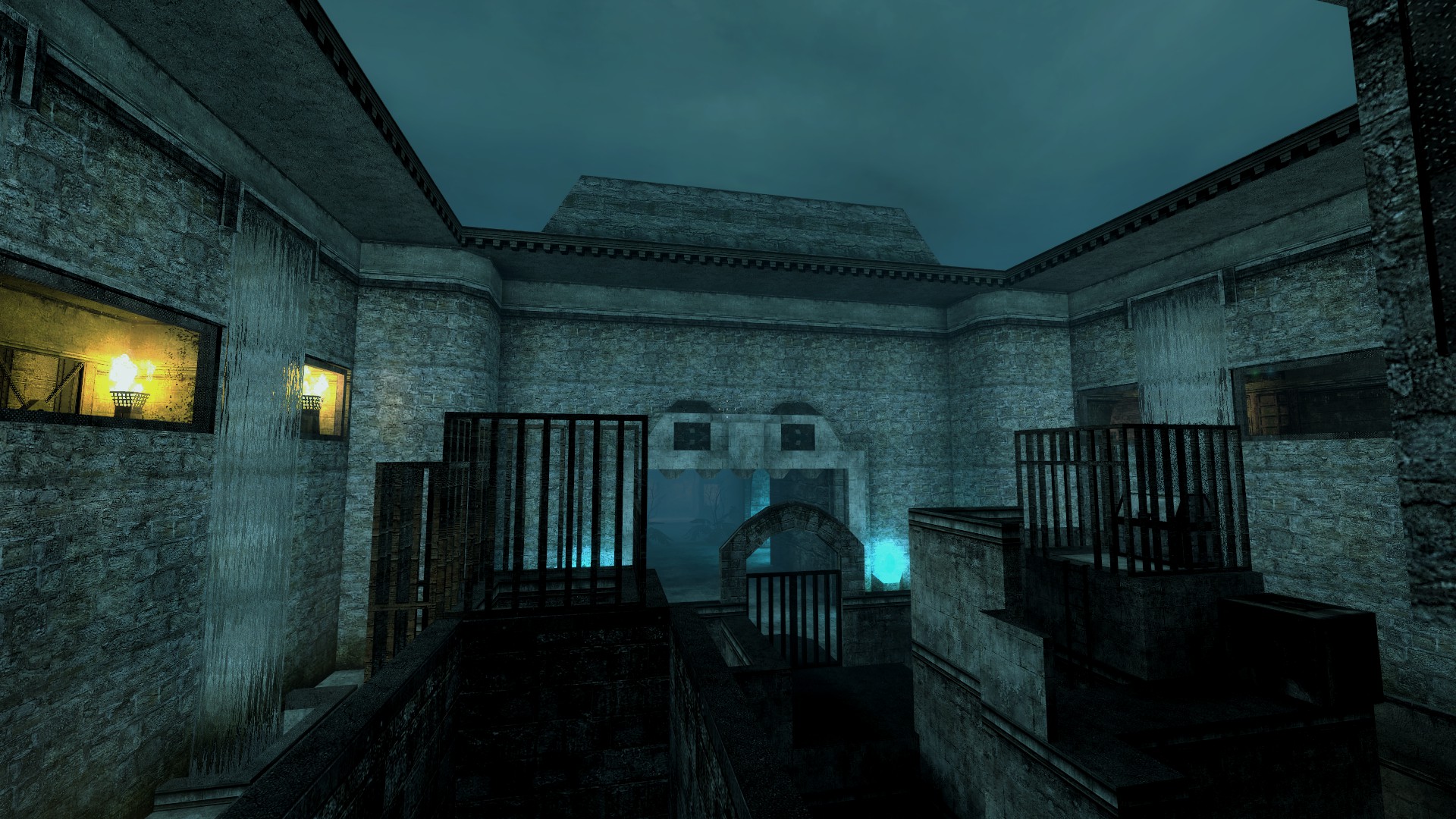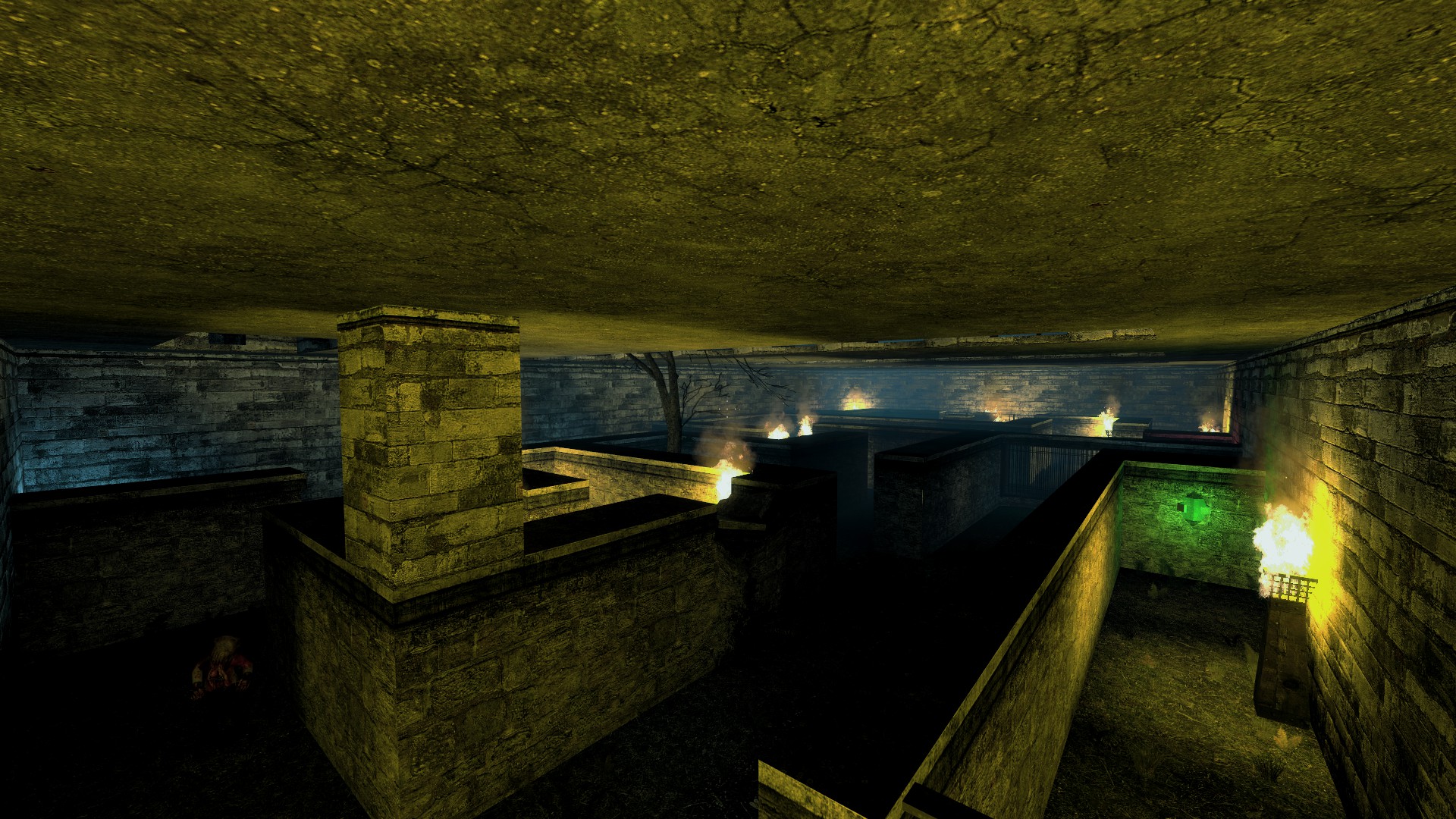 Conclusion:
I hope you guys enjoyed what you see, let me know of any feedback. Next week we will be taking a look at the second map! I plan on releasing content from each map every week for the next 3 months.