So,
For the past I-don't-even-want-to-admit-how-many months, I've left this page pretty much silent. Frankly, there was just nothing to talk about. And then Summer Break ended, which left me with even less time to do stuff that didn't warrant displaying anyway.
But, I do, at long last, have some neat stuff to show you. Behold.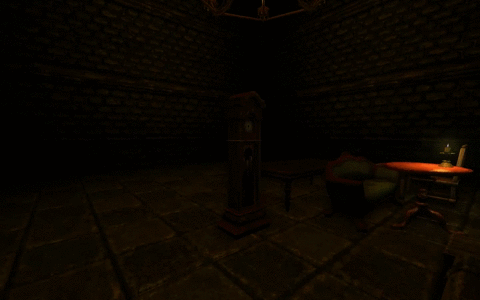 Boom. Neat.
Pretty much the entirety of what I've been doing for the past week(ish) is making default static props into my own fancy new ones, with dynamic physics, new collision meshes, and much pomp and ado.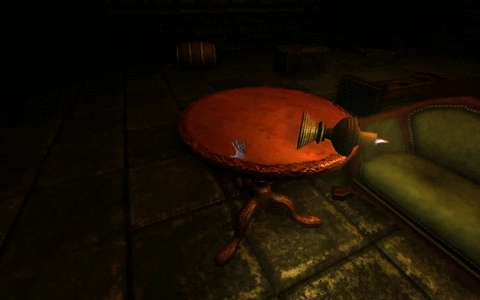 Hnnnnng.
My ultimate goal with this is, quite simply, to make the environments the player explores more interactive and realistic, thereby increasing the atmosphere and immersion. There's just something so right about shoving heavy sofas around.
Certainly, I'm not the first to do something like this. I remember "Mana" had movable sofas as well (though they were very floaty). It didn't feel very realistic, but I liked the idea that these sort of things didn't have to be nailed to the ground.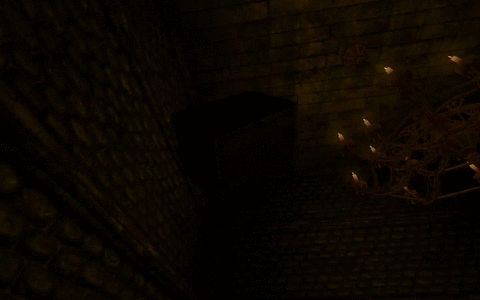 Or indestructible, for that matter.
Also changed were objects that had broken states available. Most had breakable versions, but come on, how many times did you break a box in TDD? How many times?
I tried to make these objects as breakable as I realistically could, without them seeming like they were made of papier mache. Most things can only take one swipe from a Grunt, and will break if they collide with something at terminal velocity (the setting for this is "minimum break energy", which I set to mass * maximum linear speed). But I also made the larger objects in the game a deal heavier, meaning it takes more than a toss in the air to get them falling fast enough to break apart. No more cardboard barrels!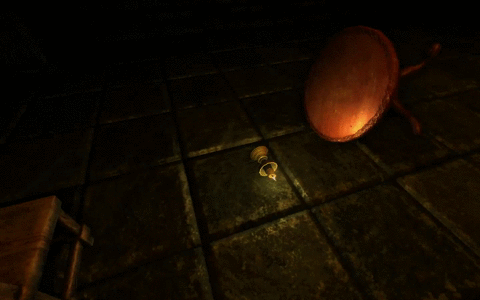 I've always wanted to make one of these.
I also made a lot of light sources interactive. It's pretty spooky walking around in the darkness with only candlelight to accompany you, especially with monsters and whatnot stalking you.
Which brings me to the last entities I modified (and am still working on): the enemies, who were so kind as to murder me repeatedly in the name of science. They're... surprisingly fun to be chased by, actually. But, you'll just have to see them in-game.
Should I mention how fast the infected dog is?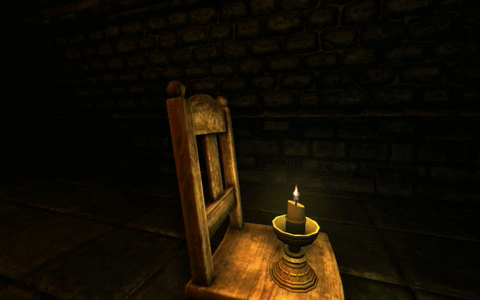 This is a box I made to test objects that were too heavy to break by hand,
seen here metaphorically blowing your mind.
That's about all I have right now, honestly. Well, aside from some more polished levels and custom particle systems, but I'll be saving all of that for another time.
Cheers,
Craa