You wake up without any memory. Pretty traditional thing, isn't it? But that's what amnesia is all about You are forced to look somewhere else, and suddenly you feel as if someone is cutting you. And this is where your horrifying adventure begins. You find yourself in the darkness, and a voice bantering you. Can you survive the nightmare and find the truth?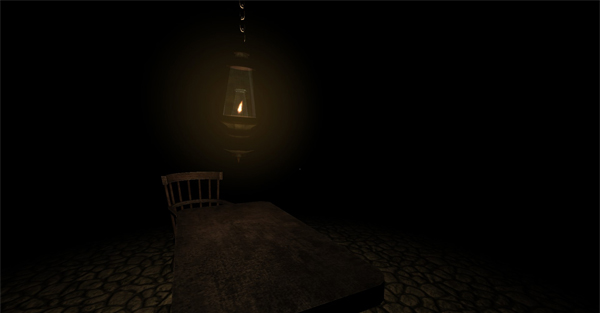 The interrogation is a story that isn't designed to scare you at every corner. Nor does it have complex puzzles that leaves you guessing everytime you take a few steps forward. It mainly concentrates on story that has has a story to tell. It may be confusing, I am sure you will hopefully get more answers in future chapters.
This is pretty much my first serious story I ever tried. When I started, I worked on it alone. It turned to be a small story which grew into a big project. I got addicted voice-actor who did a pretty good job with each line. A girl who were watching my creation through my time in livestream, helped me design these amazing loading screens for me which I could never managed to do. Then there is the editor who is right now editing this text and with who I am going to have help improve the story even more. Oh and of course, for the others on livestream who helped me and inspired me with advice and words every now and then.
And for that, I want to thank all of you who supported me. And I also want to thank those who will continue to support me in these future projects. So if you want to play The Interrogation with everything I have to offer, you will need the Justine Expansion. The 1.2 patch.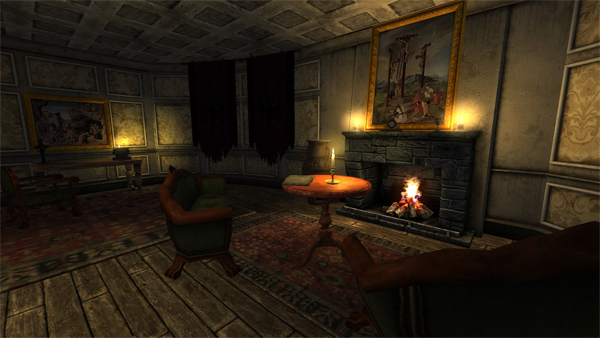 If you wish, I will appreciate donations. As of now, I am finishing high school and I would really appreciate donations. (Can't keep on developing on an empty stomach now can I?) especially if I am going through with trying to buy something edible to eat to finish up my time. Of course, that is up to you.
If you come across any bugs along the path, then remember to always come to me so I can make sure those bugs are fixed. And hopefully, the next person as well as you, will not have to worry bout that bug.

I will look forward to all let's plays and enjoy the Chapter 1 for the story!